Most people think of coastal art as decorations found in beach houses -pictures of seagulls, sand dunes, seashells, driftwood, and gentle waves in subdued blue and neutral hues. But Hawaii isn't your average coastal region. Hawaii is made up of 8 major islands and each one offers different geography and scenery from white sand beaches to bamboo forests and powerful volcanoes.
Hawaiian coastal photography is bright and vivid, expresses a range of emotions, and showcases a wide variety of subjects. The variety in Hawaiian coastal artwork means you can find a fine art print perfect for every space.

Beach Landscape Prints
Pictures of the beach are probably the first thing that comes to mind when you think of coastal photography. And for good reason- Hawaii has some of the most beautiful beaches in the world!
Bring the relaxation of the beach to your space with Hawaiian coastal art. Landscape beach prints let you feel the warmth of the sun and sand and the cool breeze blowing through the palm trees. The colors of Hawaii's clear blue skies will brighten and open up your space. Every day can end with a stunning sunset with a fine art print that captures the soft pastels and warm oranges of Hawaiian beach sunsets.
If you want a coastal print that doesn't scream "beach" try an abstract beach print for modern coastal art decor or consider one of the other types listed below.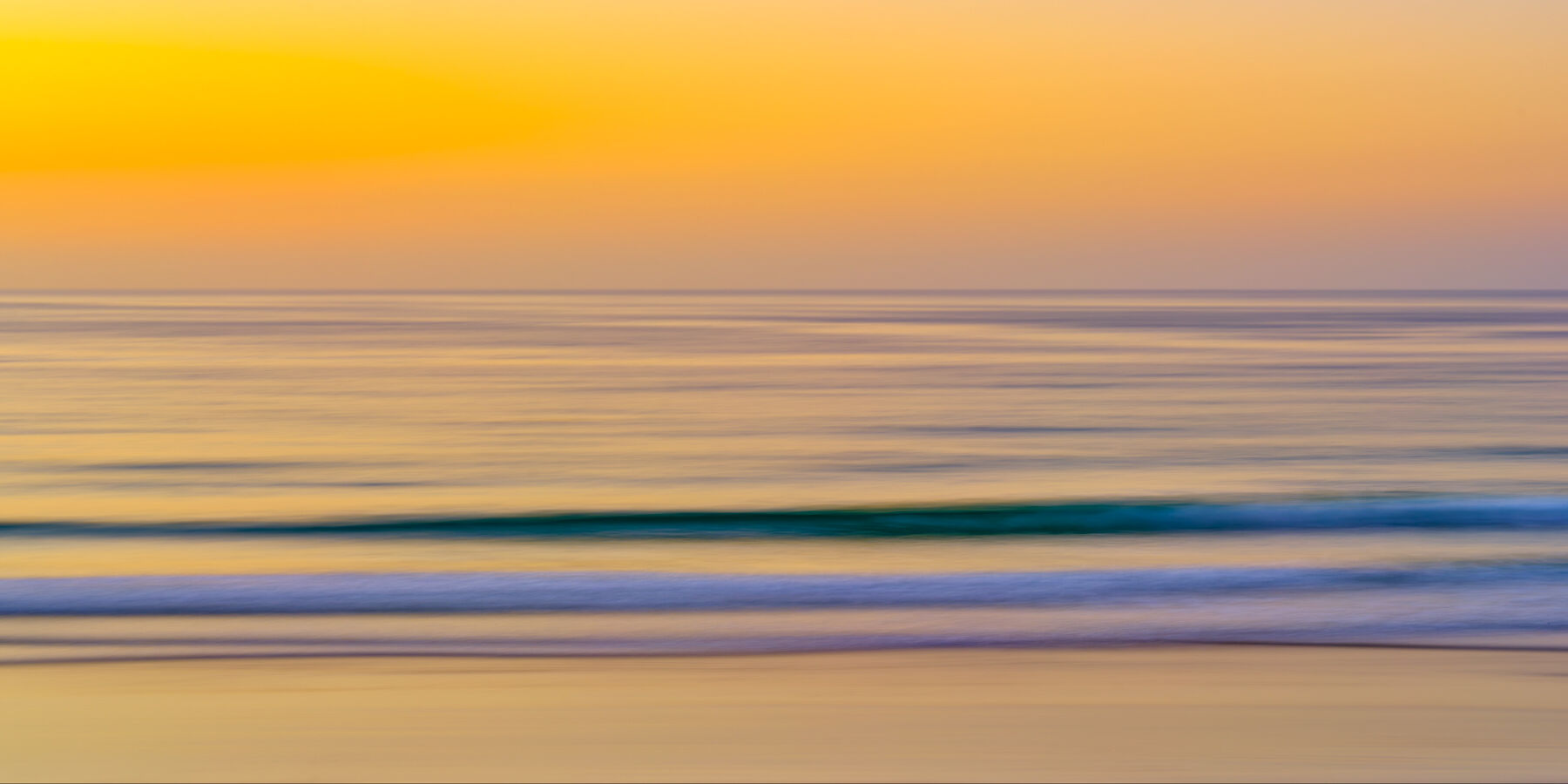 Ocean and Waves Photography
Hawaii is famous for its crystal-clear waters and massive waves. Hawaiian ocean prints feature striking blue, green, white, turquoise, and emerald colors. For a calm and relaxed feeling, try coastal artwork of waves gently lolling upon the shore or ripples in the ocean. The calm water really shimmers in the sunlight making for stunning fine art prints.
On the other hand, images of waves exude power and intensity in bright, vibrant colors. Explore coastal photography featuring towering waves, curling waves, waves crashing on the rocky coast, or reflecting the warm colors of sunset. These images make great large coastal art prints to emphasize the size and power of the waves.
Underwater and Ocean Life
For a more unique take on coastal art, explore what's happening below the surface of the water. Hawaii's clear water and abundance of ocean life make for great underwater coastal art prints. Along Hawaii's coast is 410,000 acres of coral reefs which are home to many underwater species. Life under the water looks almost other-worldly and the images display incredible textures.
For coastal art that is both beautiful and culturally significant, consider images of some of Hawaii's most well-known ocean life. The Hawaiian Honu (Green Sea Turtle) symbolizes good luck, endurance, and long life. Hawaii is also home to the magnificent humpback whale which provides guidance and symbolizes a connection between the spiritual and physical worlds.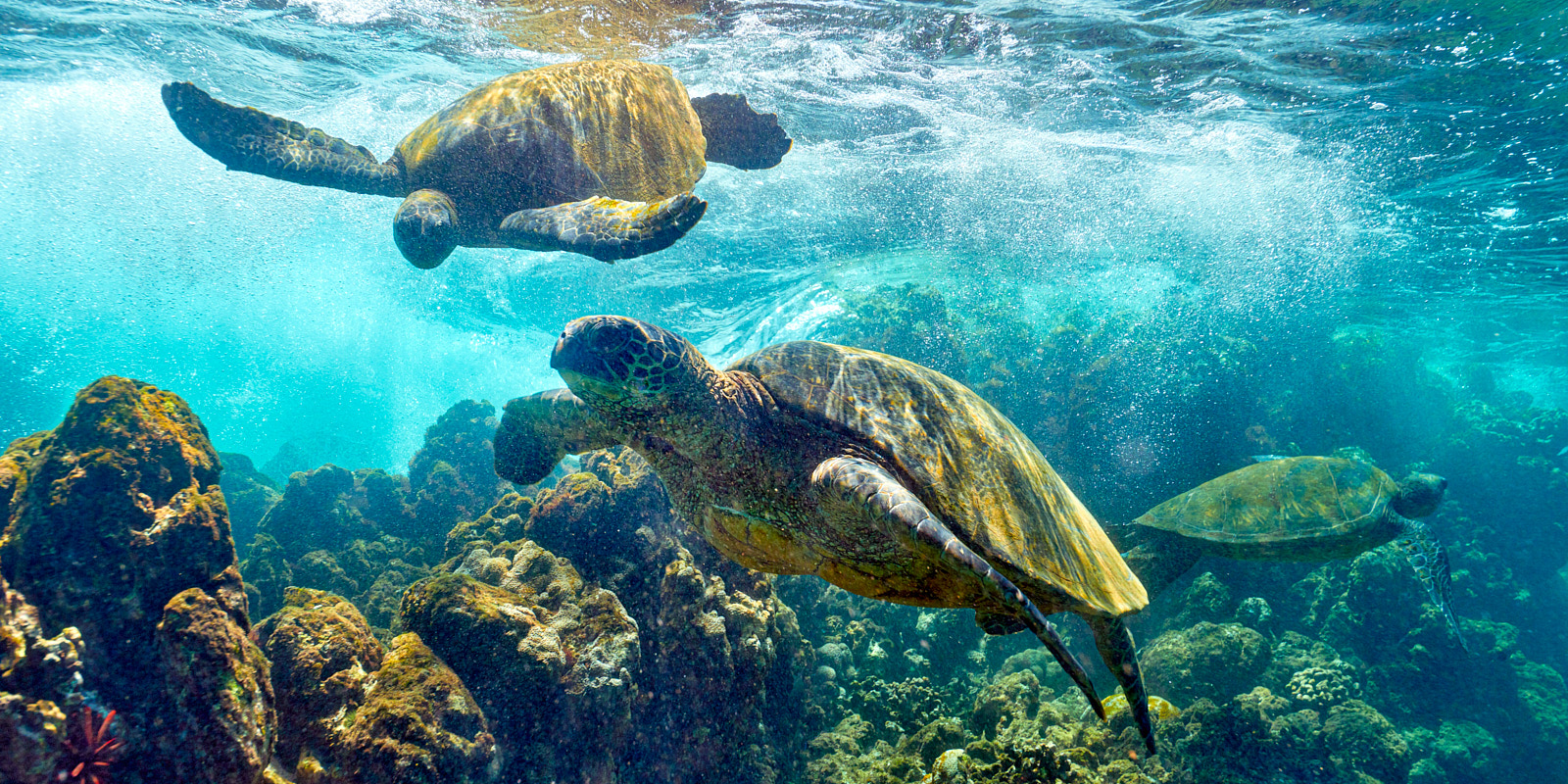 Mountain Coastal Art Prints
Usually, you would have to choose between the mountains or the ocean, but the Hawaiian coast has the best of both worlds and it is beautifully captured in Hawaiian coastal photography. Coastal prints of Hawaii's mountains have beautiful colors and textures and aren't too "beachy" making them perfect for any space.
From the mountains, you have clear views of the coast and the expansive ocean. From the beaches and water, you can see the tall, green mountainous coast jutting up from the ocean. The mountains make a breathtaking backdrop for Hawaii's clear skies, emerald waters, and warm sunsets.

Hawaiian Volcanoes
For coastal wall art unlike any other, consider fine art photographs of Hawaii's volcanoes and lava. Each Hawaiian island is made of one or more volcanoes, but on the big island of Hawaii, you can find two of the world's most active volcanoes.
These images bring together opposites like hot and cold; fire and water; light and dark and make for very intriguing and powerful coastal art decor. The bright red and orange lava stands out from the dark volcanic rock creating stunning images.


With Hawaiian coastal photography, you can find coastal art decor for any room. Bring the beauty, feelings, emotions, and colors of the islands into your home or office space. For those who have vacationed on the islands, Hawaiian coastal photography prints are a great way to cherish those memories for a lifetime.

Andrew Shoemaker is a fine art photographer based in Maui, Hawaii. His world-class fine art collection features coastal images from some of the most beautiful locations in Hawaii.
Browse the Andrew Shoemaker gallery for a wide variety of coastal Hawaiian art. Want to see what a coastal photography print will look like in your space? Try the wall art visualizer.
Contact Andrew for custom print quotes or to learn more about Hawaiian coastal photography and the fine art prints he offers.