FAQ | Andrew Shoemaker Fine Art Photography
Below you will find answers to some of the most frequently asked questions I receive about my prints, ordering process, business practices, shipping, and any other common questions about the photography offered here in my online galleries and my flagship Lahaina, Maui Gallery.
Thank you for your interest in collecting my art!
How Do I Order Online?
Ordering can be completed using the various drop down menus below each image. Simply select the size and medium below the image and add it to your cart. Your personal information is gathered after you click the payment method. Payments are processed using Stripe or PayPal online checkout and you don't need an account with either for checkout. Both options use the latest in encryption and security. Click here to browse the galleries.
How will it look on my wall?
A very common question as it may be difficult to envision how it may look in your space. We have a great solution in that we offer free mockups for your space! Check out our Wall Art Visualizer.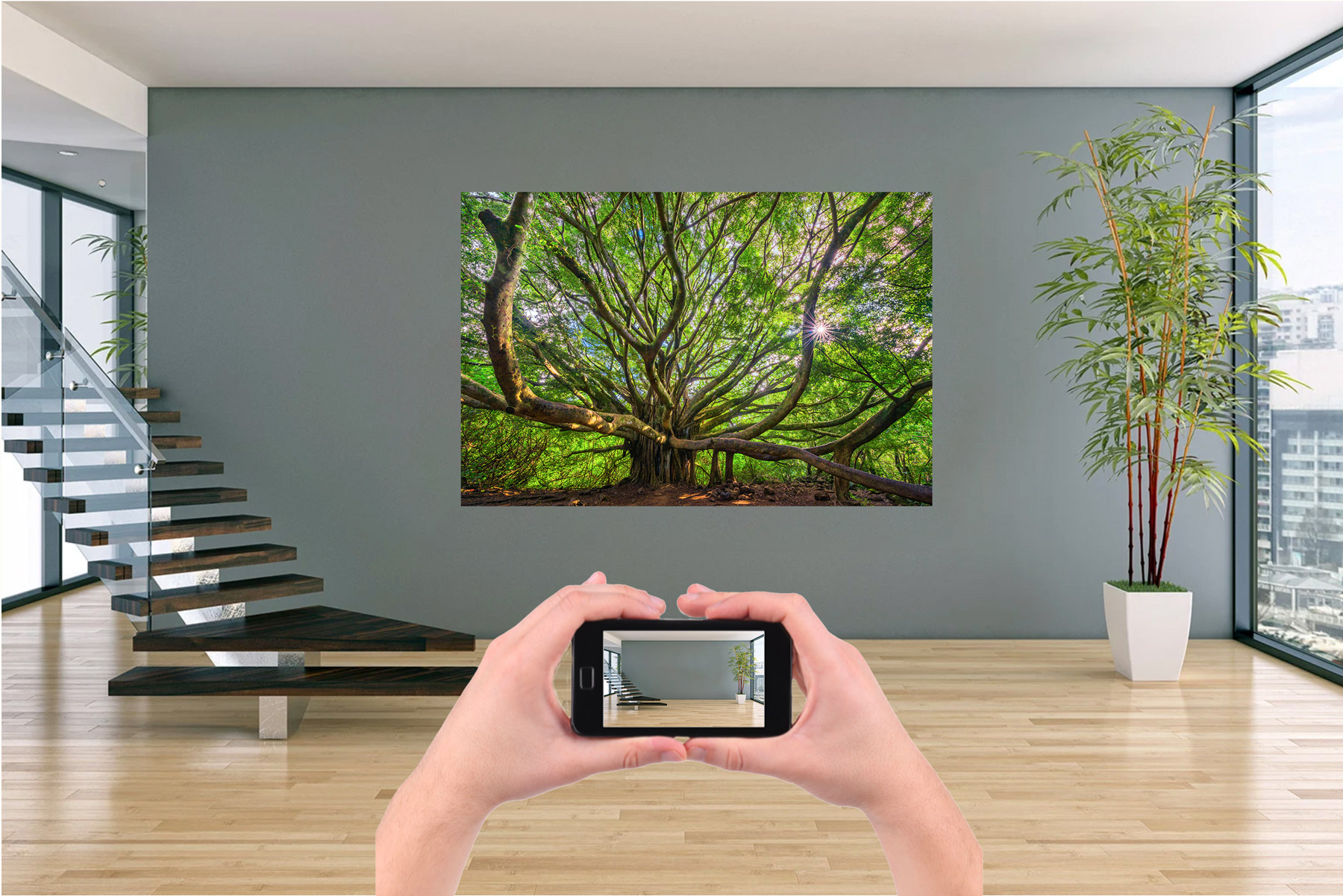 Which is better? Acrylic or Metal
Well, this question is a tough one because the correct answer is.......it depends on the environment but here is a more in depth look at acrylic vs metal.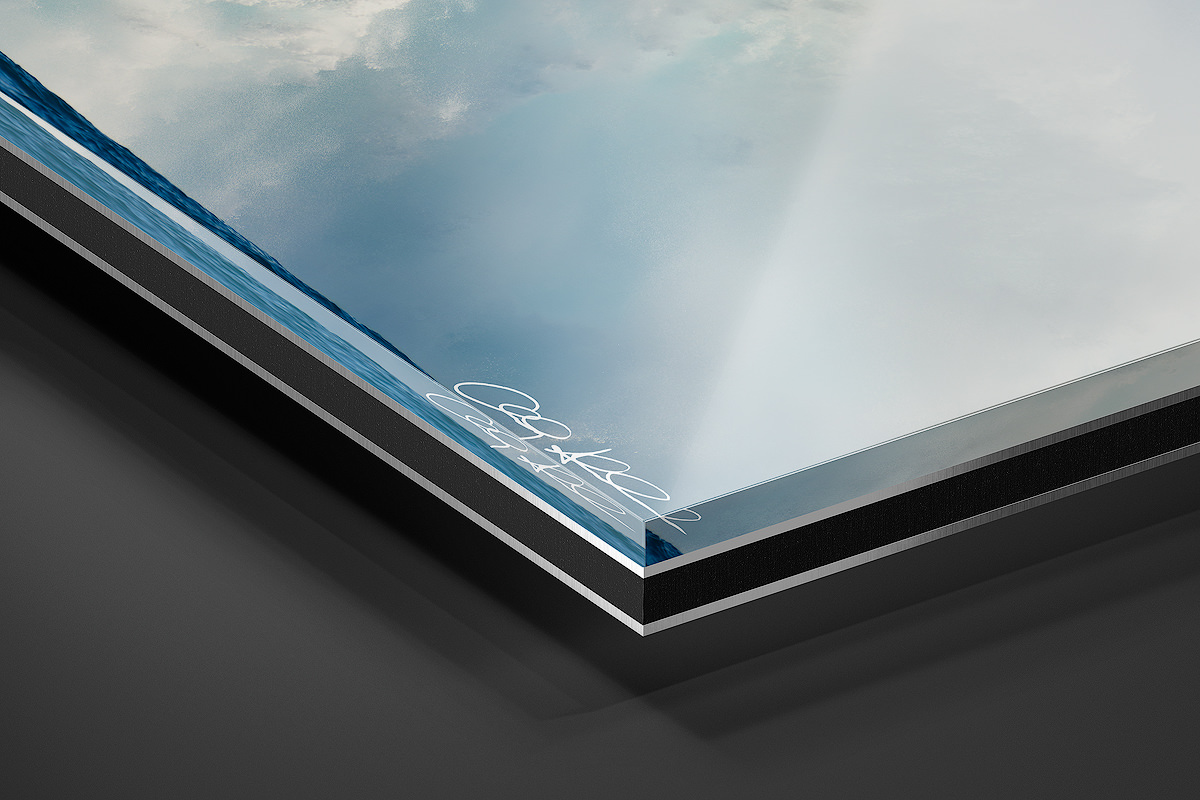 Which camera do you use?
Currently my camera of choice is the medium format Fuji GFX100s. With 102 megapixels, it ensures that the details in the prints are unsurpassed even at very large sizes. For action photography, I currently use the 45 megapixel Nikon Z7II.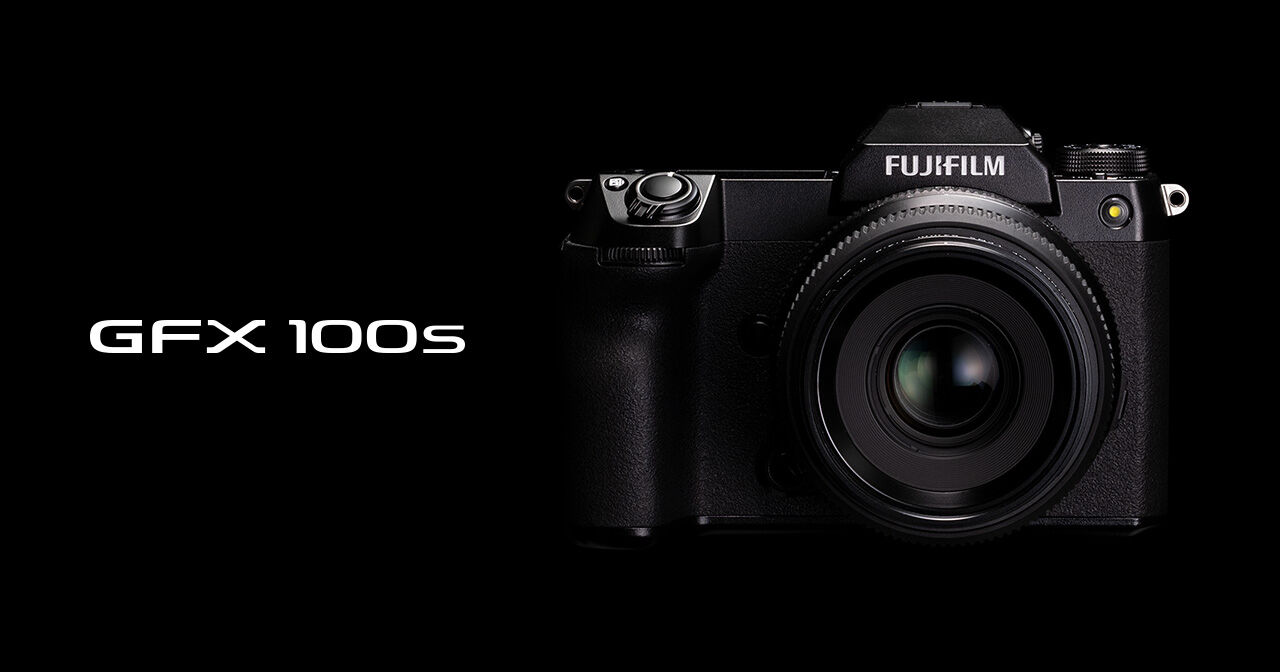 How Do I Hang The Prints?
All of the prints hang with a french cleat style of hanging system integrated into the frame on the back of the artwork. This allows the art to float off of the wall for a very clean, gallery look. Here is a more depth look on how to hang the prints
Do You Offer Gift Cards?
Yes, we offer custom E-Gift Cards for any amount that you might need. Please visit the Gift Cards page for more information.
How Do I Clean The Prints?

Using a non-ammonia glass cleaner is recommended for both the acrylic facemounts and the metal prints. Sprayway glass-cleaner is a very common one that can be found most places. Using a microfiber cloth is also best for cleaning the surface. An acrylic cleaner like Novus 1 or Plexus is highly recommended for the Acrylic Facemounts.
Do You Print Custom Sizes?
Absolutely! Please contact me and I would love to work with you on a project. You can also send me images of your interior and we can create digital previews of how the art will look in your space.
How Long Does It Take Until I Receive The Art?
Generally prints arrive anywhere from 2-4 weeks in the USA. Certain options are available to rush production and shipping if there's a time constraint. Tracking information is provided once the art ships from the lab.
How Does It Ship?
First off, we offer Free Shipping to the USA and Canada. The prints ship using a variety of shipping carriers depending on the size and what's ideal in each area. Typically, larger prints are reinforced in wooden crates or styrofoam reinforced cardboard boxes and shipping damage is rare using these methods.
What If It Gets Damaged in Shipping?
We've got you covered. All of the artwork is insured. In the rare instance that this happens, take as many photos as possible of the packaging and any damage to the art. Send me an email or text with all of those images and we get a new print into production immediately and shipped out free of charge as soon as possible.
Do You Ship Internationally?
Yes, I've shipped to more countries than I can even remember at this point! Please reach out to me using the contact form and we can work together on a custom shipping quote.