The Prints
Thank for for stopping by my website and your interest in collecting my work! All of my prints are made right here in the USA using only the finest support materials. Everything below should help answer any of your questions and explain the printing process and the mediums used to reproduce my Collector's Edition Prints. If there's any questions that you still may have feel free to Contact me and I'll be glad to help.
---
Acrylic Facemounts

What is an acrylic facemount? An acrylic facemount is a real photographic print facemounted to an optically clear sheet of acrylic. This gives the print an almost 3D feel and is the highest quality method of displaying photography available today. When you combine a metallic photo print with the acrylic, the crystals in the paper illuminate when any light is present making the art seem like it is lit from behind. This method is the most archival and accepted by museums and galleries worldwide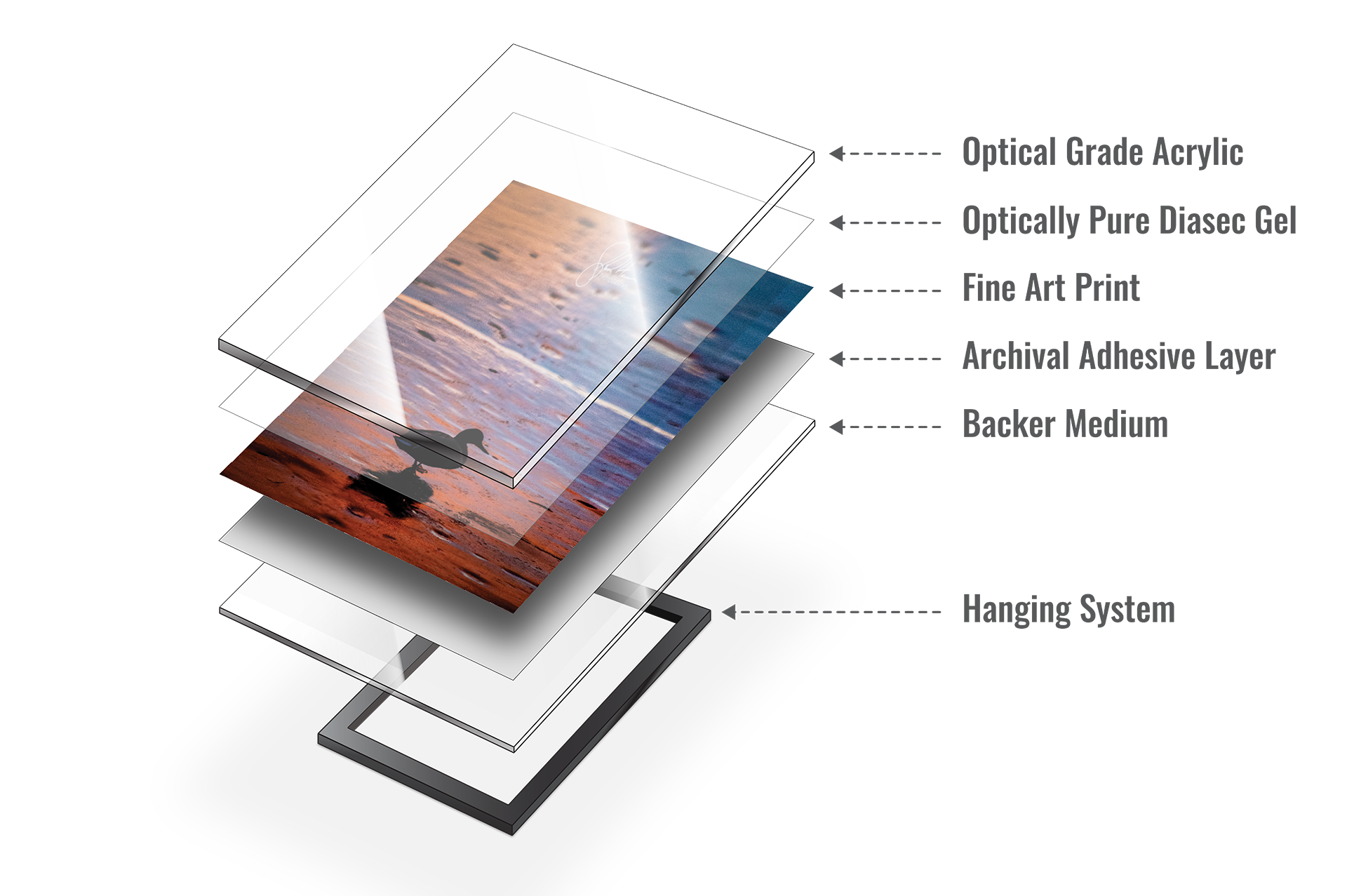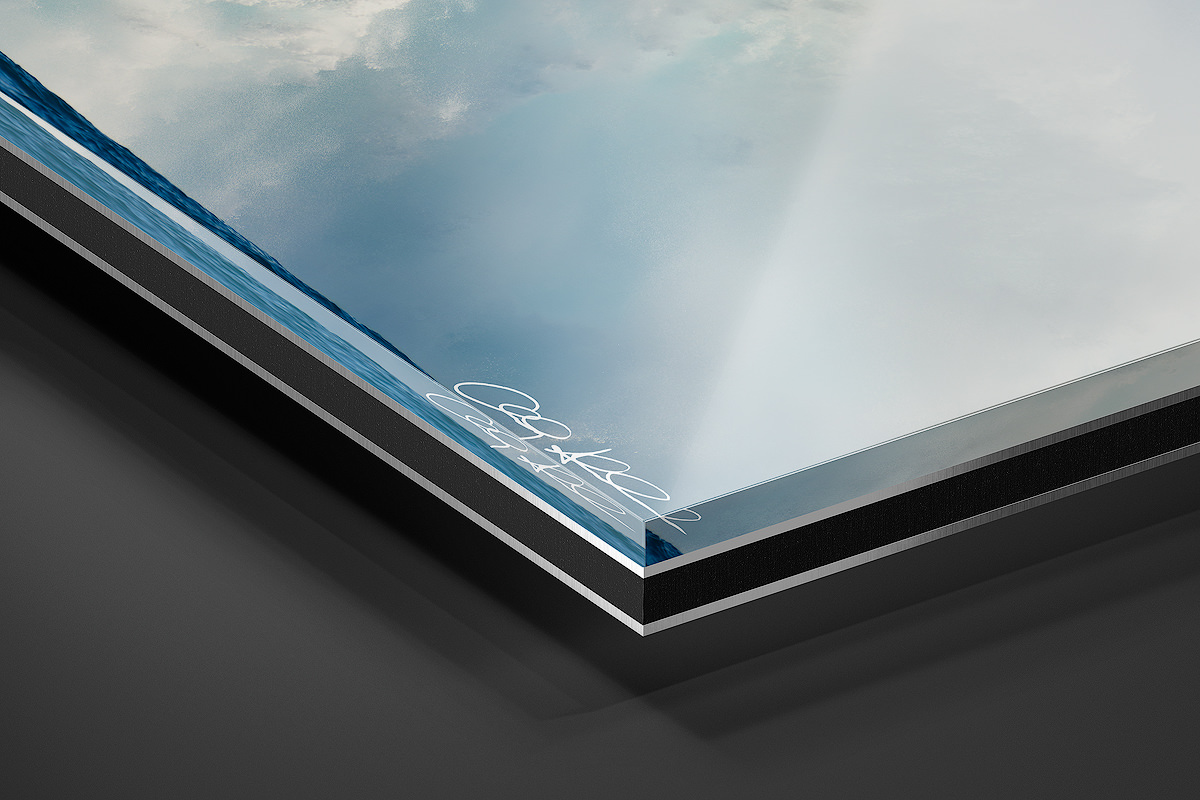 ---
TruLife® Acrylic

My favorite acrylic to use is called TruLife®. It's an optically clear acrylic that provides the most depth, color, and detail to come through for the best viewing experience. It surpasses other acrylics with the following properties:

-Eliminates Reflections
-Scratch and abrasion resistant
-Blocks 99% of UV rays
-Anti-Static and repels dust
-Cleans like glass. No special cleaners are needed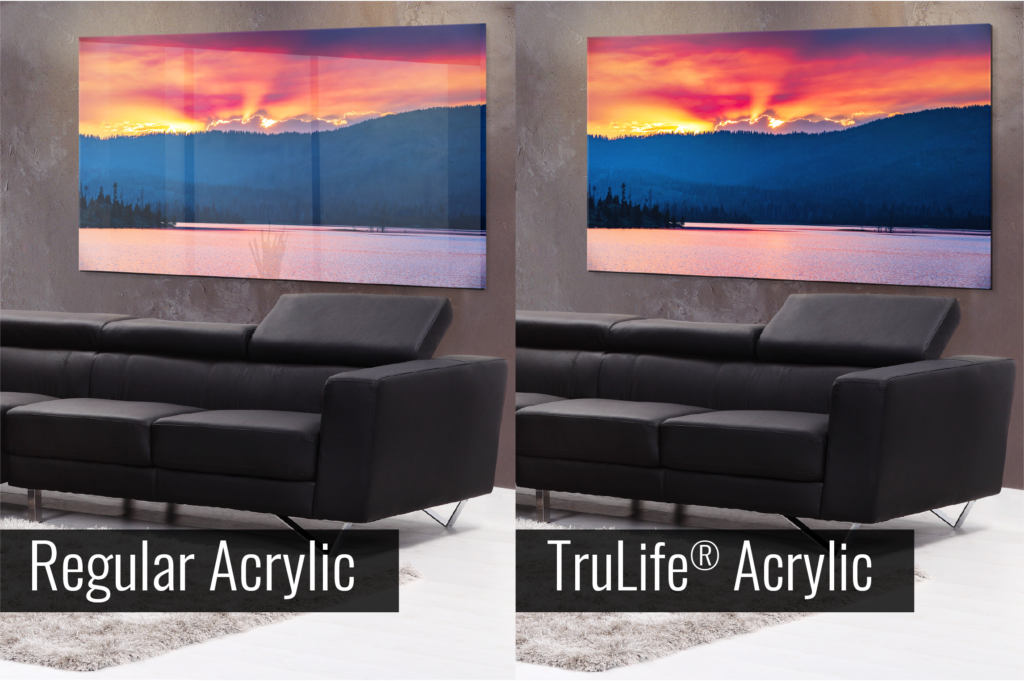 ---
Metal Prints

Metal Prints are a relatively new print process where dyes are infused into aluminum sheets using heat and pressure. This process is called dye-sublimation and is the most durable medium available. Metal prints are very lightweight, scratch resistant, totally waterproof and fade and UV resistant. I've had collector's put metal prints in saunas, showers, even underwater in a pool! Metal Prints also come ready to hang with a 3/4" aluminum frame on the back of the print with a french cleat hanging system.