Hawaii is the ideal spot for big wave photography. Surfers and photographers alike travel from all over the world to get that perfect curl, and photographers can use the same waves to capture spectacular shots. But don't use traditional printing methods such as canvas for wave photos! Using metal for wave photography prints brings a whole new element to an already spectacular image.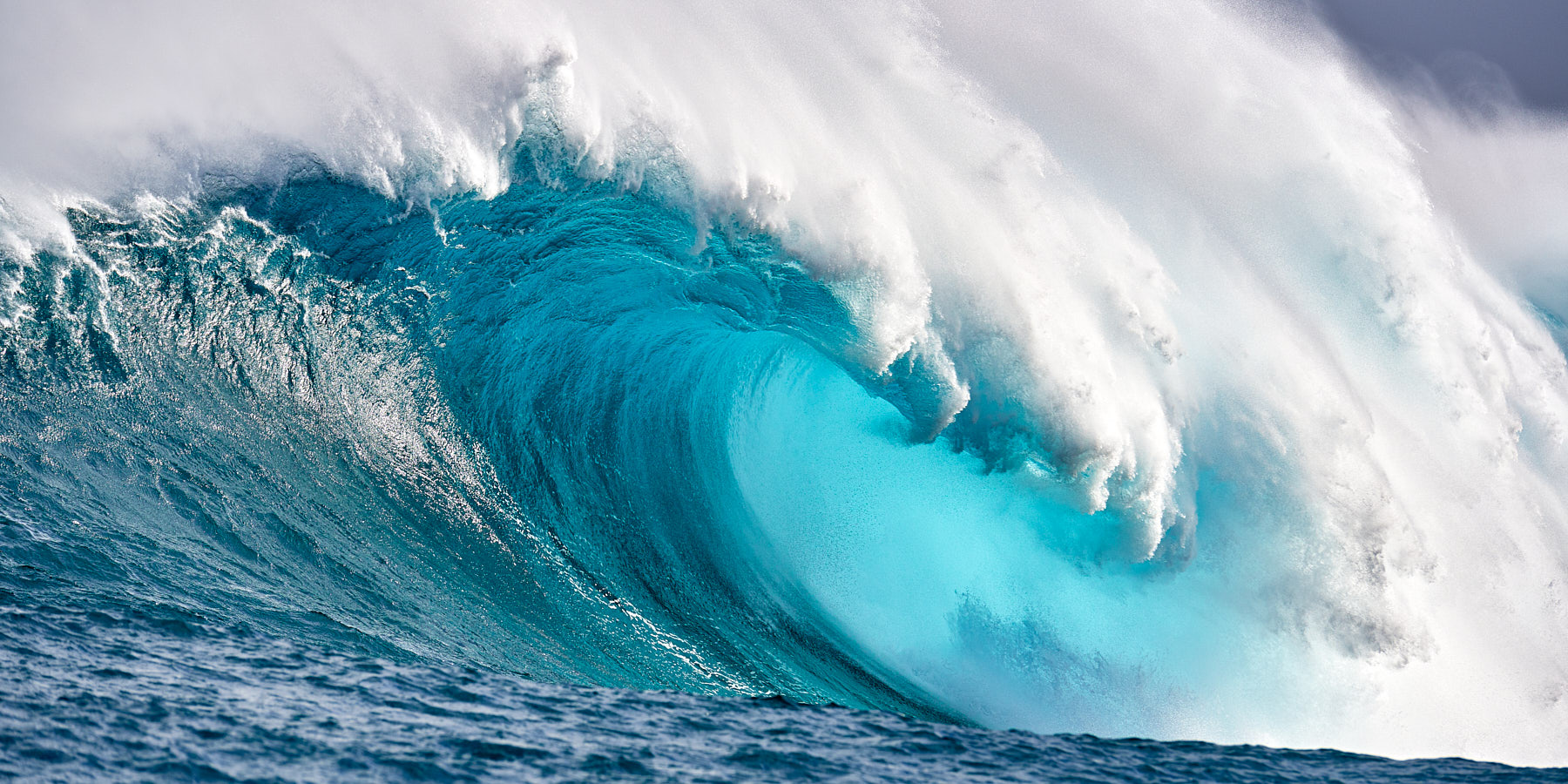 ---
Wave Photograph Prints on Metal
Traditional printing methods such as canvas or ink-jet printing can seem like a good idea, but compared to metal prints they are not as crisp looking or as easy to care for. Using metal for wave photography prints brings a whole new element to an already spectacular image.

· HD Quality - both Dibond and Chromolux are high-definition wave prints

· Non-porous - can be hung in places with high amounts of humidity

· Easy to hang - designed to be easily hung in any room or office
Ocean wave metal wall art offers the juxtaposition of metal, an industrial-looking medium, with a natural element (water).
Fine art prints on metal offer a unique, modern look. My preferred print provider offers two types of metal prints, Dibond and ChromaLuxe. Materials like these work so well for wave prints because they create what I like to call "metal fusion", or the fusion between metal and water.

Dibond vs Chromaluxe

The main difference between these two mediums is that the white part of the wave on Dibond will show as a reflective metallic and reflective surface, giving it a more industrial look. With ChromaLuxe, the white areas of the image show as white, but the metal has a more modern aesthetic than traditional mediums such as canvas or acrylic.
Both are perfect for urban lofts, man caves or modern homes. They also come with the added benefit of being nonporous, so they can be installed in bathrooms, garages, and outdoor spaces without fear of moisture damage.
For more information about the difference between Dibond and Chromaluxe, visit this page (https://artisanhd.com/blog/pro...)
Why Ocean Wave Photography Makes Great Art
Waves fascinate us because of the sudden fury of the ocean's leap toward the sky, then we are transfixed by the calmness of the deep blue of the inner side of the curve. For the art enthusiast, it mirrors the uncertainty and upheaval one can experience in life while reminding us of the immense beauty of life and the world that surrounds us.

I'm sure you've seen perhaps the world's most famous wave art, The Great Wave Off Kanagawa. (https://en.wikipedia.org/wiki/...)
This woodblock print is one of the most reproduced and most instantly recognizable artworks in the world. Perhaps my visits to Japan to see my in-laws and my close relationship with the culture also inspired my love of the Japanese wave woodblock print and made me want to capture some waves myself.
I'm lucky enough to live in the Hawaiian Islands, surrounded by the ocean. Maui in particular is known for surfing and has some of the best waves for wave art. These images take patience to capture, as water is constantly in motion. The inevitable breaking that we await creates tension in the picture.
There's the light playing off the waves, captured in a single moment of beauty.......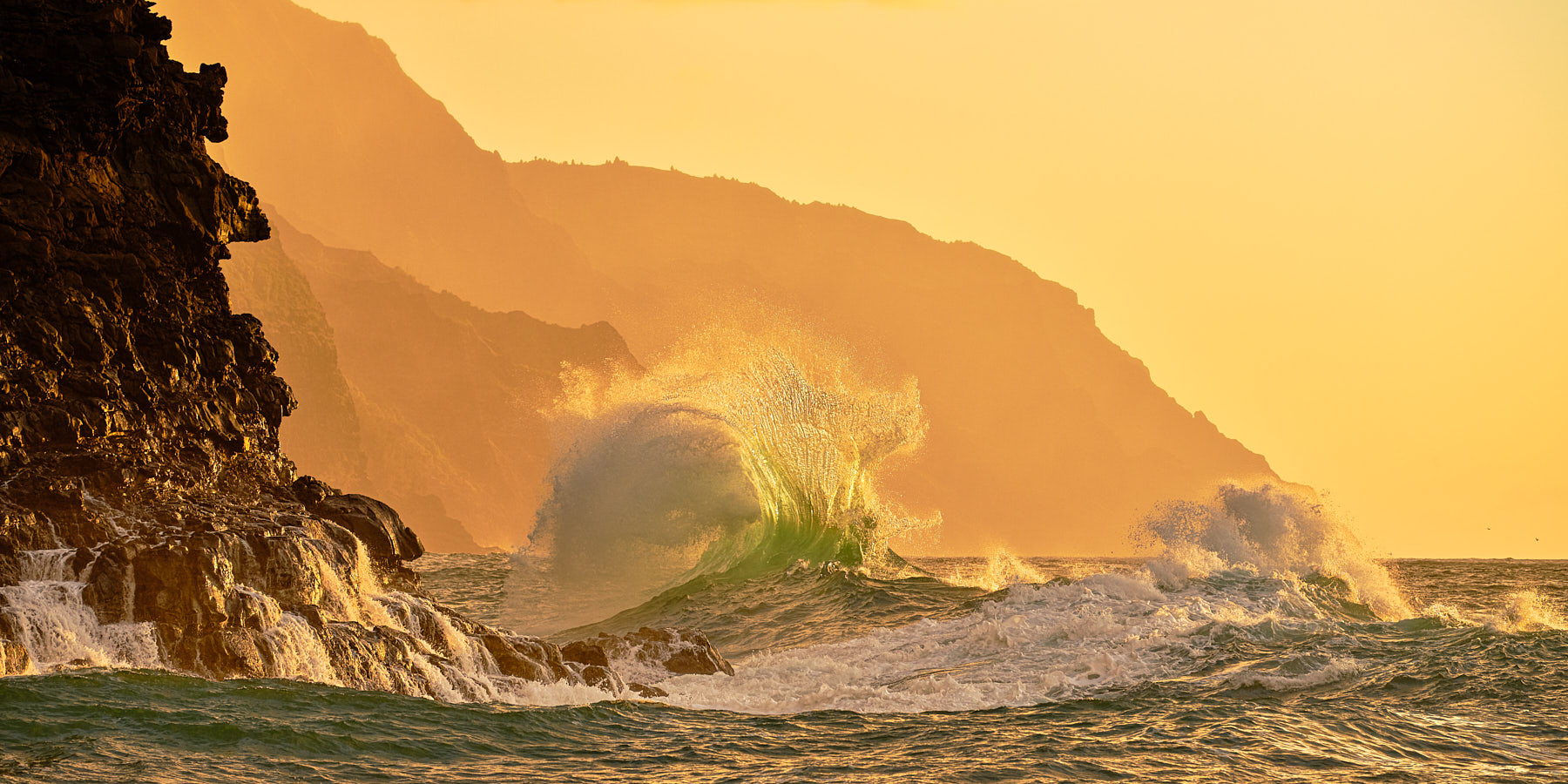 And then there's the classic curl photo. This image is of Jaws (https://www.surfertoday.com/su...), one of the biggest and fastest waves in the Pacific Ocean. Waves range between 30 and 80 feet high! Surfers beware.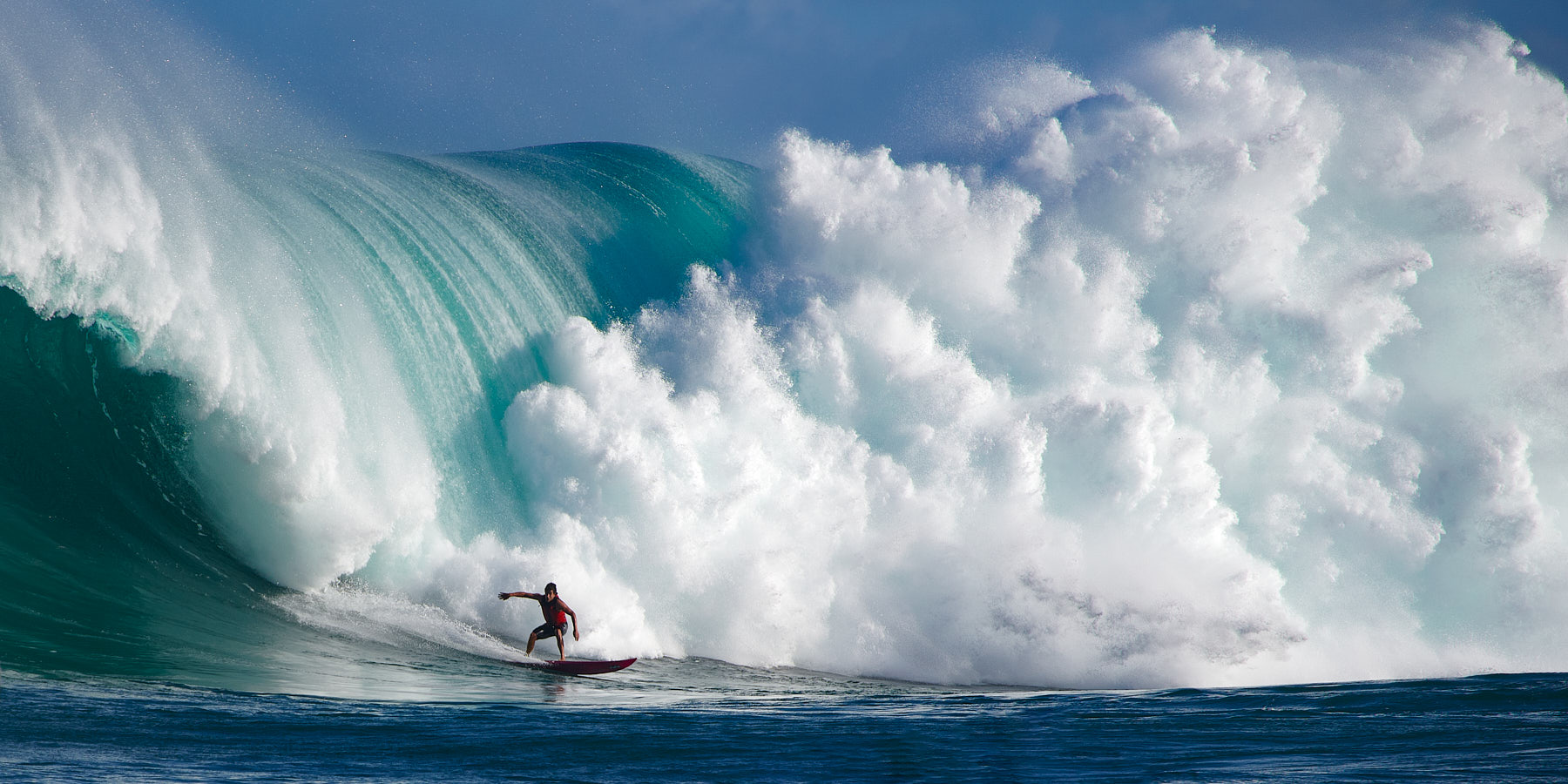 Order Your Metal Wave Prints Today!

Maui wave photography prints are a great way to bring a little bit of the islands home with you (https://www.andrewshoemaker.co...)! Wave prints on metal elevate the wave art form and give it a modern aesthetic. Check out a gallery of my wave photography here