---

Restore a bit of peace and serenity back into yours or your loved ones life through the gift of exquisite Hawaiian art prints by world renowned fine art photographer, Andrew Shoemaker. His impeccable ability to capture Hawaii's true essence is a gift unlike any other. Not to mention his print production is of the highest quality.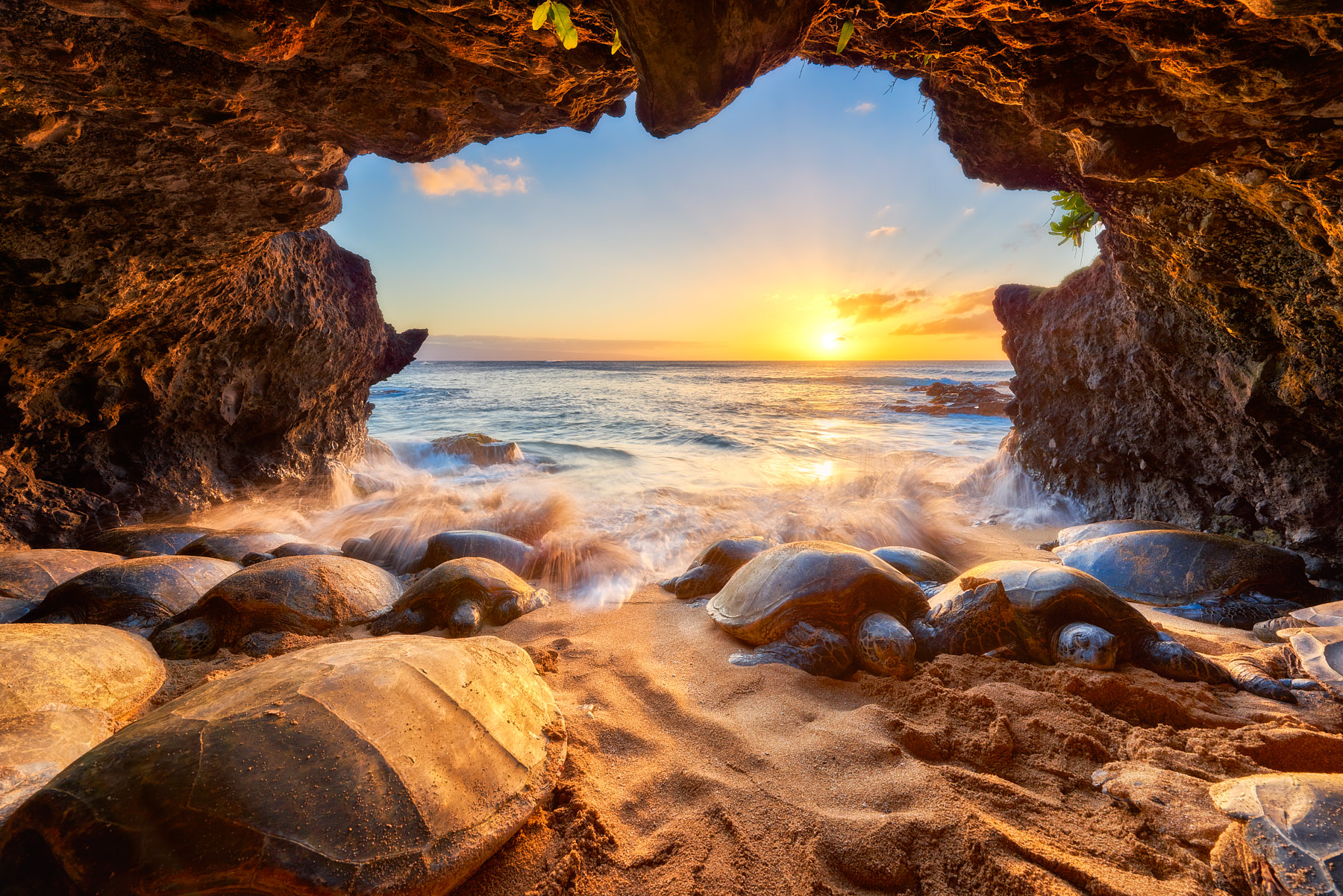 ---



History of Hawaiian Art
The Hawaiian Islands are unique and deeply rooted in nature, culture, and history. From the first European contact on the islands in 1778 to the formation of the Kingdom of Hawaii in 1795 and eventually to Hawaii's admission to the U.S. in 1959, one thing that has endured is its rich culture and arts. Each art form is crafted with meticulous detail and deep meaning, connecting the people of Hawaii to the spirits of the islands and the forces of nature that shaped them.
Aloha is more than just a greeting in Hawaii, it is the way of being. The meaning translates to "the breath of life" and is represented as a way of being in harmony and sharing the essence of life. The word helps remind us to treat each other with love and respect. This philosophy, passed down through chants and stories from generation to generation, has had a large influence on Hawaiian art in all forms. Whether it be music, hula, chanting, poetry, sculptures, or photography, art made in Hawaii or featuring the beauty of the islands pays tribute to that heritage.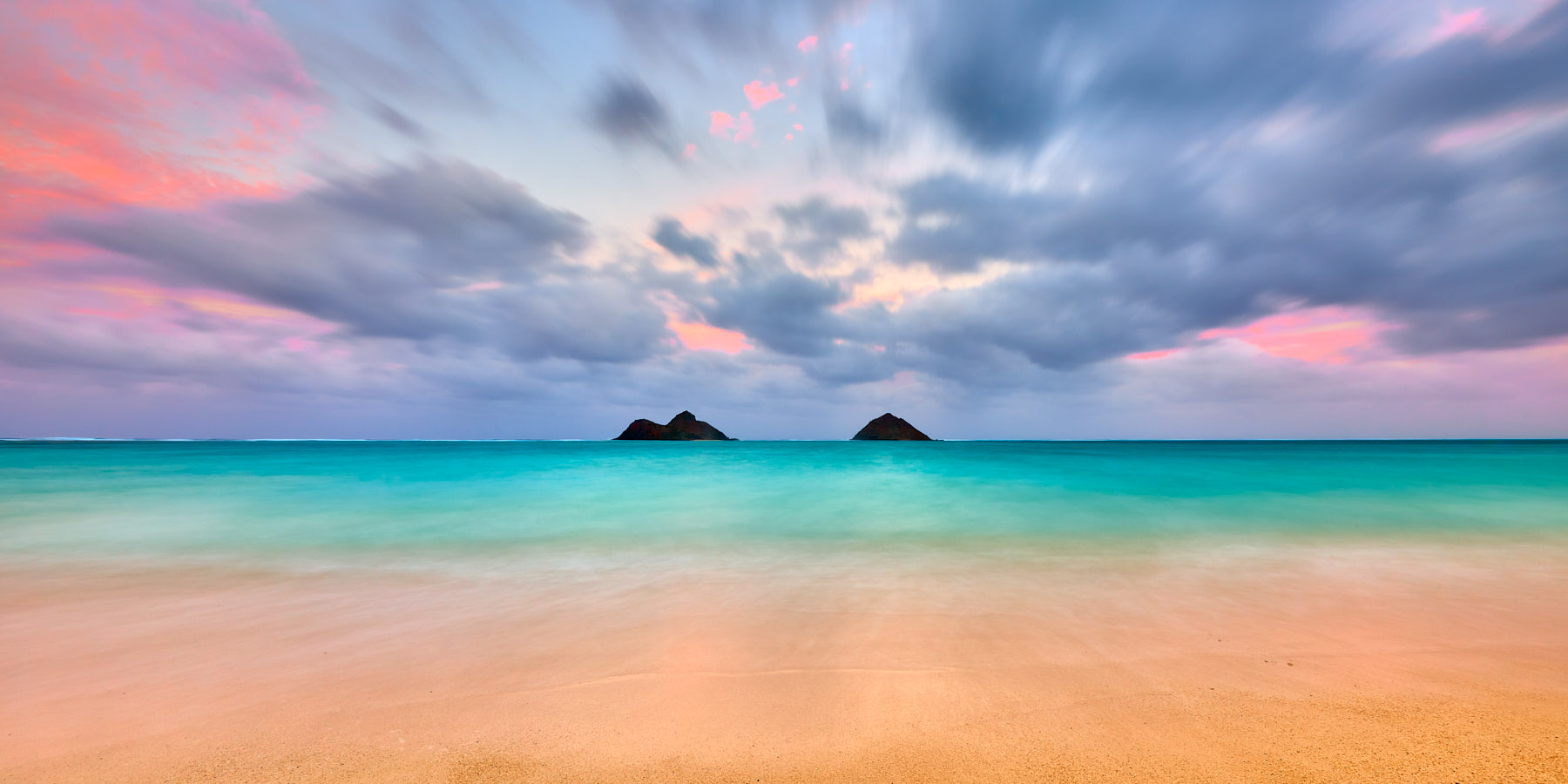 ---



Transport Yourself to the Islands with a Hawaiian Art Print
To say this has been a tough year is an understatement. It seems more important than ever that we seize every moment and live life with the spirit of Aloha. The Hawaiian art prints by Andrew Shoemaker each embody his personal interpretation of Hawaii in an effort to evoke emotion and connection through the breathtaking scenery. If you have ever experienced the magic of the Hawaiian Islands, then you can attest to the powerfully calming energy that presents itself. While these experiences have been put on hold for many in 2019 due to the global pandemic, Andrew's Hawaiian art prints make a truly priceless gift for those who are feeling nostalgic, or hopeful to one day make the trip.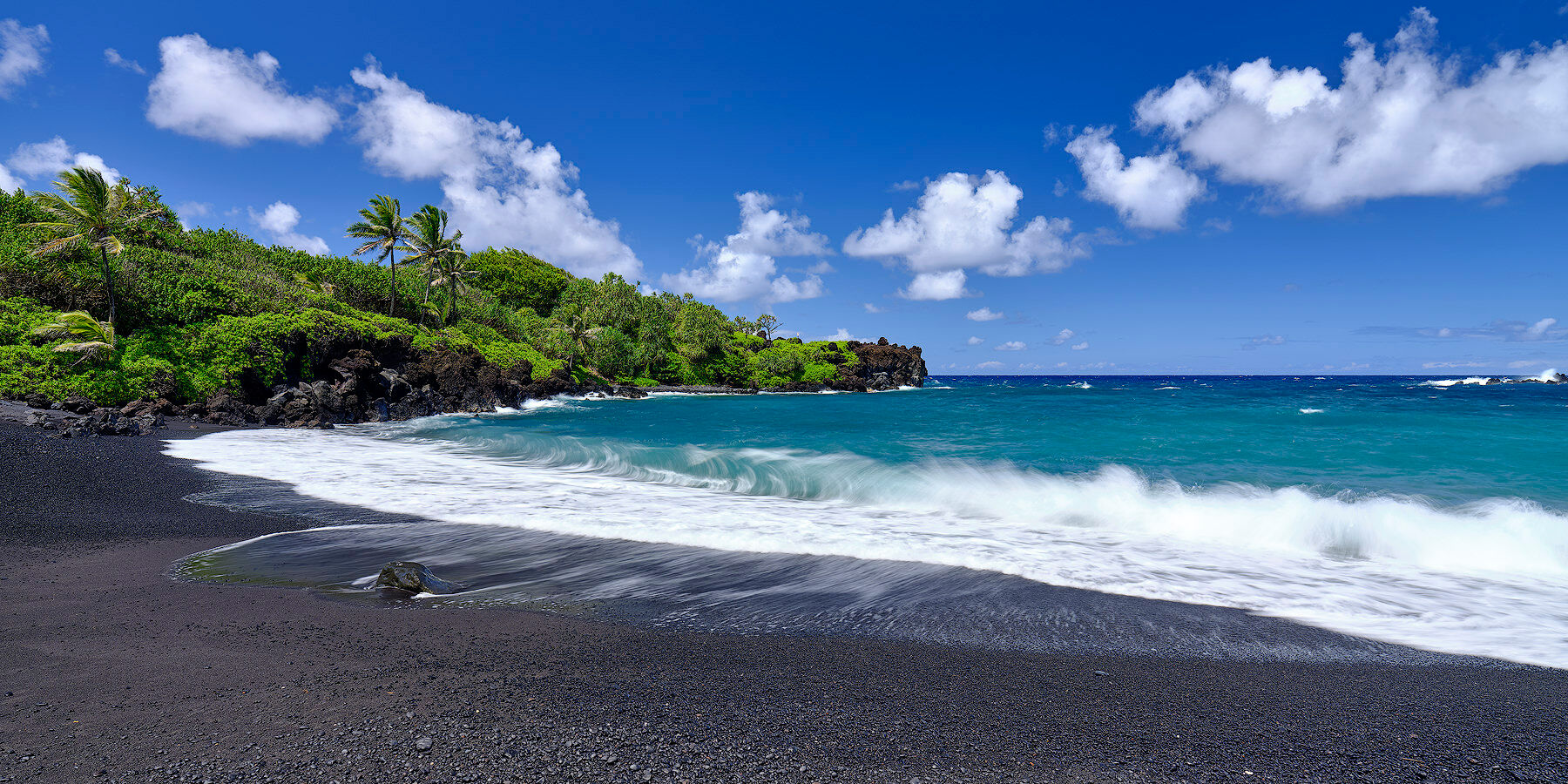 Capturing pristine beaches, lush mountains, majestic volcanic eruptions, and endless skies is the passion that drives Andrew. In fact, The Pride of Maui featured the Andrew Shoemaker Fine Art Photography Gallery (located in Lahaina) as one of the Top 10 Art Galleries on Maui. These powerful images, carefully curated have been transformed into Hawaiian art prints for sale.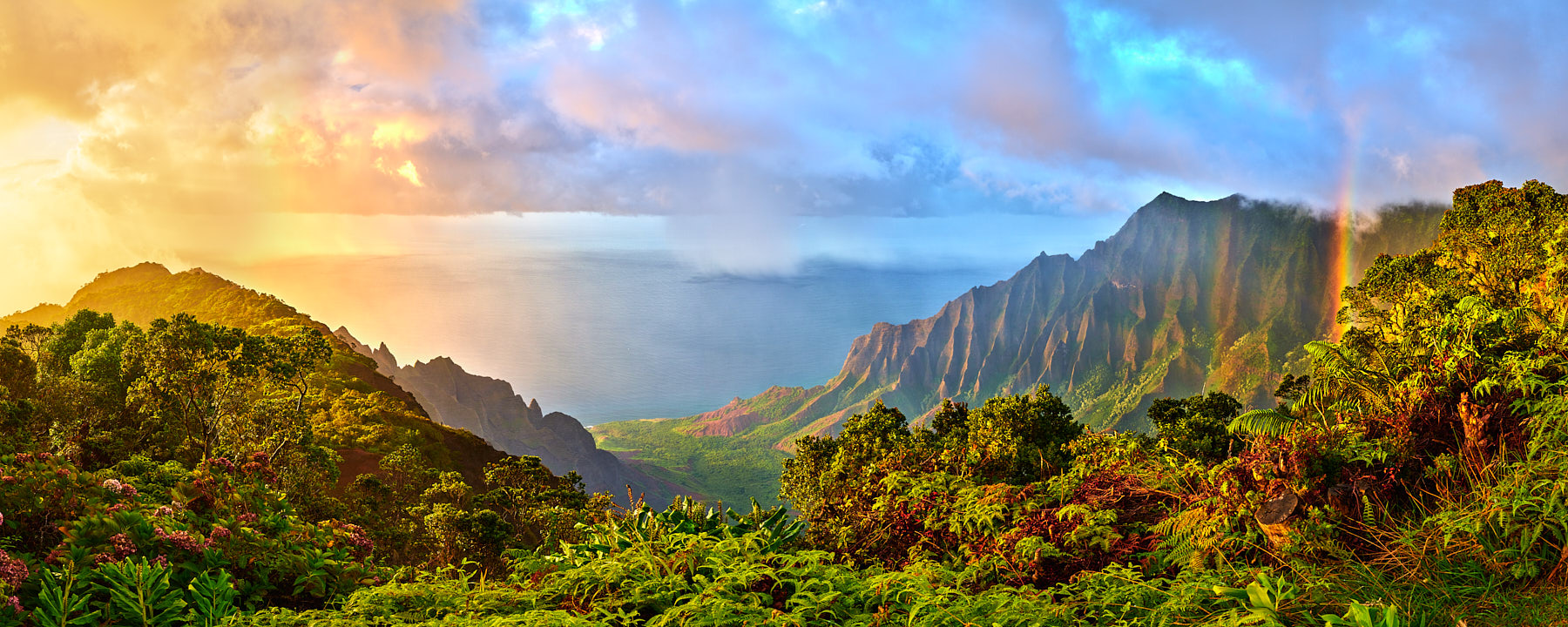 ---



How You Become Part of the Artistic Process: Hawaiian Art Prints For Sale
Fine art nature photography is a medium that can inspire and uplift through the personal creative vision captured of a physical place. A deeper level of connectivity to the art is often described due to both the power of the Aloha spirit captured and the ability for the collector to customize the image. Unlike other art forms, you can chose from a number of sizes, mediums and materials, allowing you to become a part of the artistic process. Andrew's images can be ordered through the online website gallery and these inspired Hawaiian art prints can be gifted to loved ones for any special occasion: holidays, birthdays, house warmings, and anniversaries. These beautiful Hawaiian art prints provide the perfect sentiment to show someone how truly important they are and can be enjoyed for many generations to come.
For those who are having trouble deciding on a particular Hawaiian art print, we offer gift cards for your loved ones to hand-pick the piece they feel the most connected with.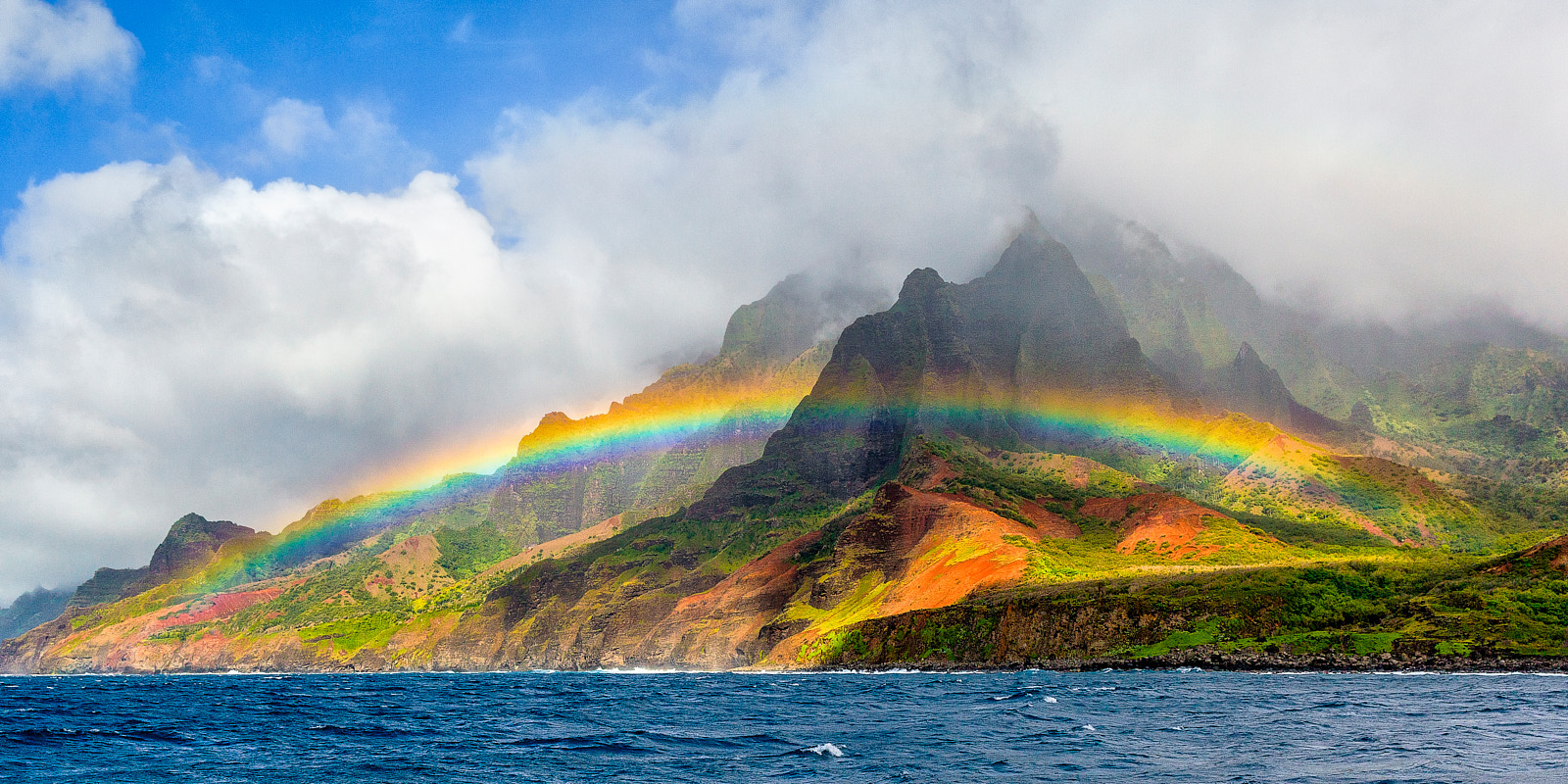 ---



Tips on How to Live Aloha
It has been one of those years that no one could have predicted. Despite all the challenges, the Spirit of Aloha keeps us moving forward. Here are a few pointers to guide you in your journey to living a life of Aloha.
Live in the present moment - being mindful about seizing the present moment allows the things that preoccupy your mind about the future to slip into the abyss.
Ground yourself in nature - a predominant part of living Aloha is to connect with nature and its healing properties.
Develop meaningful connections - creating deep bonds with friends and family is extremely important in Hawaiian culture. Ohana (family), whether it be blood related or not, gives people a sense of community and purpose.
Be optimistic - this one is easier said than done, but in order to live Aloha one must always strive to seek the positive in any circumstance.
Love first and foremost - above all things, Aloha embodies the act of love and everything that comes with it including compassion, kindness, empathy, and respect.
To shop and view all Hawaiian art prints for sale, click here.