The natural beauty and calming ambiance of the coast has long been a source of inspiration for interior design. Whether you live by the sea or simply love the beach, incorporating coastal elements into your home decor can create a relaxing and inviting atmosphere. In this blog, we explore three beach decor and coastal interior design ideas to transform your space.
---
1. Create a Versatile Ocean Color Palette
Color plays a fundamental role in interior design. After you've decided on a style and theme for the space, you need to choose a color palette to focus and harmonize the design. An ocean color palette is an ideal focus for interior spaces because ocean hues are versatile and timeless. This flexibility also makes it easy to incorporate beach decor and coastal design into existing spaces for those who don't want a complete redesign.
An ocean color palette doesn't have to be made up entirely of shades of blue. Coastal interior design can draw on a wide range of ocean and beach colors like shades of:
Blue

Green
Pink
Orange
Red
Brown
Gold
When creating a color scheme start by choosing your favorite base then. Then build your palette by selecting 3-4 additional colors consisting of a warm color, a cool color, and a bold color. Consider colors that are complementary or analogous to the base color. You can also incorporate a neutral color like gray, cream, beige, black, or white to help balance the room.
---
2. Choose A Focal Point Of Unique Ocean Art
Find a work of ocean art that you love and make it the focal point of the room. You can make your space stand out even more by choosing unique ocean art that goes beyond the traditional single rectangle shaped ocean photography print on the wall. Find a coastal image that features colors from your chosen color scheme and consider printing and displaying it in one of these unique ways:
· Split photo prints - Break one image up into several sections and print them across multiple panels (such as diptych or triptych prints). This adds a singular look to your space and helps to give the image added depth.


· Gallery collage - Choose several different smaller photographs to fill your wall with an exciting and diverse display. Choose different images on a theme like photos of waves or mix it up with a variety of coastal images.
· Surfboard art - Print your favorite Hawaiian photo directly on a surfboard to hang on the wall for truly unique coastal decor.

· Go big - Large format photography prints make a statement and when done correctly can solve many interior design problems at once.
When choosing art for interior design, you want to ensure it matches design components of the space. That includes making sure the print features at least one of the colors in your palette. You might also want to take into consideration the furniture, the style of the archtecture, and the amount of light the room gets. Don't forget the importance of emotion. Choose a photo and display style that conveys the emotion you want to feel in the space.

---
3. Embrace The Coastal Boho Style
Bohemian style is known for its eclectic look and it's earthy colors, which is perfect for coastal-themed interior design. Create a comfortable space that evokes a laid back and playful feeling with bohemian beach interior design.
This design style is know for mixing colors, patterns, and textures. Look to incorporate elements such as:
Rugs, linens, and tapestries
Natural elements like woven textiles, rattan, or plants
Nature-inspired furniture with plenty of throw pillows
Fringe, tassels, and macrame embellishments
One-of-a-kind pieces of art for a personal touch
The boho style has it's roots in creativity and artistic expression so incorporating art into your bohemian beach interior design is a must. This style is meant to be slightly unconven so a gallery wall with images of different sizes and printed on different materials fits the bohemian profile perfectly.
You can also embrace the coastal boho style without being exsessive. Take a more minimal approach like choosing earth tones, incorporating several plants, and hanging one eye-catching coastal fine art print. Abstract ocean art is great for modern coastal boho decor that conveys the soothing feel of the beach without being too literal.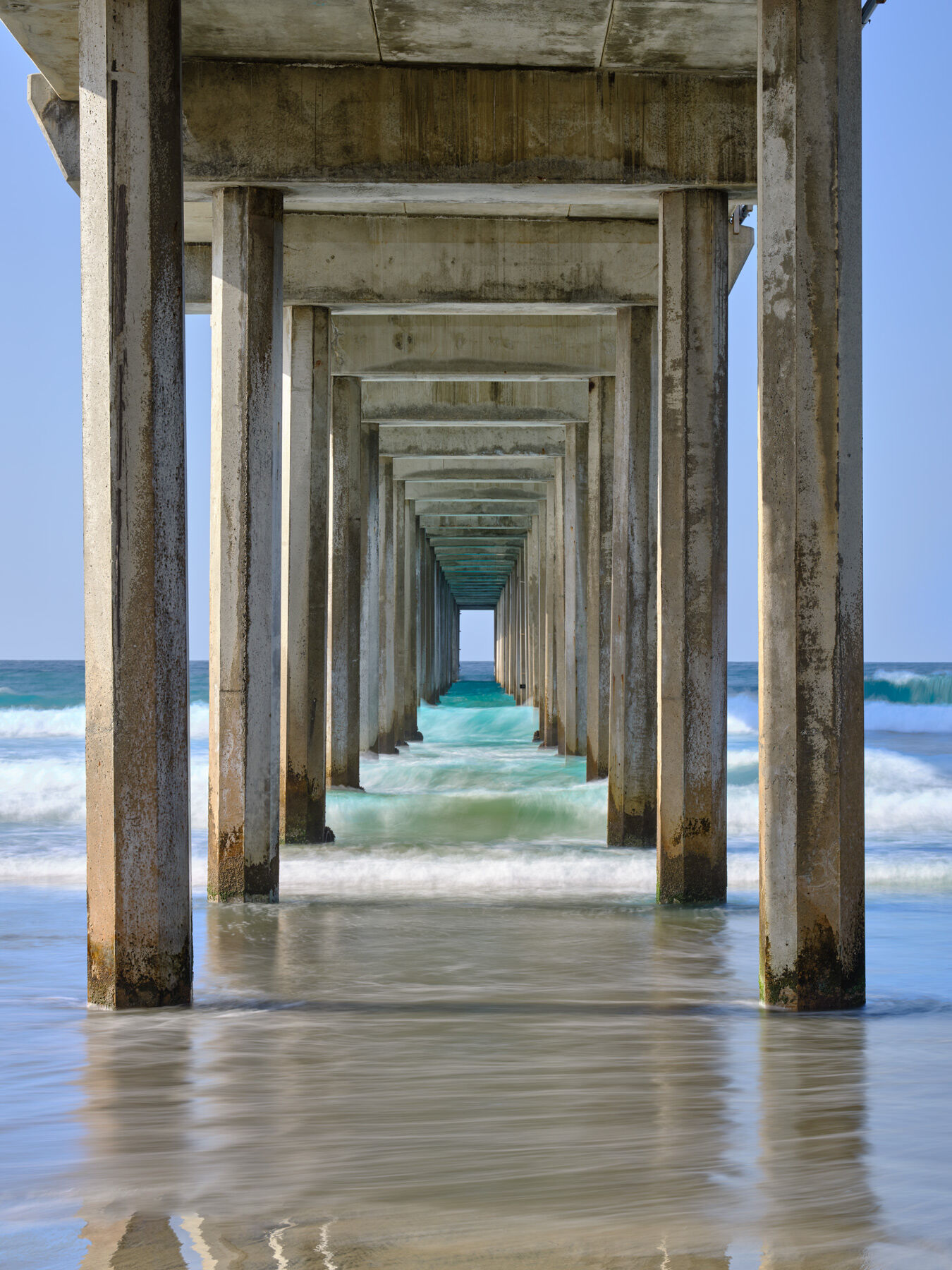 The Importance of Art for Interior Design
Including art in your interior design helps to bring the room together and enhances the overall design vision. If you have plants in the room, try a fine art print of Hawaiian mountains, forests, or waterfalls to complement the greenery and natural feel of the space.

Another benefit of art in interior design is that helps to convey the emotion and feeling that you want people to have in the space. If you want people to feel relaxed in your coastal-inspired room, a beach sunset print can create that feeling.

Overall, art adds value, personality, and uniqueness to the space. Make the space your own by choosing art that you love or art that brings back good memories or art that has a story behind it. If you want to see what a coastal landscape print will look like in your space, try the wall art visualizer and get a free mock up.