I'm lucky enough to live on the island of Maui, one of the most beautiful places on Earth. There's a reason people come to visit from all over the world, for romantic holidays and family vacations. As a local, I have access to places in Hawaii you may not be able to find on your own. Being able to spend unlimited time exploring the islands also means I can more easily accommodate for unpredictable weather and Hawaii's changing seasons. This allows me to capture incredible photographs. But why are Hawaii sunset pictures even more captivating than the rest?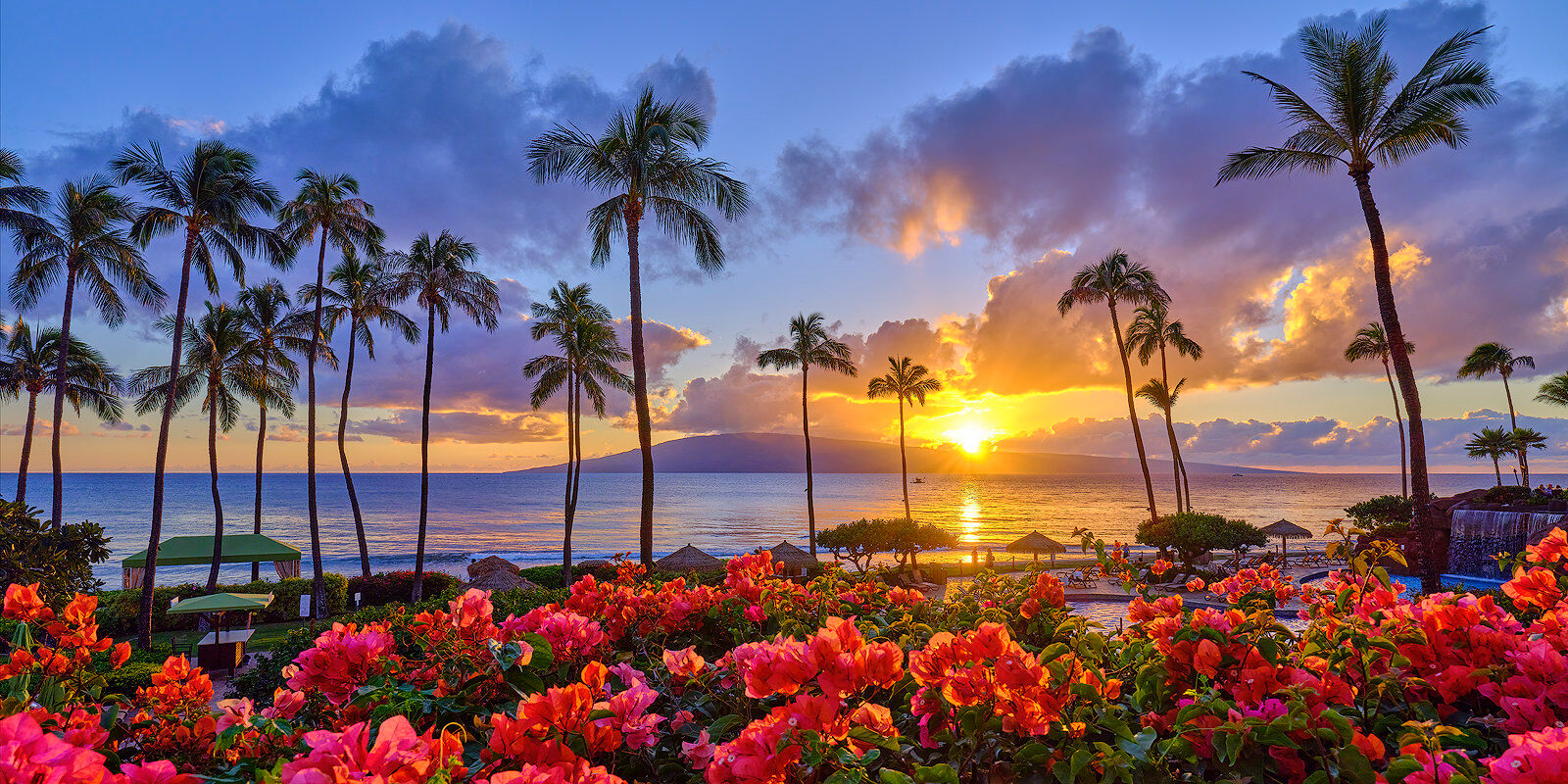 ---
Untouched Nature
There's not much in this world that can top a sunset on the beach, with the sand in your toes and the fresh ocean breeze in your hair. White sand, crystal clear water, lava rocks, and palm trees are everywhere you look. Black and red volcanic sand can also be found on some of the islands, if you're looking for something a little more unique!
Did you know the island of Maui alone has over 30 miles of beach? (https://www.gohawaii.com/islands/maui/things-to-do/beaches) This leaves so much opportunity for beach sunset photos.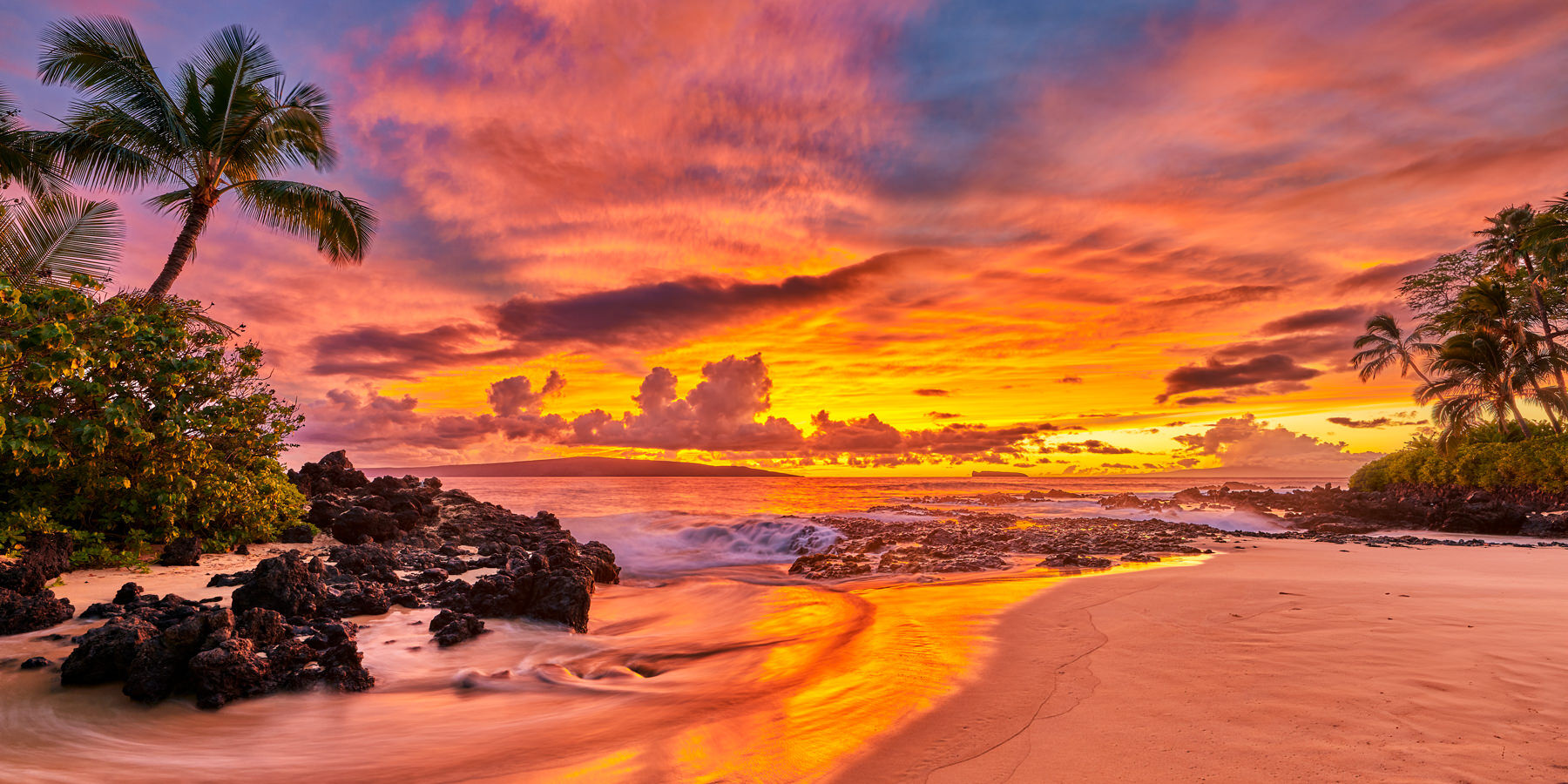 Other options to capture Hawaii sunset pictures that are not as common are to go to the mountaintop vistas.
Of course the lush waterfalls or beaches with palm trees provide the classic Hawaii shot.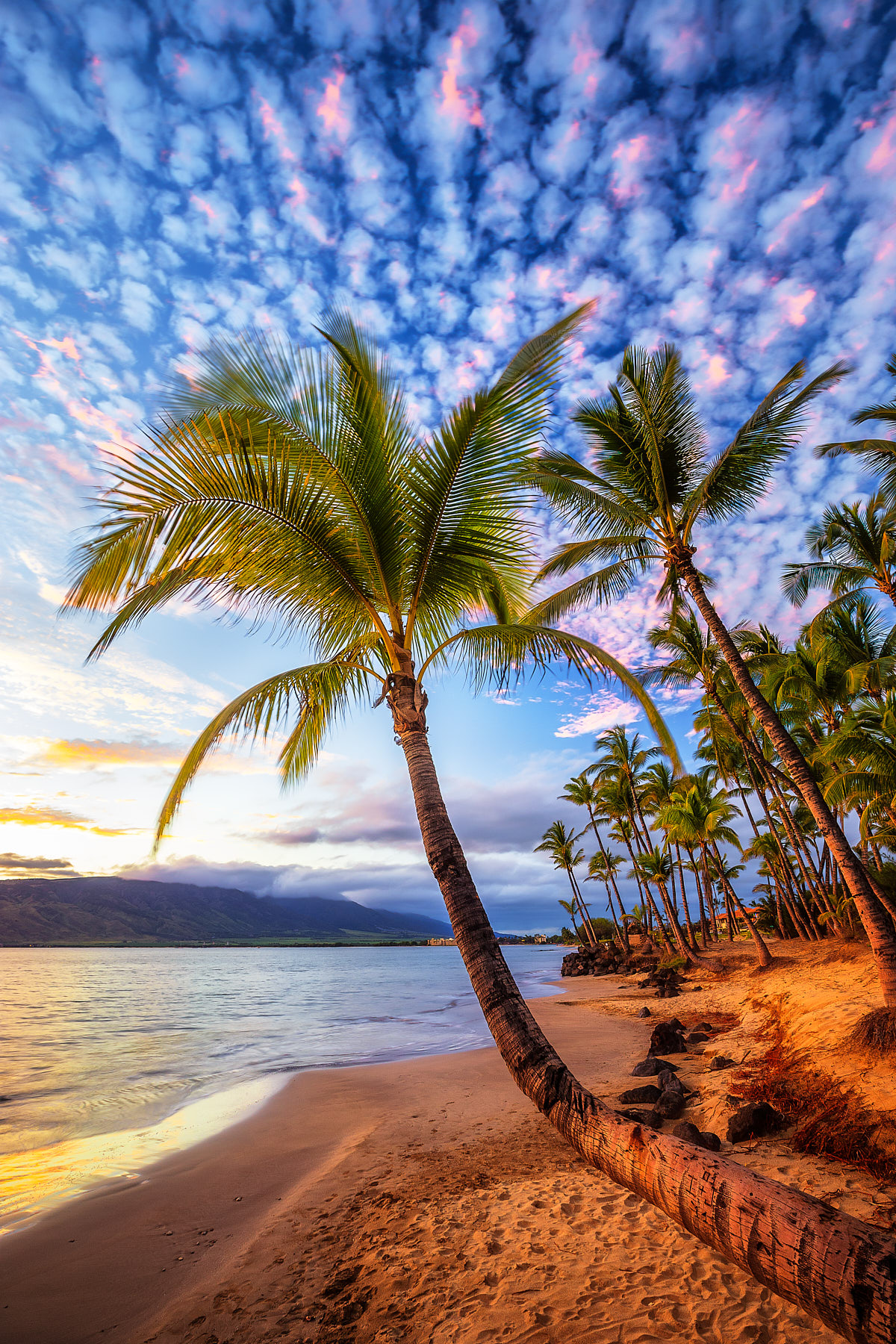 There are some manmade parts of the islands that help create stunning images, such as the leading lines of this beach walk.......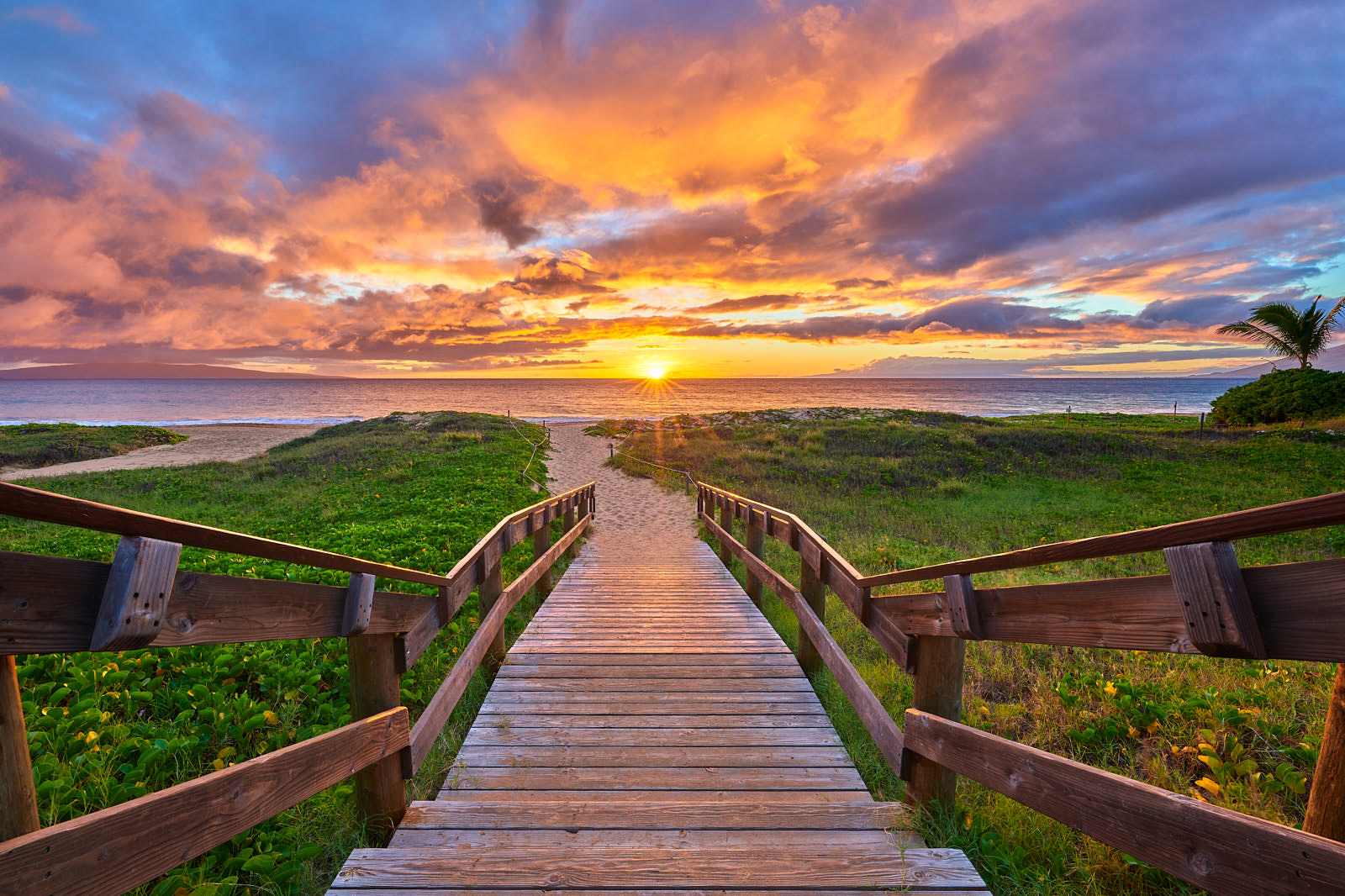 ---
Stunning Light
Perhaps the most important part of landscape photography is the light. Any photographer worth their salt knows that the hours of early sunrise and sunset (aka The Golden Hour) are where the magic happens. This is when the light begins to get less harsh and a range of colors appear.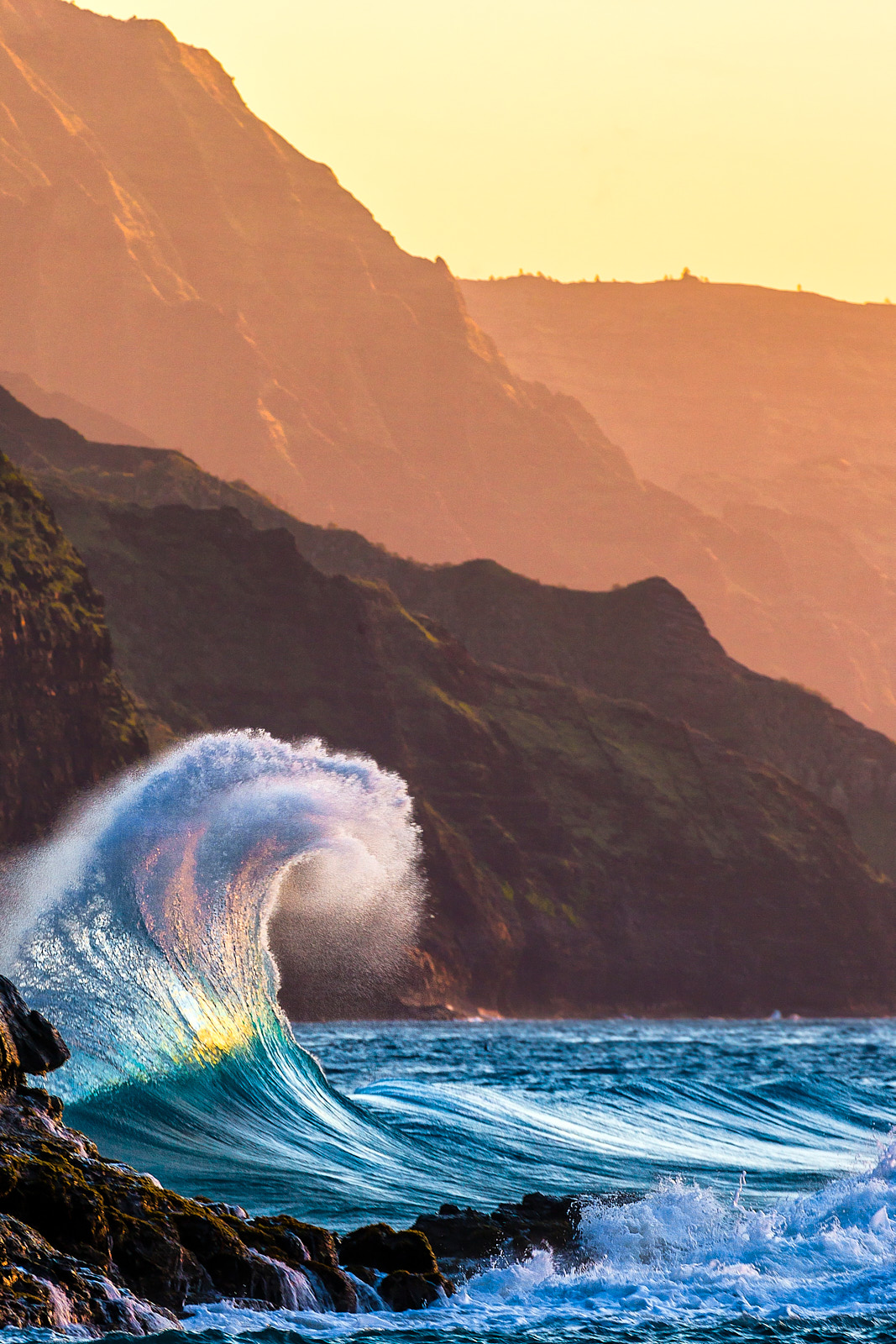 With Hawaii sunset pictures, the blue of the ocean is a lovely contrast to the oranges and pinks of the setting sun. Light reflects off tide pools, clouds turn yellow, and eventually the deeper blues come out as the light fades completely into night.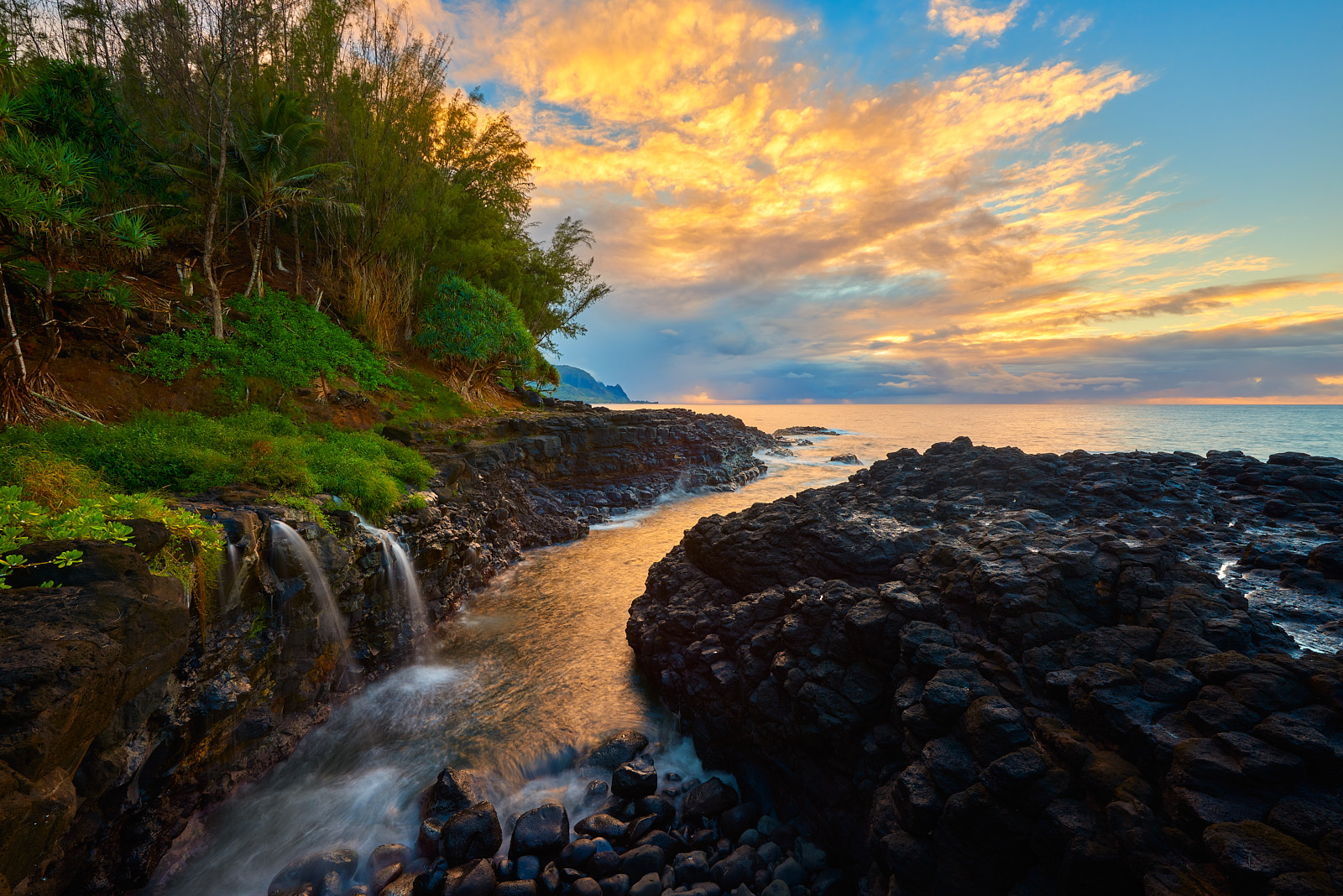 The fading light also make things seem softer as the sun dips deeper behind the horizon.

Pro Tip: I usually arrive at locations 3-4 hours early if I haven't been to the location before to scope out the best angle for the shot. If it's a place I'm more familiar with, I make the most of my knowledge to set up and capture the changing light from different spots.
---
More Wildlife
When the sun begins to set in Hawaii, wildlife appears. One of the most famous wild animals in Hawaii is the green sea turtle, known as "honu" by the locals.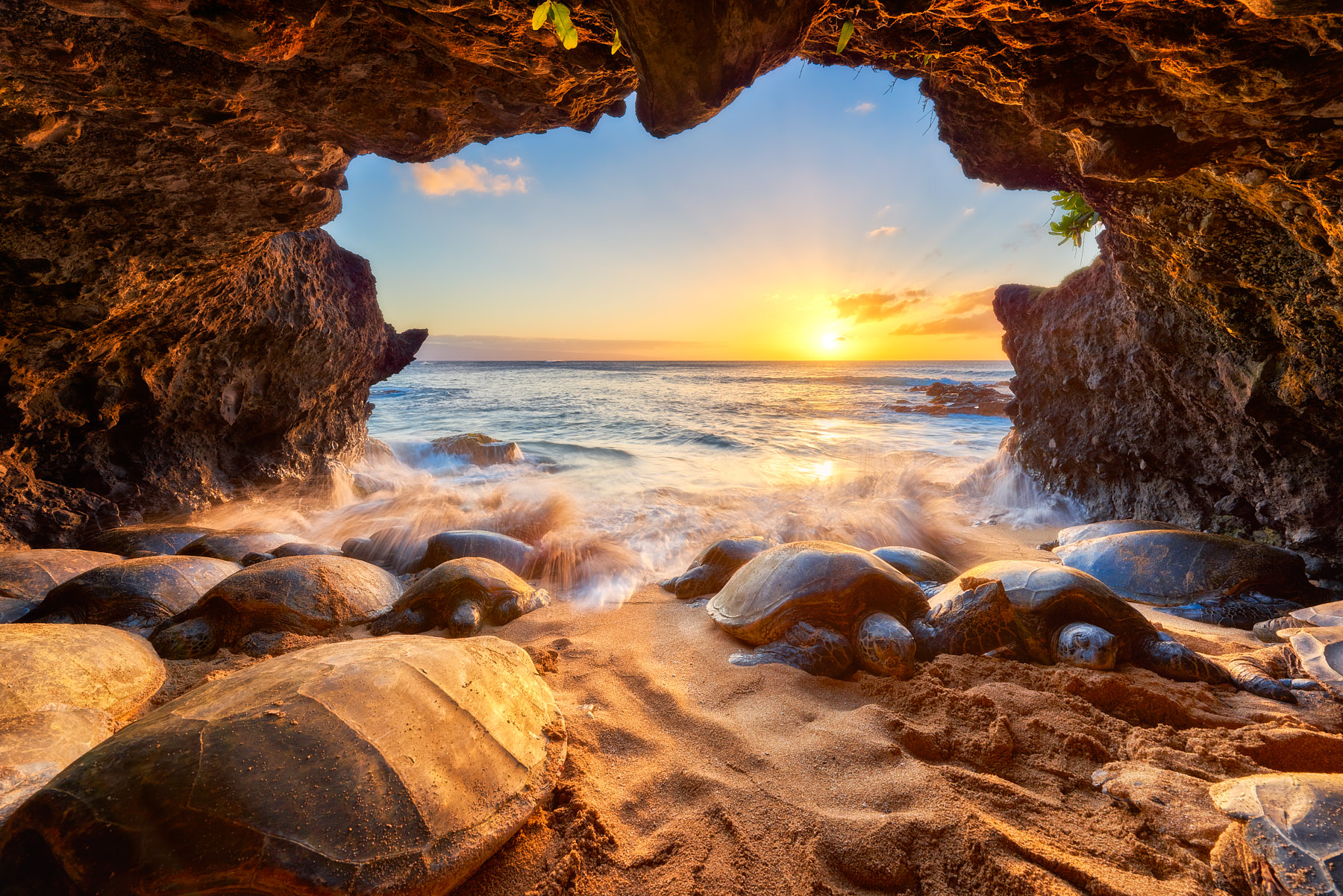 These creatures are quite curious and can be found at popular beaches and snorkeling spots. During a certain time of year, they come up onto the beach to lay their eggs at night. Please never disturb the sea turtles, as they are protected and considered sacred to the native Hawaiians (https://sailmaui.com/the-magic-of-hawaiian-sea-turtles/).
At dusk, tropical birds flock, bats leave their roosts, and the mongoose comes out to hunt.
---
Where to Find Hawaii Sunset Pictures
If you're an avid photographer, the opportunity for sunset shots in Hawaii are endless (well, perhaps only until your vacation is over!). You can scope out locations on your own or find a photo tour. There are even AirBnB tours just for Hawaii sunset pictures!
If you're not of a mind to take your own shot, check out my gallery of sunrise and sunset photo prints for sale
With a print from my gallery, you'll never have to say goodbye to a beautiful Hawaiian sunset.