Hawaii landscape art can transform your space and transport you to the white sands of the North Shore or the top of Mauna Loa volcano with just a glance.
---
If there is one thing I know about photography, it's how the right image can change your space. Hawaii landscape art in particular can transform your spaces, elevating a dark, drab room to something bright and serene. But more than that, this type of art may even improve your wellbeing.
Capturing nature in landscape portraiture is one of my passions that I look forward to sharing with others who appreciate the beauty of the Hawaiian horizon. If you've travelled to Hawaii or simply dream of visiting these peaceful shores someday, adding Hawaii landscapes to your art collection will bring a little "Aloha"--love and friendship--into your space.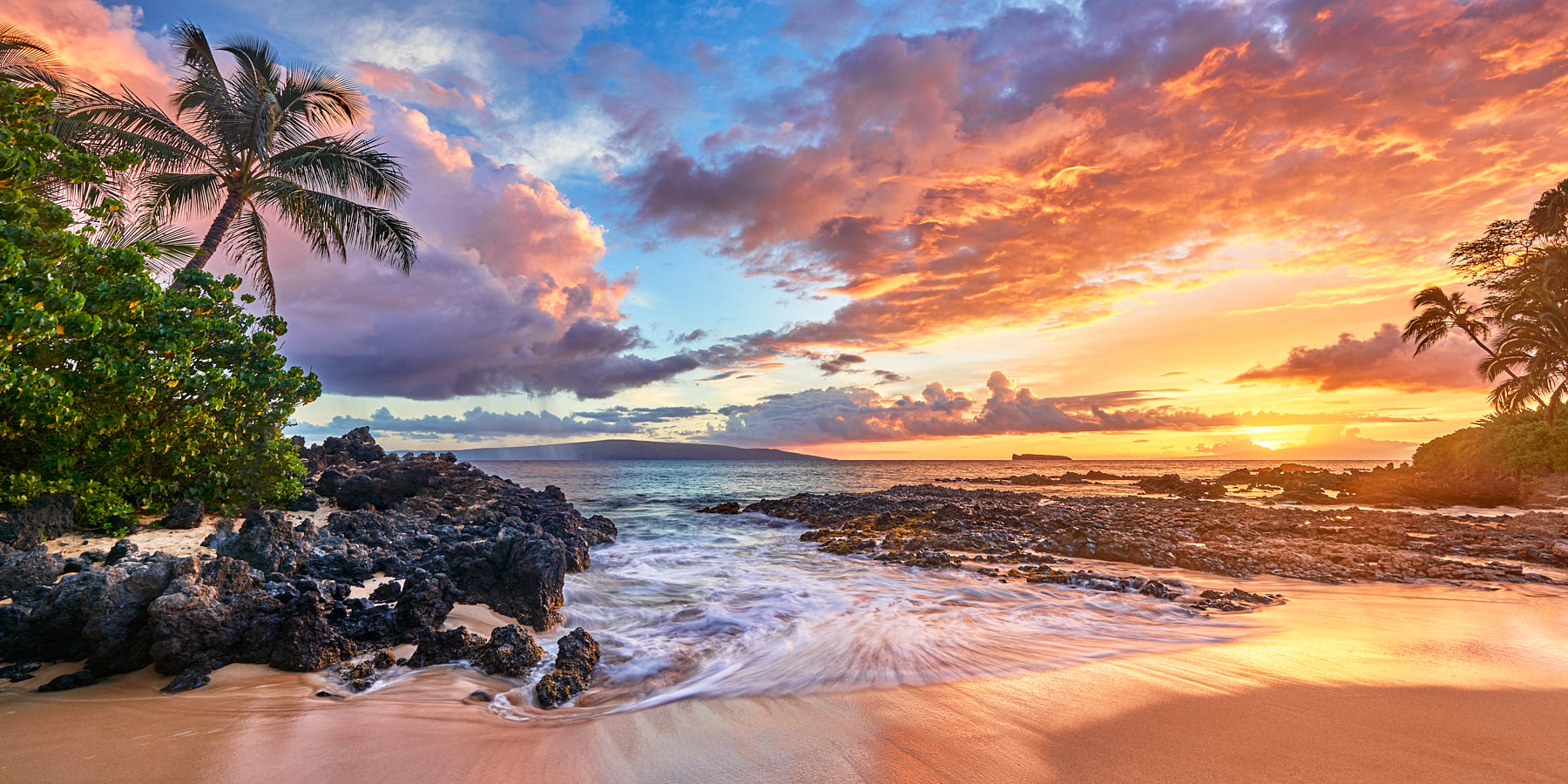 ---
The Hawaiian Landscape
Collectors love Hawaiian landscapes not just for capturing one of the most beautiful places in the world, but for encompassing the spirit of the place and the memories of having traveled there.
Perhaps one of the most attractive features of Hawaiian landscape photography is the way it blends so seamlessly with seascape, melting from one natural feature to the next in the same frame. Photographers and collectors alike enjoy the transitional elements of these images, capitalizing on the bright blues and greens which are so foundational in the nature of Hawaii.
With unique features like volcanoes, verdant sloping hills, and long stretches of white sand, it's always easy to spot a photo of these iconic islands. And having this type of artwork in your home or business can transport the viewers to these special places, even if only for a moment.
Some of the most photogenic aspects of the Hawaiian landscape include:
Beaches - We all think of beaches when we think of Hawaii and for good reason. Hawaii's coastline has beautiful picturesque beaches in the world.
Volcanos - With five volcanos on the islands, they're a natural wonder and amazing photographs, just don't get too close!
Mountains - Jutting up from the sea and drawing the eyes upward, Hawaiian mountains are also known for their natural beauty a contrast to the marvelous Hawaiian coastlines.
Seascapes - The compliment to the beaches, pictures of the oceans and Hawaiian seascapes show a unique side of the Pacific Ocean
Jungle - Known for their unique flora and fauna, there's no shortage of great landscapes deep in the interior jungles of Hawaii.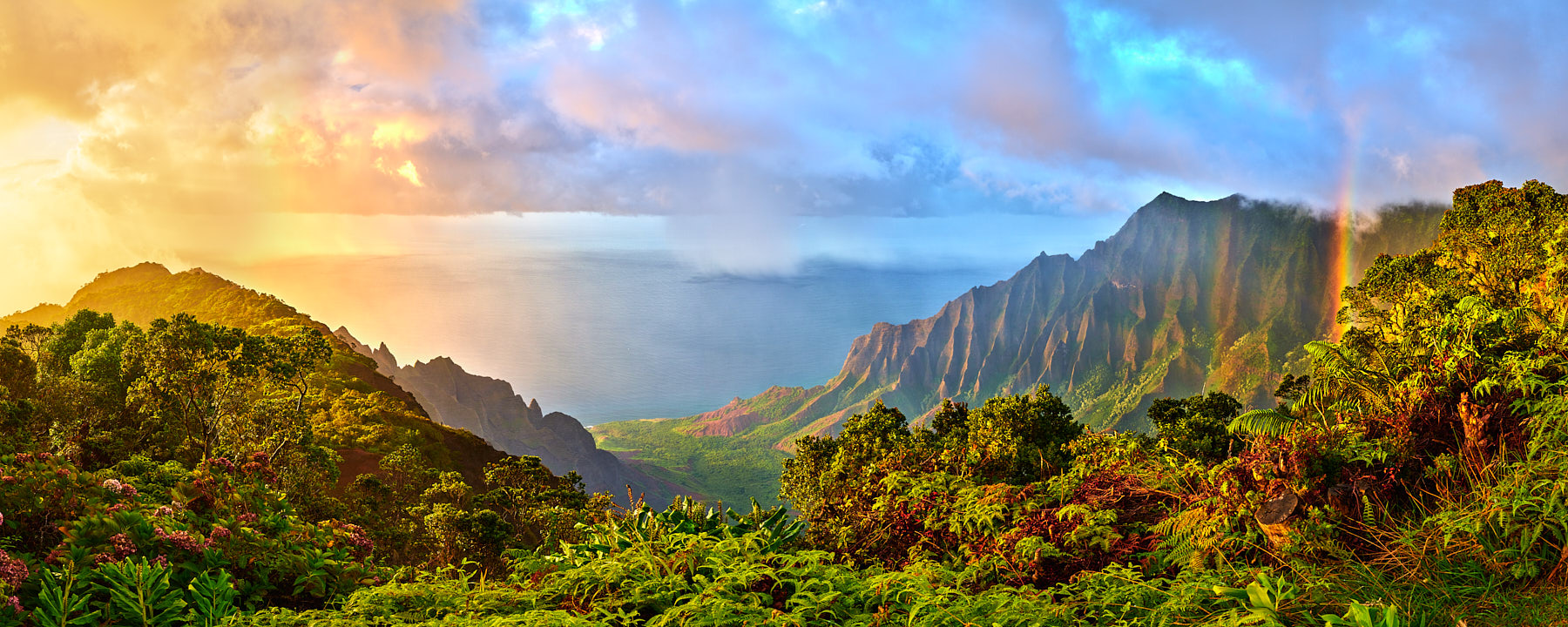 ---
How Nature Art Affects the Viewer
It's no secret that art affects viewers, from cheering them up to challenging their beliefs. But science points to the fact that some of the benefits gleaned from being in nature can be accomplished by simply looking at nature in photos.
Bringing some Hawaiian landscape art into your space can bring you some of the peace and wonder of actually being there. That's why I strive to photograph the most intense and beautiful locations in Hawaii. As an artist, providing tangible benefits to my customers is as rewarding as snapping a great shot in the first place.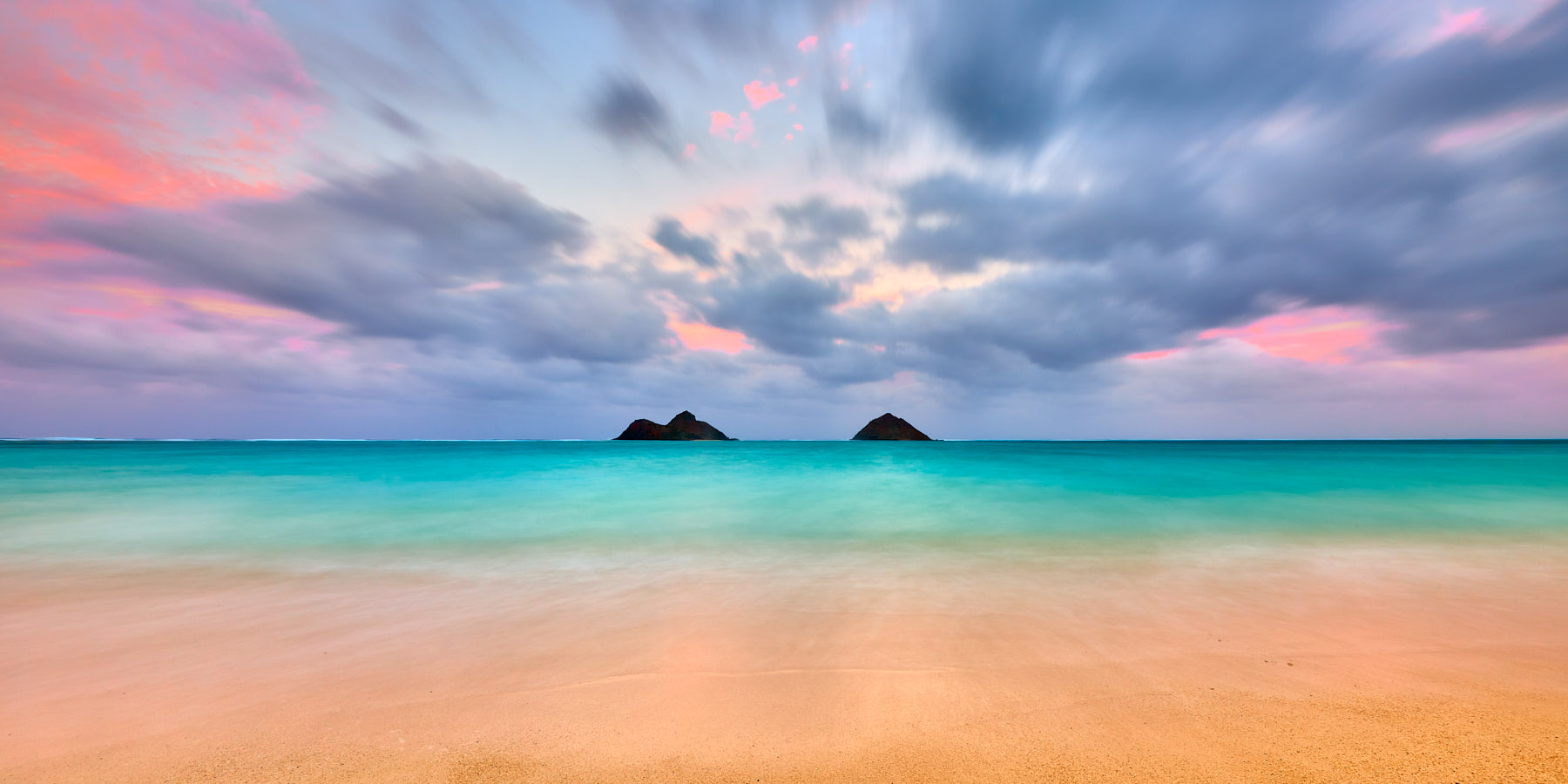 ---
Hawaiian Landforms You Don't Want to Miss
When shooting a well-known place like Hawaii, it's important to capture both its famous natural features as well as more intimate shots. This way you can infuse images of popular locations with the spirit of being present there. Landscapes are an excellent medium for this. My personal favorite landscapes to shoot include:
Hanalei Bay
In my photo Hanalei Deju Vu, I captured Hanalei Bay, located on Kaua'i's North Shore. The largest bay on the North Shore, Hanalei features the mirrored bright blue sky and water the islands are known for.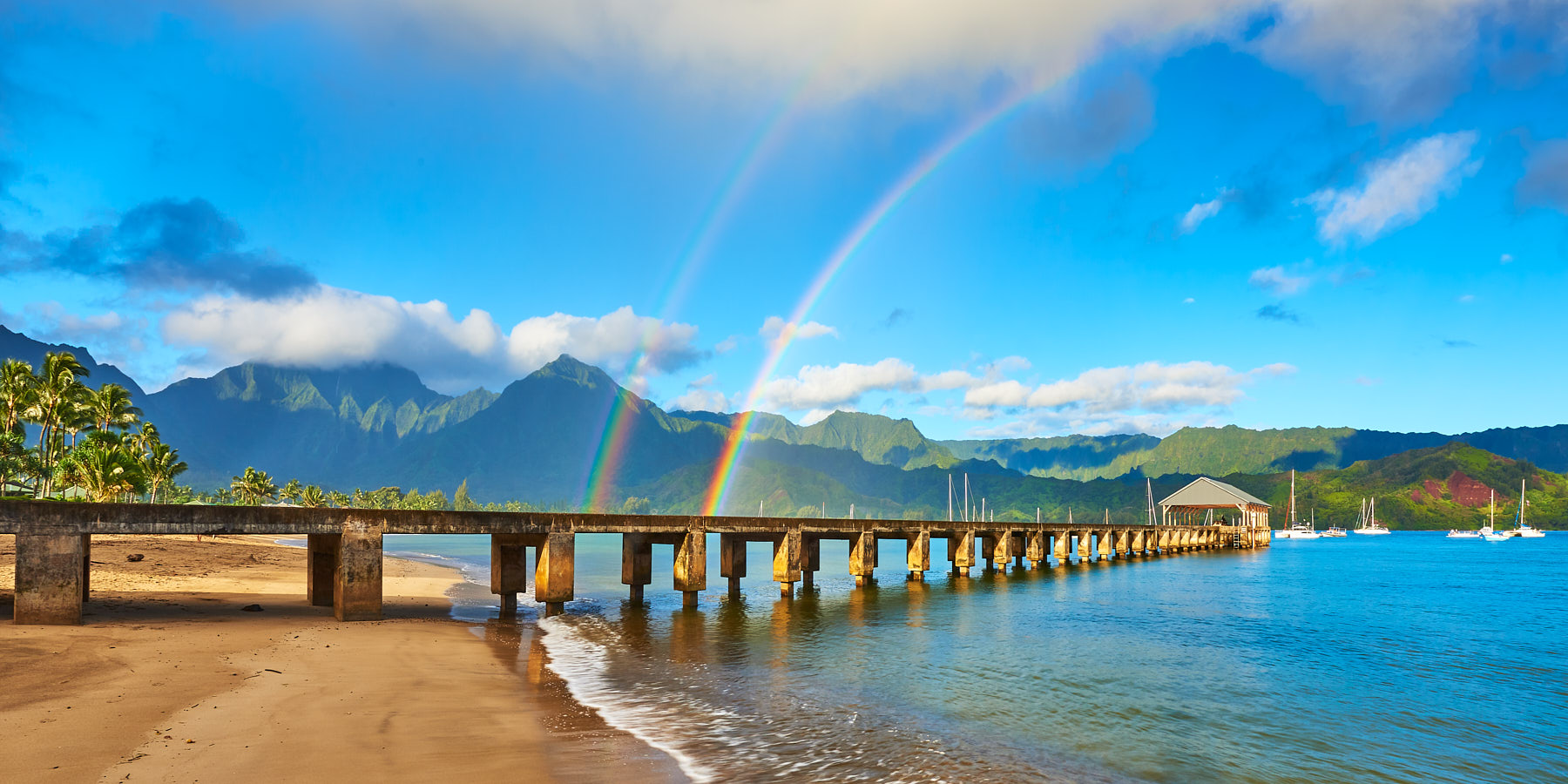 Big Beach
In Big Beach and Beyond I snapped an angled shot of Makena State Park's Big Beach on Maui. Using where the ocean meets the shore as a focal point in this piece, I was able to capture the natural beauty and brilliant colors of Maui's beaches.
Maui's Coastlines
One of the unique features of shooting landscapes in Hawaii is getting to do so from the sea. That's exactly what I did when getting another shot of Maui's shores in Maui No Ka Oi. Here I was able to concentrate on the classic green and blue combination of Hawaii's sloping coastlines and bright waters. Puffy clouds balance the image overhead and the whole piece is made uniquely beautiful with a full, vivid rainbow on the right-hand side.

---
How to Spot a Great Landscape Photograph
Shopping for art may be intimidating if you are new to the game. You want to find a piece that will continue to speak to you for years to come, as well as transform your space. If you're looking to add some Hawaii landscape art to your collection, look for these elements in a great photograph:
Pay Attention To Landscape Composition
Composition is essential for a meaningful landscape photo. You wouldn't want a plain shot of a mountainside that highlighted nothing and told no story. Instead, look for complex pieces that bring visual depth and storytelling to the print. The right angle or lighting may make or break a landscape photo.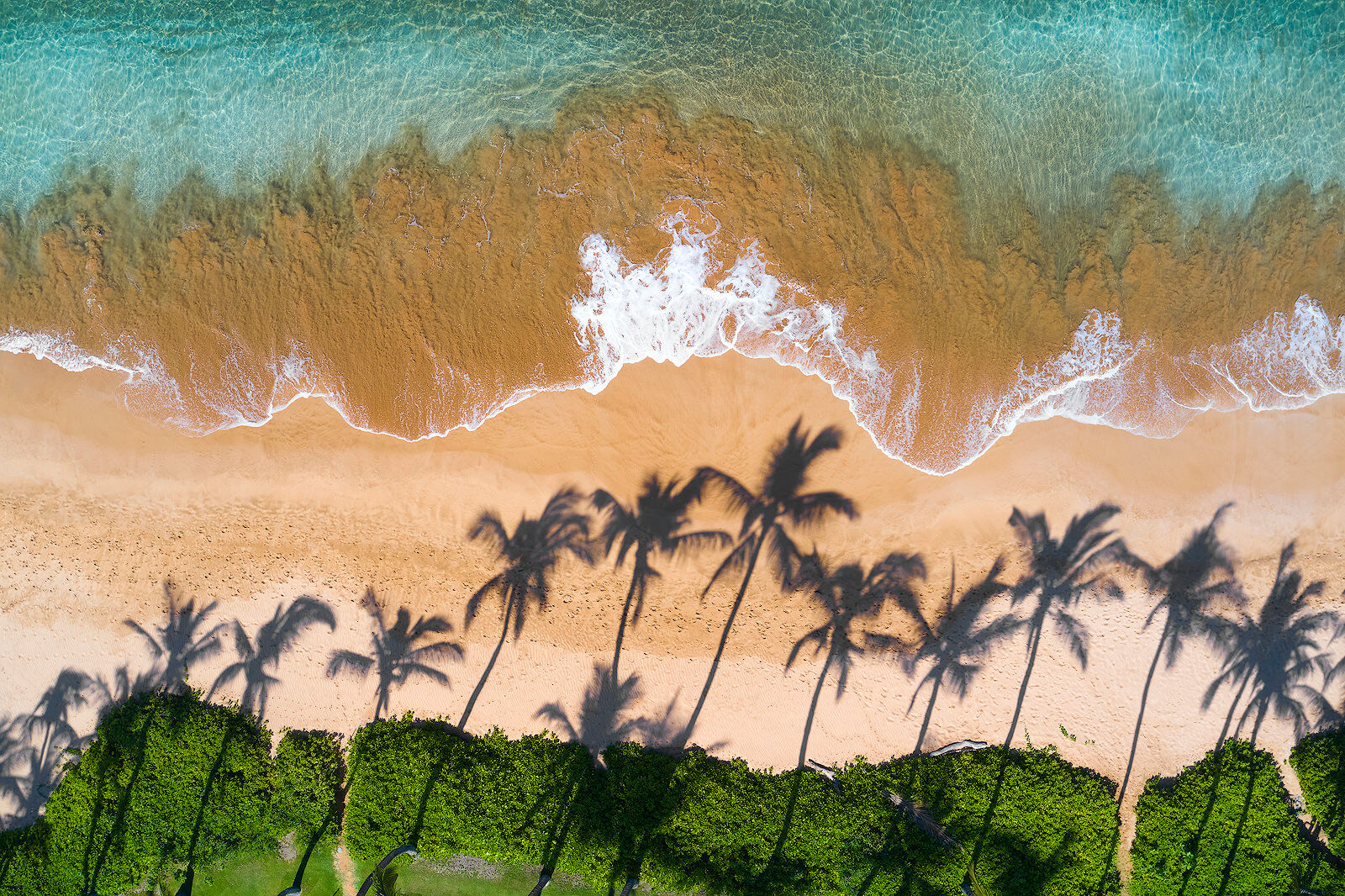 You will likely find images with focal points the most enjoyable. A landscape of just a Hawaiian beach may be a bit monotonous. But if amidst all that white sand there is a line of several shells washed up along the high tide edges, you'll focus on this point and see the rest of the photo in relation to it.
Tone is a hallmark of a well-designed photograph. Tone can be communicated through lighting, filters, camera angles, and more. Consider an old, decaying building set on a prairie landscape. Shot in high contrast black and white with a sharp camera angle, it may be a spooky take on abandoned places. But captured in bright sunlight with a soft filter, it could be a meditation on the impermanence of man's work in the face of nature.
As an experienced photographer, I try to integrate all of these important features in my work. But now that you know what to look for, let me know how I've done.
---
Hawaii Landscape Art for Your Space
The best part of my job is adventuring to find the next most beautiful landscape to snap. I love to create Hawaii landscape art for my clients. Capturing just the right shot to compliment your business or living space is my passion and I'm lucky to be surrounded by so much inspiration in the natural world.
When looking for a place in your home for a landscape to hang, consider wide spaces like over an entryway bench, above a bed or behind a couch. Many landscapes are wide, short panoramas that spread side-to-side to capture a beautiful view. These can be positioned over wider furniture for a stunning effect.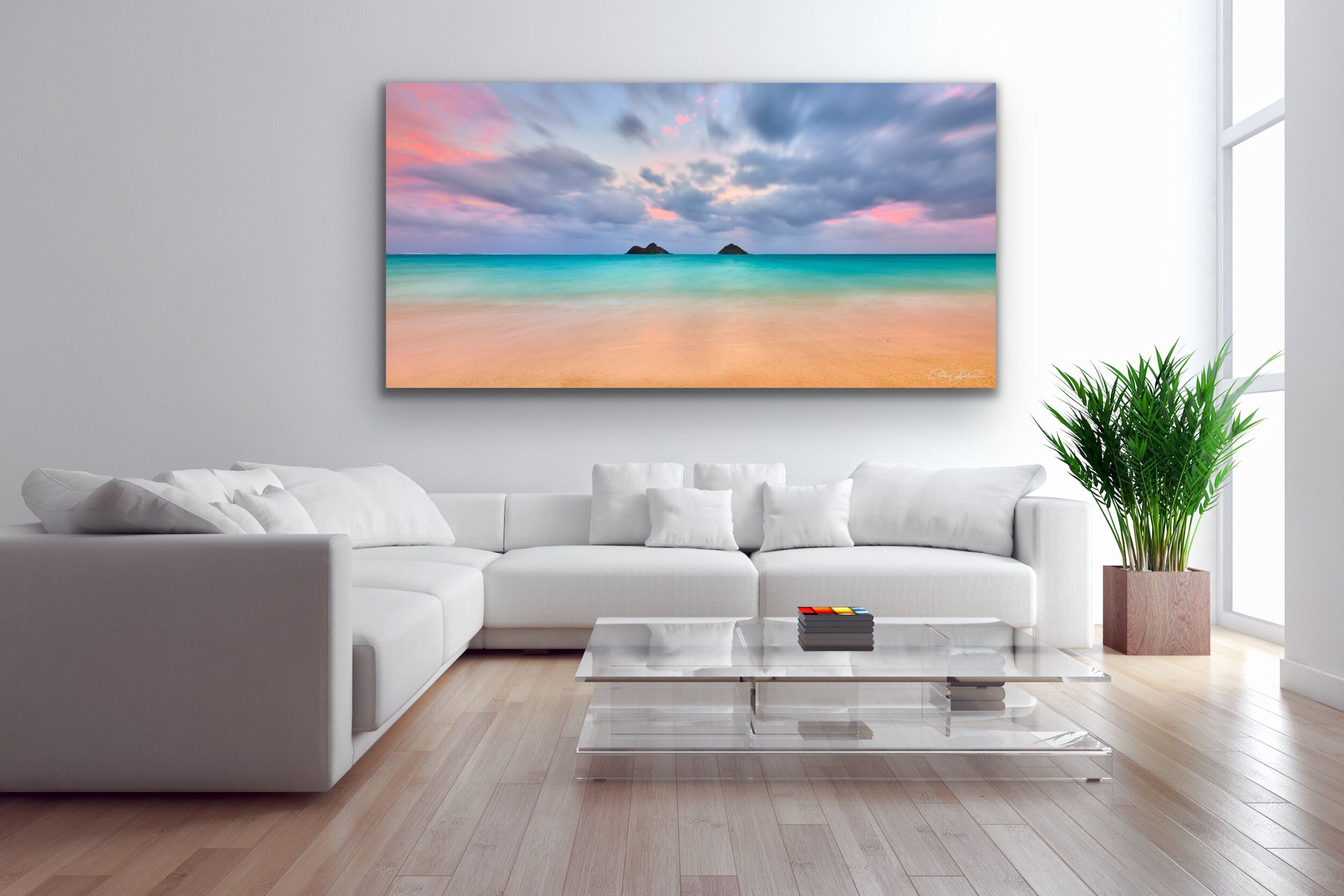 Bring a little bit of the beach home with you when you check out my gallery of Hawaiian landscapes. View all of my Hawaiian landscape art here.