---
The year was 2011 and I was thinking of taking a trip some place beautiful. I'd saved all year and I only had one week vacation so I wanted it to be special. After doing a little research, I had decided I'd fly from Arizona to go explore the island of Kauai with my girlfriend at the time. I'd been to Maui and Oahu before as a child and remembered how beautiful it was and thought I'd come back to Hawaii to explore a new island. At the time, I was just running around with a fancy Canon point and shoot camera which I thought was the most amazing thing ever. I bought it for a deal when Circuit City was going out of business (remember that place?). You could toss this little camera in your backpack or pocket and it's what I started documenting all of my adventures with. Skiing, hiking, off-roading, etc, this camera was always with me. Now enter Hawaii into the equation......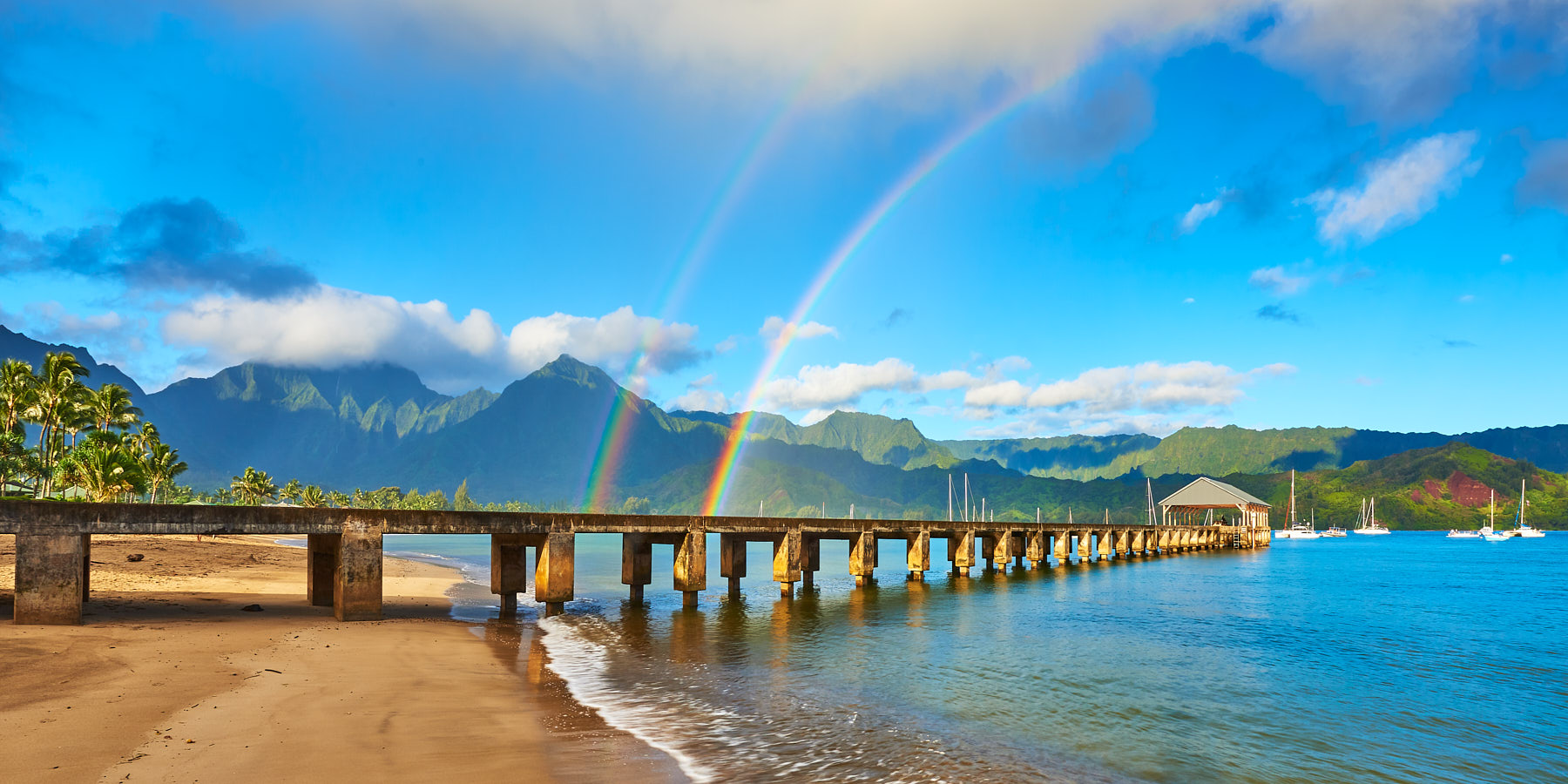 ---

After arriving on Kauai, the natural beauty of the island immediately stuck out. Coming from Arizona at the time, this was so different. There were coconut palms here, everything was lush and green and there were amazing waterfalls everywhere! We all ended up on the North Shore in Princeville and if you've ever been, the backdrop just seems like something out of an amazing movie you've seen before. The reason it seems that way is because it was most likely filmed there! My camera card was nearly filled up after the first day and I was on cloud 9.
I had originally booked a powered hand glider as a way to explore the island by air before even leaving the mainland. Unfortunately there was a tragic crash about a week before I arrived and my flight ended up being cancelled. I had decided on a doors off helicopter tour instead and my goodness, it was something that would change my life forever!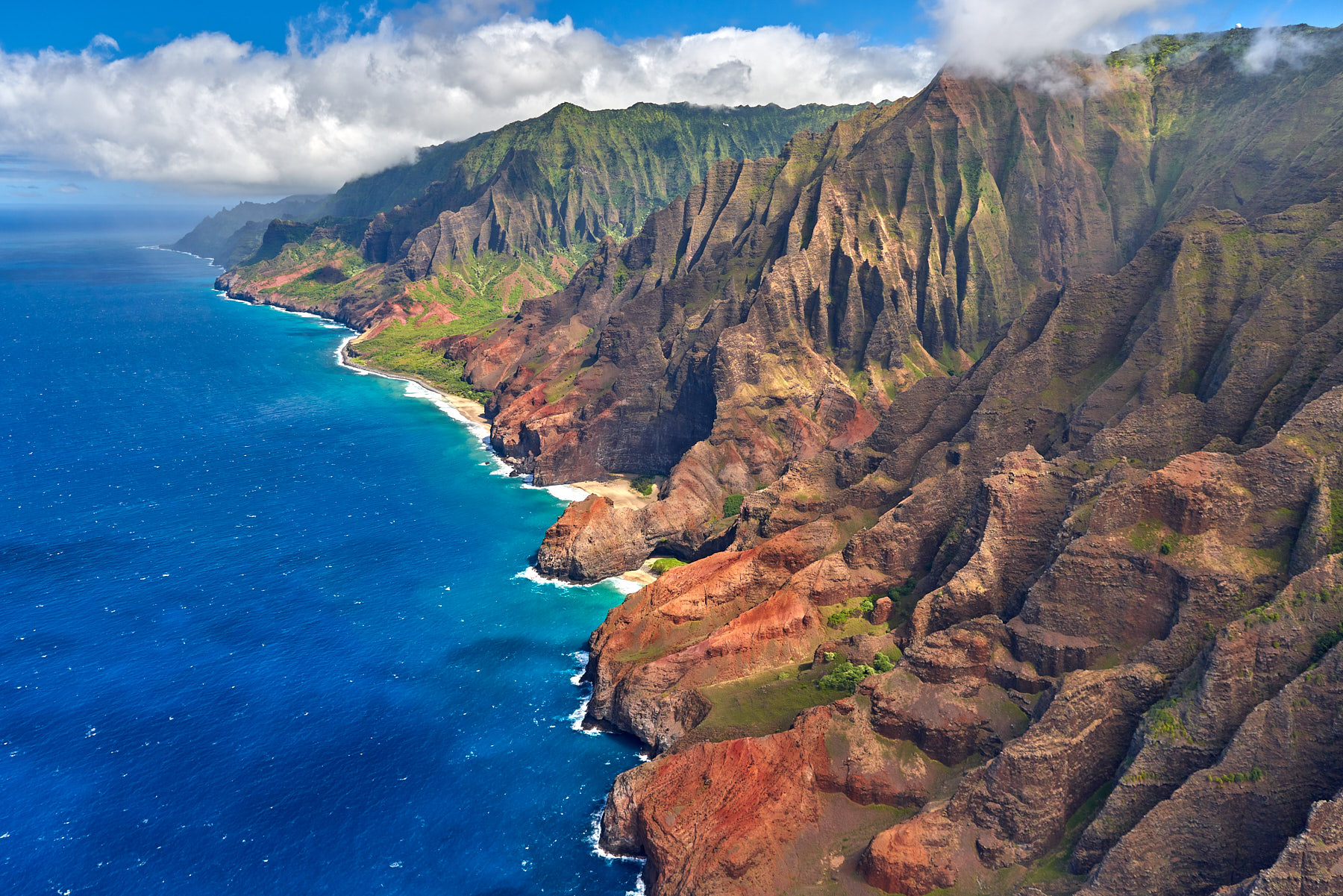 ---
Seeing Kauai from the air was unlike anything I'd ever experienced before and when the doors are off, it's just perfect for photography. I'll never forget approaching the Waimea Canyon and all of the sudden it just drops off nearly 4,000 feet below you and there's a huge waterfall off to the right plummeting into this beautiful lush tropical canyon. I starting thinking if perhaps I'd died and gone to heaven? Then the most unforgettable experience happened when we turned the corner to reveal the magnificent Na Pali Coast from the air. I admittedly got all teary eyed as it was perhaps the most beautiful thing I had ever seen! The reds, oranges and greens contrasting with this deep blue Hawaii water was just something that seemed to reinforce that I must be in heaven or dreaming. My little camera was just clicking away until I killed the battery.

---
After I came down from the clouds and had a chance to look at my images from my camera, I was slightly disappointed at how the images came out. I didn't feel like camera had captured things the way I was seeing it and they just didn't seem to bring out the beauty that I was seeing. In hindsight, this was my fault and my little amazing point and shoot camera didn't stand a chance at what I was expecting. I really didn't know what I was doing and was just shooting and expecting the camera do the work. I could've shot in manual mode for starters which would've been a tremendous help and shoot in RAW but I really didn't know any of these techniques at the time nor did my favorite camera have these options. I thought, why did the camera make the sky white when it was blue and expose for the mountains? As usual, the problem was user error. This experience changed me forever and I became determined to learn photography in a way worthy to capture this magnificence that I was witnessing. A love affair had begun with the Hawaiian Islands and my Hawaii photography journey was born.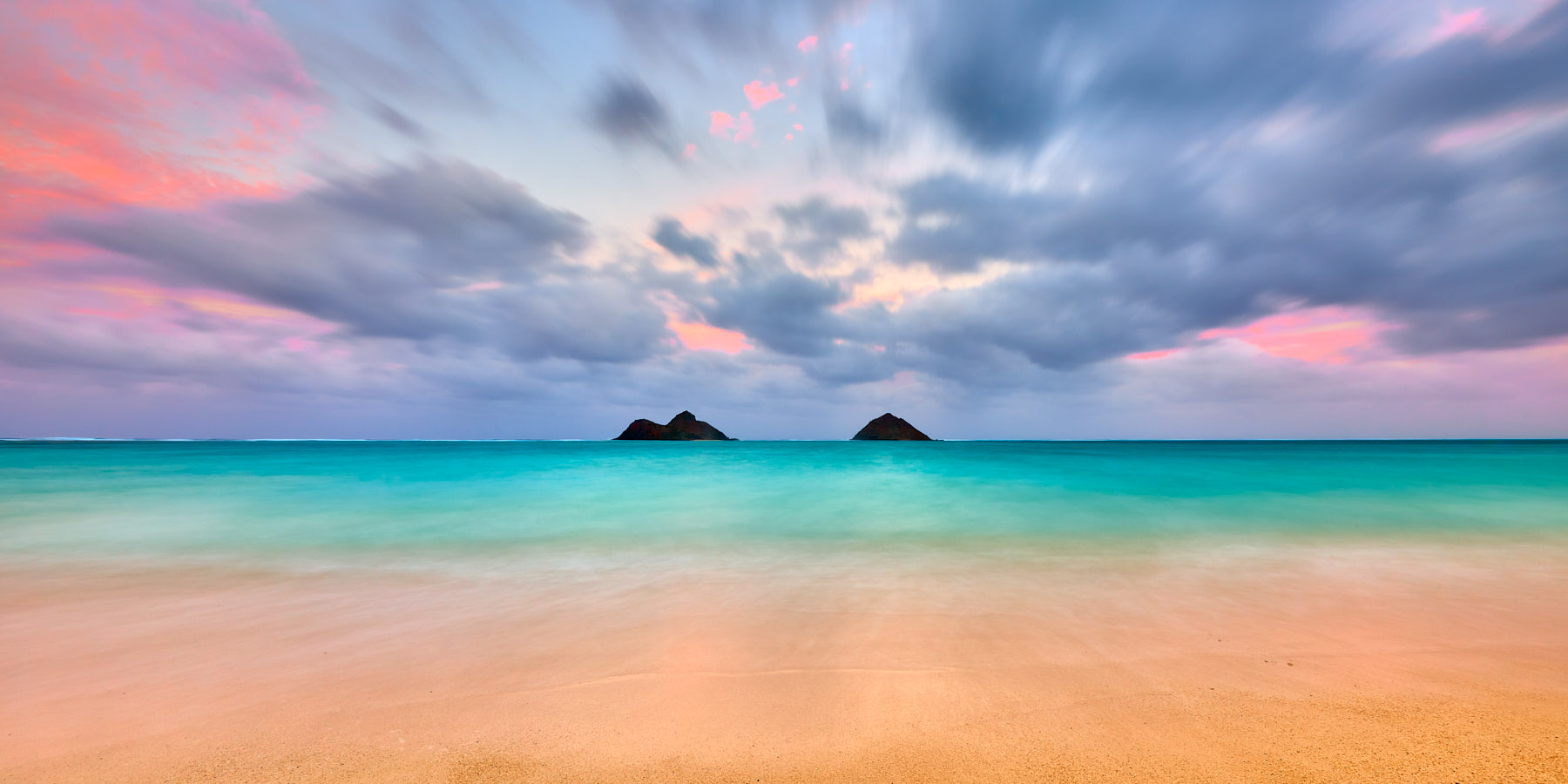 ---
I had immediately bought an entry level Canon DSLR and a few lenses after returning to the mainland. After a little reading and practice, I felt I had a pretty good grasp on what was happening and how to operate this camera. Once you figure out how to use the camera, all of the rest is in your head and learning to express your vision. What it provided was more manual control over the settings and I was off and running, cruising around Arizona and practicing every chance I could photographing desert sunsets, beautiful scenes in Sedona, and of course the Grand Canyon. Within a year, I had progressed to a full frame Canon 5D Mark II which was THE best camera of it's time. A year later, I was back on Kauai armed and dangerous and ready to begin my Hawaii photography journey. This time I was solo and devoted the entire trip to photographing the island.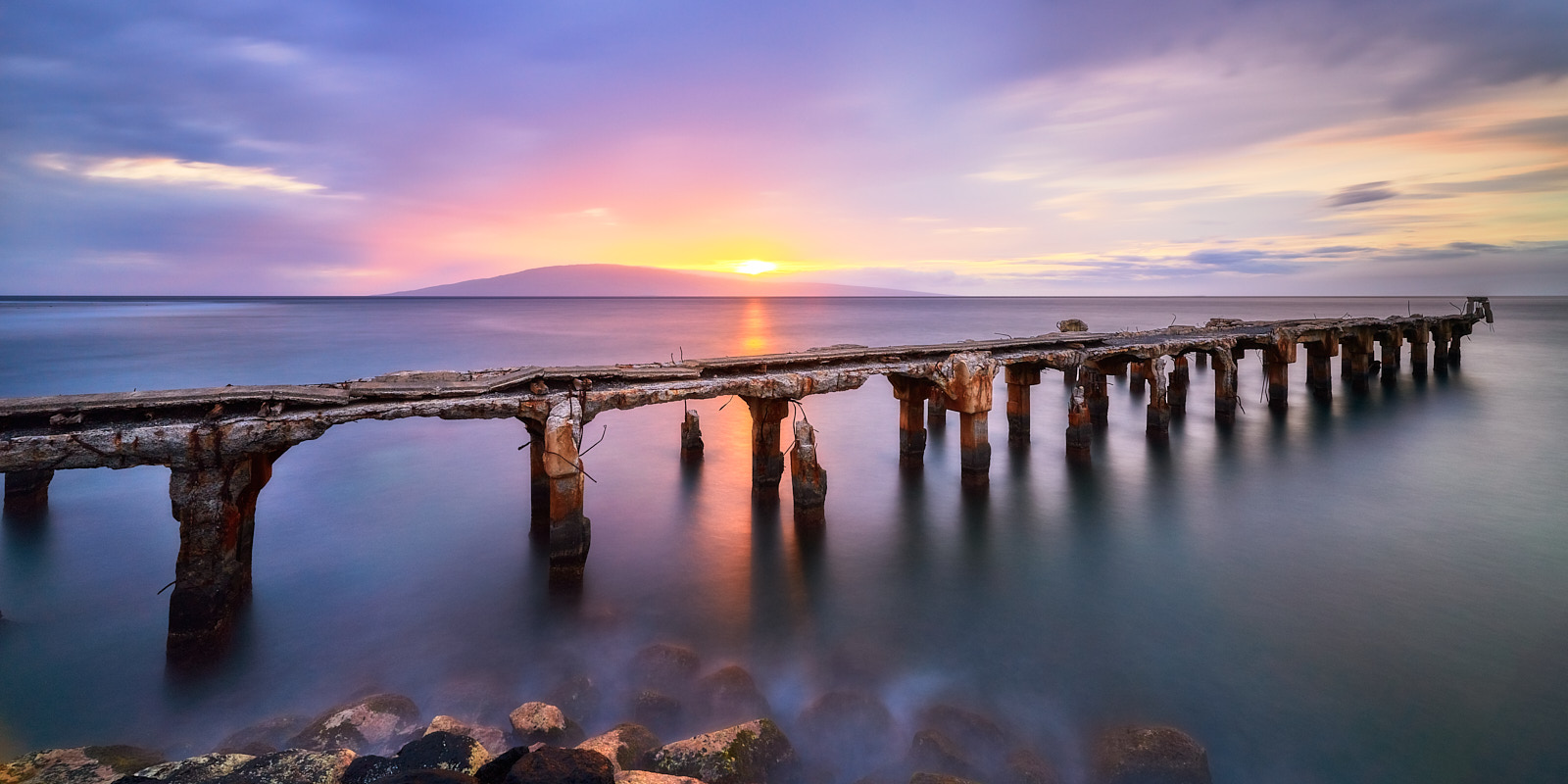 ---
Admittedly, I still had a lot to learn with technique and composition after this latest trip but I was very happy with my images I had created. After returning to the mainland, I just couldn't get Hawaii out of my head and nothing else I seemed to photograph was quite as satisfying to me. Eventually, I realized that Hawaii is where I belong and I was supposed to be there to photograph it's beauty. I made it my goal to get to Hawaii and make it happen and then, it did.....
I got offered a position on the island of Maui and me and my girlfriend (who's now my wife), made the move and we started a new life. My camera was always with me and when I wasn't working, I was out shooting around the island and it truly pained me if I missed an amazing sunset or moment. Getting acquainted to the island life and exploring everything that Maui had to offer, we had found paradise and luckily I had found a woman that embraced my passion for both Hawaii and Photography.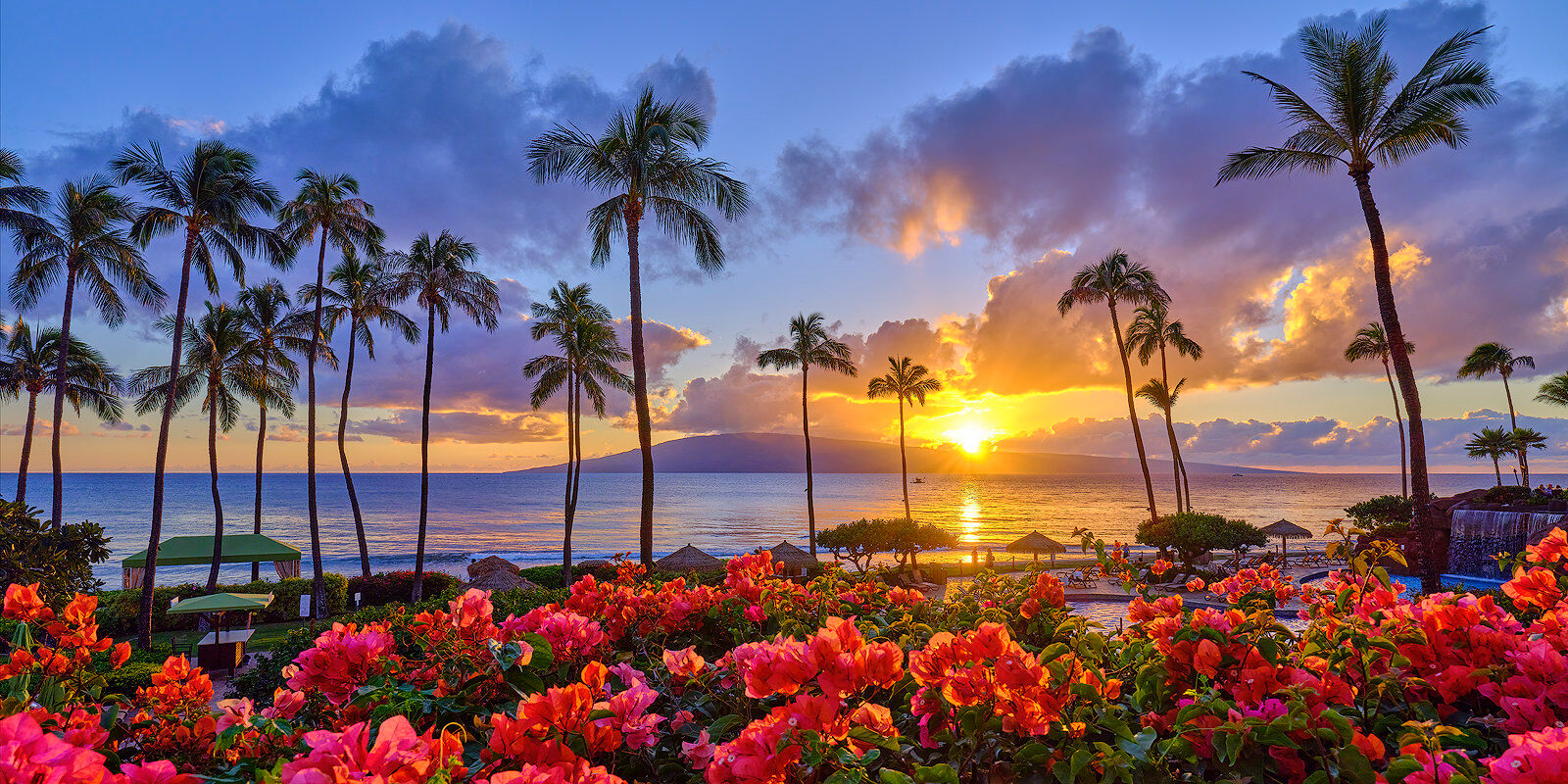 ---
After a couple of years of photographing the islands, one weekend we made a trip over to Lahaina to browse the art galleries on Front Street. After stopping in several amazing spots, we made our way into a small little photography gallery and asked for the manager's contact information. We chatted on the phone for over an hour and she was blown away with my work and thus my gallery career was born as a guest artist. After a successful time as a guest artist and with a little twist of fate pulling my arm, we decided it was time to start my own photography gallery in Lahaina which was always my dream.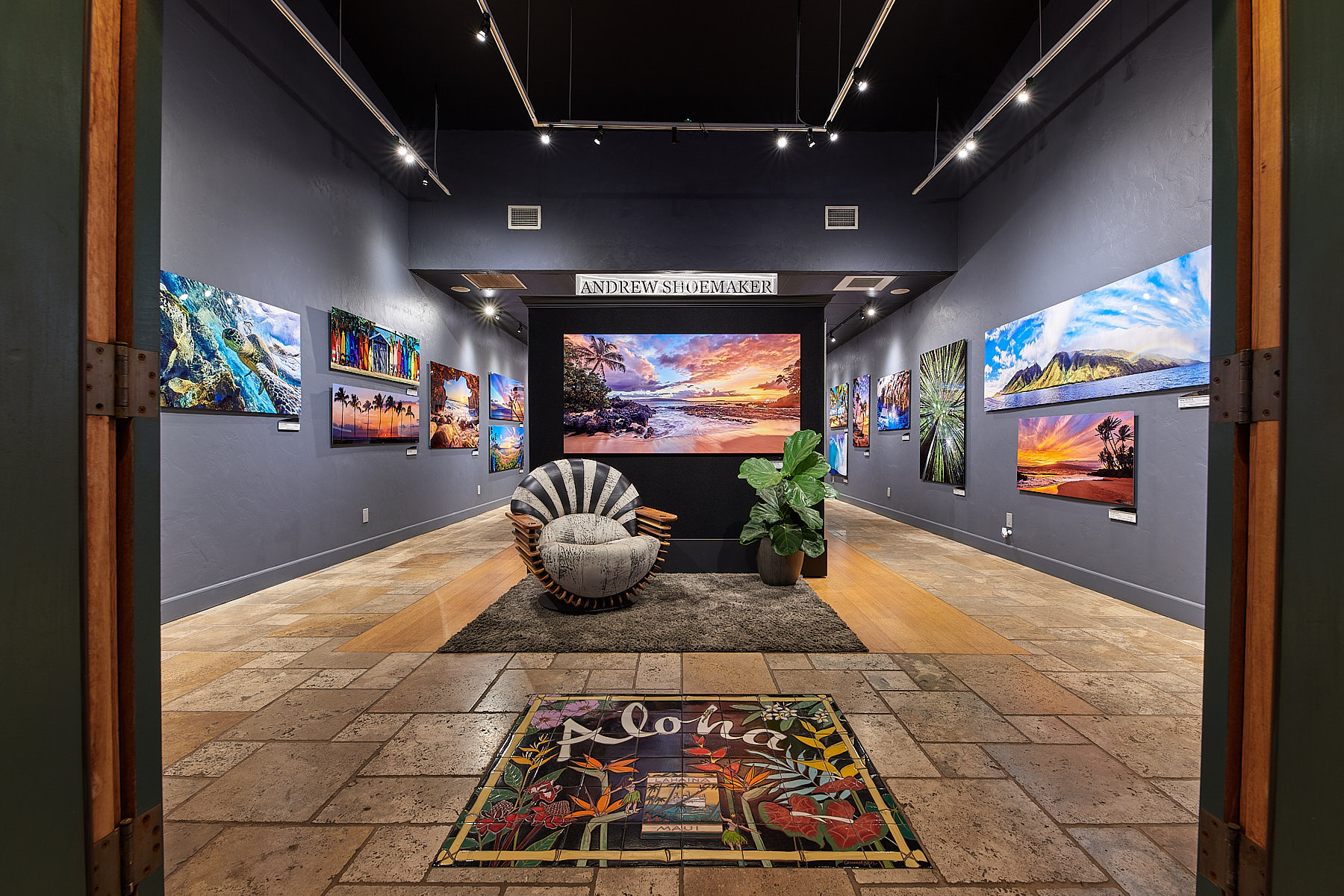 ---
Which brings us to the present 10 years later. The Lahaina gallery has been open now for 3 years and it's been such an amazing experience meeting people and collectors from all over the world. I'm truly blessed to be here doing what I love and the life experiences Hawaii photography has brought us are just truly priceless!
---