I recently took a trip to Antelope Canyon in Arizona with my family as I've never been but have always been intrigued by photos I'd seen. The Fuji GFX 100s sure did not disappoint me with it's insane resolution and incredible dynamic range......
---
What is Antelope Canyon?
Antelope Canyon is a slot canyon located in the American Southwest near Page, Arizona and is a source of tourism for the Navajo Nation. It's made up of two canyons, Upper Antelope Canyon and Lower Antelope Canyon. The formations are formed by millions of years of erosion to the sandstone caused by seasonal monsoon floods. The road to upper Antelope Canyon is gated by the Navajo Nation and entry is restricted to guided tours led by authorized tour guides. If you're planning on visiting both or one of the canyons, a tour guide is needed through the Navajo Nation.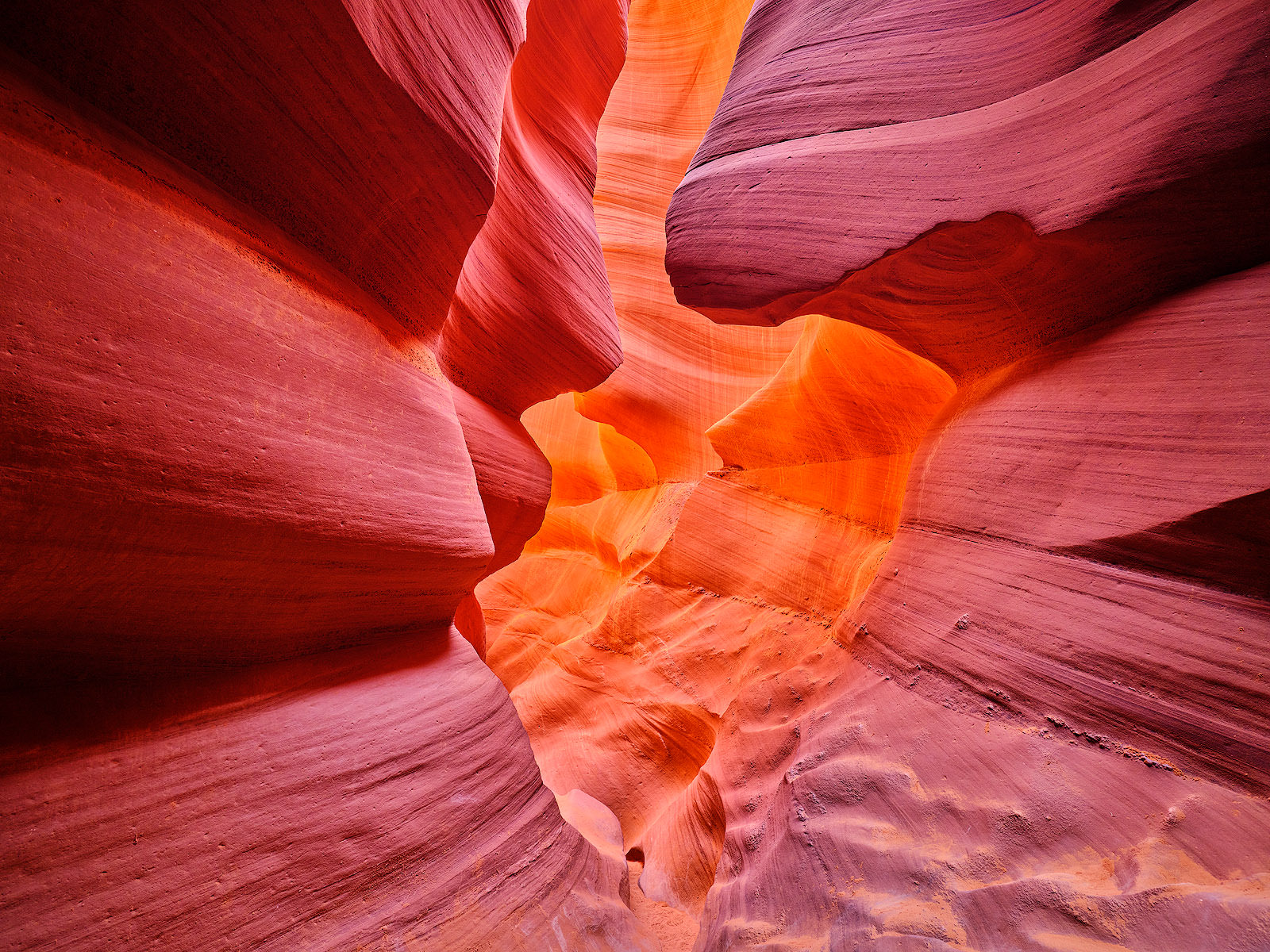 ---
Camera Selection

I actually ended up bringing two cameras with me on this trip as I wasn't sure how the GFX 100s would work in this situation and being as Fuji doesn't currently have an ultra wide zoom lens in the GF lineup(can't wait for the GF 20-35), I opted for the famous GF23mm F/4, my favorite lens. The other camera I brought with me was the Nikon Z7 and the new Nikkor 14-24 2.8 S lens. I couldn't decide which camera would work better and since my wife was coming with me through Lower Antelope canyon, I decided I could bring both and I would switch back and forth thanks to my lovely camera assistant. During other times, I just wore both cameras around my neck but it was the Fuji GFX 100s images that really stood out to me.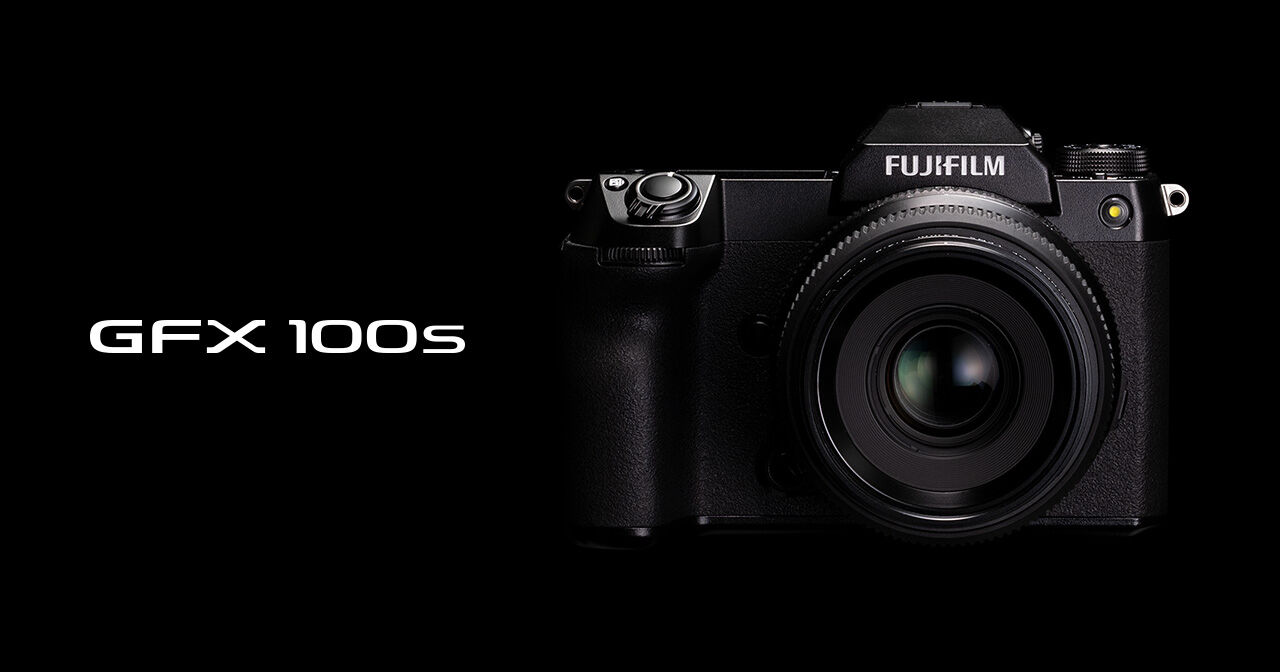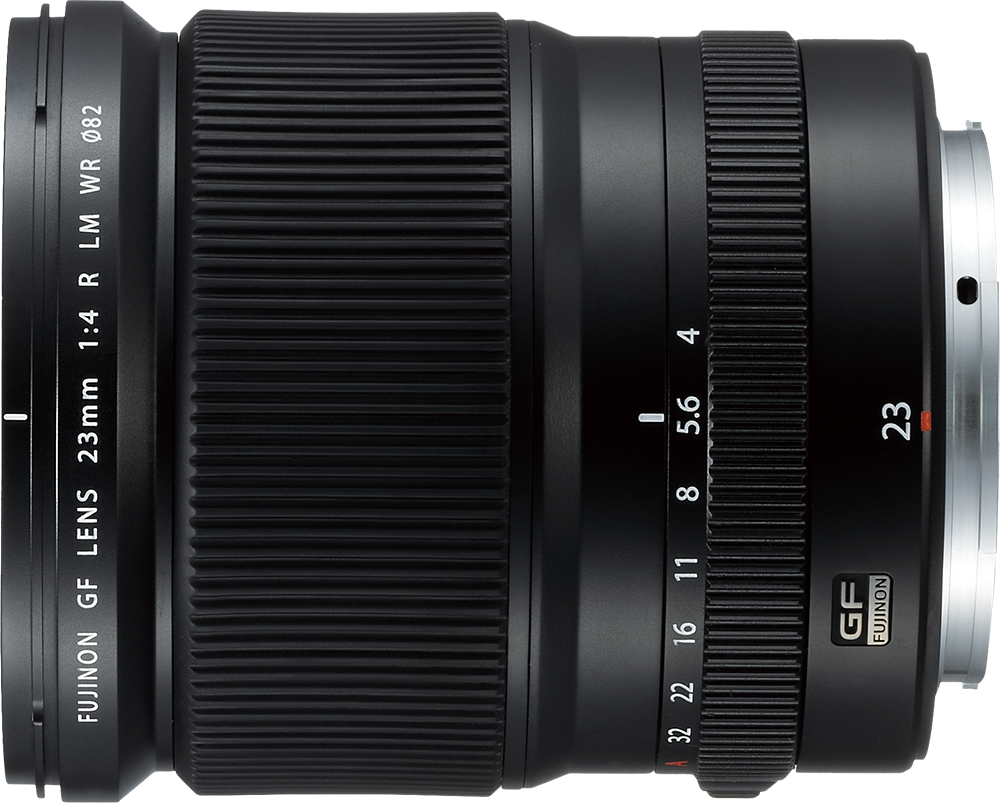 At this time as many of you know, they've banned tripods in both Upper and Lower Antelope Canyons. While a tripod would've been better, I was actually surprised at what I was able to create with the IBIS on the Fuji GFX 100s and I found it superior to the IBIS Nikon Z7. I was able to comfortably handhold shots at 1/15 second on the Fuji and has excellent results at 1/8 second also for a couple of shots. Handholding a 102mp camera with tack sharp results at those shutter speeds is certainly impressive and a game changer! In some ways, not having a tripod may have opened up a few more compositions that I may not have seen otherwise. The biggest difference I was finding was the dynamic range and color transitions. Shooting in 16 bit RAW, the Fuji GFX 100s files just had better highlight and shadow recovery and you need all of it in there. Not to mention 102mp vs 45mp! Then on top of it, there are those just beautiful Fuji colors that we've all learned to love. The canyons easily have over 10 stops difference between the top and bottom and if you're going to include the sky as well, you're going to need every ounce of dynamic range.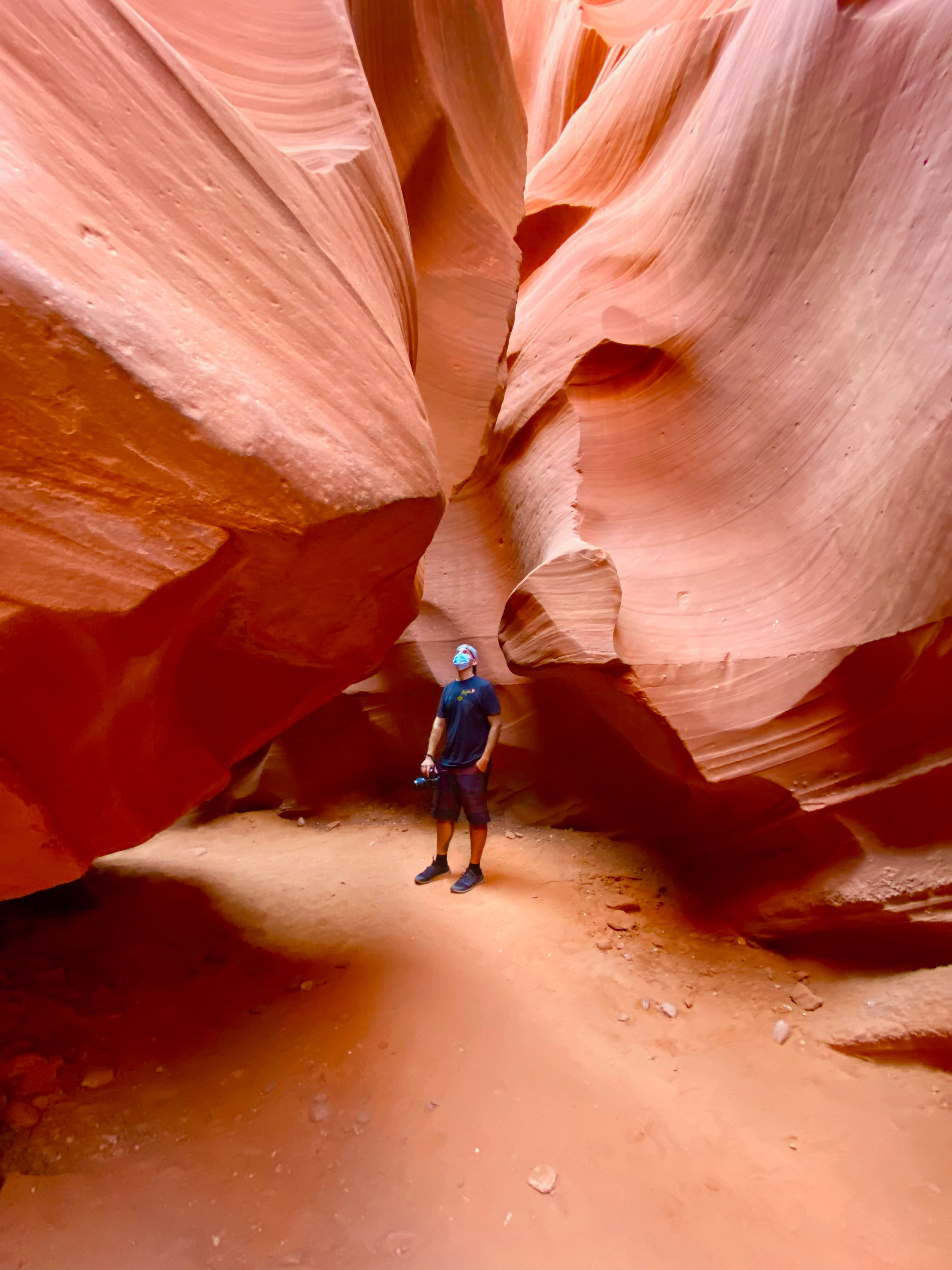 ---
Photographing Lower Antelope Canyon

Lower Antelope Canyon is located within the Navajo Nation near Page, Arizona and has just recently resumed tours since the pandemic. As of writing this, tours were limited to 50% capacity, masks are required at all times, and the groups are more spaced out. This is actually a great time to photograph it as there's less people and I found I had a minute or two where I could shoot before the next group would come through.
There are currently two tour companies for Lower Antelope Canyon:
Dixie's Lower Antelope Canyon Tours - Indian, Route 222, Page, AZ 86040 (928) 640-1761
Ken's Tours Lower Antelope Canyon - Indian Rte 222, Page, AZ 86040 (928) 645-6997
Lower Antelope Canyon changes dramatically throughout the day with the light so I took two different tours in the morning and afternoon to experience different light and was so glad that I did! Some spots that were just orange earlier in the day turned into a beautiful palette of purples and pinks, reds and oranges later in the day. I found my first trip through, I was just in awe of the formations and was like a kid in a candy store. The next tour, I was able to focus a bit more as I knew what to expect.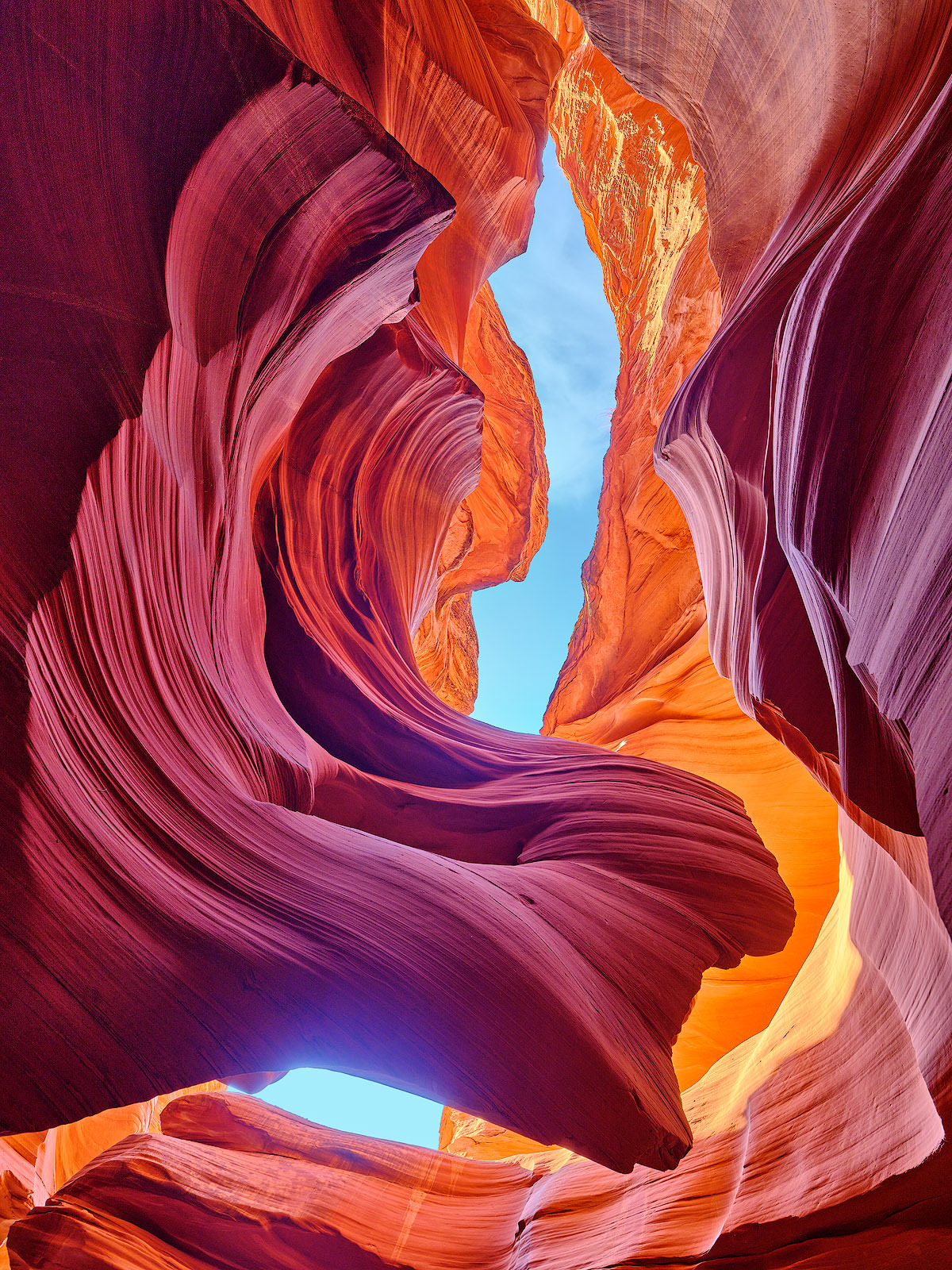 ---
Photographing Upper Antelope Canyon

Upper Antelope Canyon is very close to Lower Antelope Canyon and was very different. Basically Lower Antelope Canyon is shaped more like a "V" where the bottom is narrow and Upper Antelope Canyon is shaped more like an "A" where the top is narrow and bottom is much wider. It sure seemed like it was much darker than lower Antelope Canyon because of this.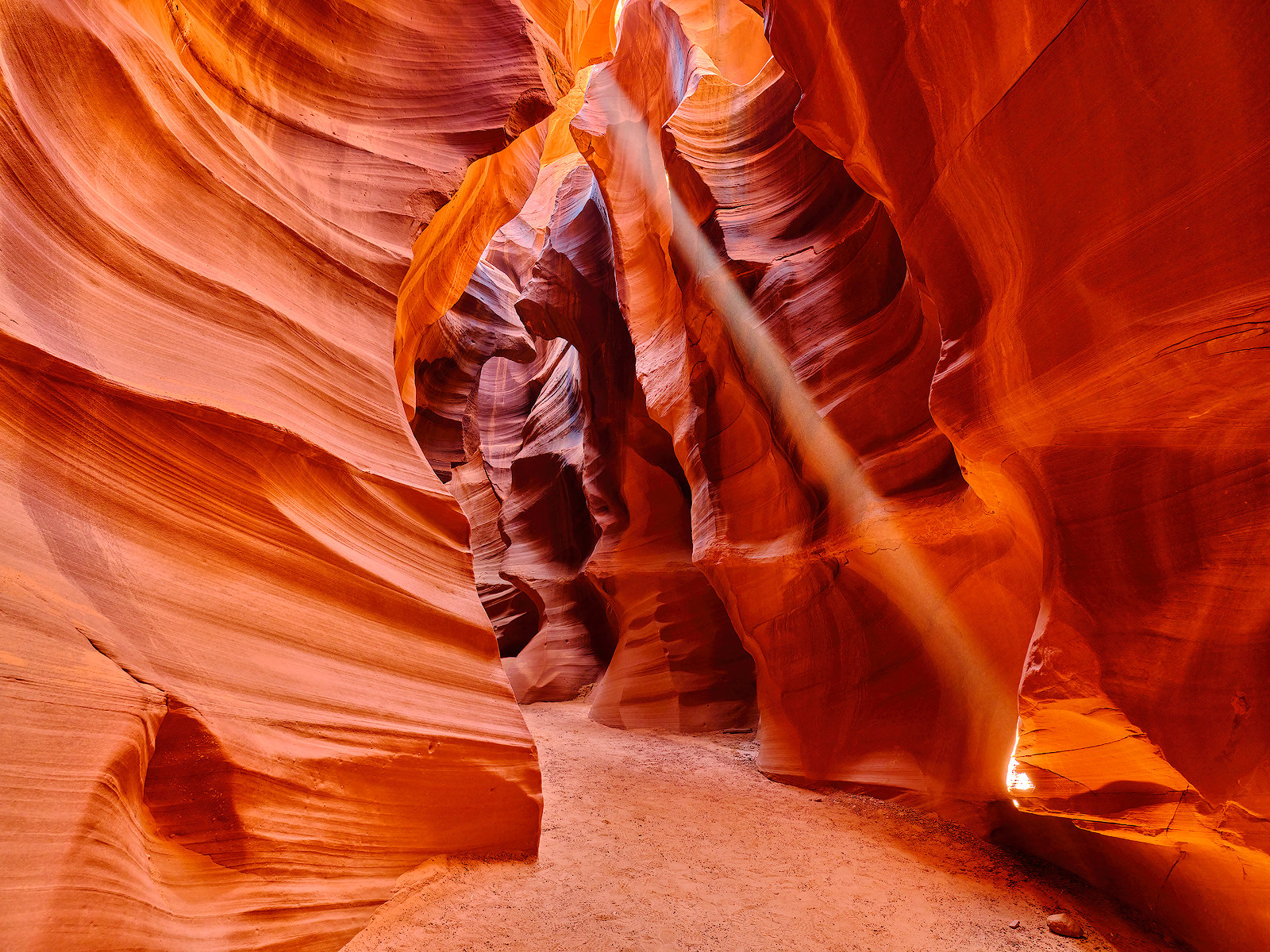 Right now, there are four companies I found that do Upper Antelope Canyon tours :
Antelope Canyon Tours Inc. - 22 South Lake Powell Boulevard Page, AZ (855) 574-9102
Adventurous Antelope Canyon Tours - Highway 98 Road & Milepost 302, Page, AZ 86040 (928) 380-1874
Antelope Slot Canyon Tours - 55 South Lake Powell Blvd Page, AZ 86040 (928) 645-5594
Antelope Canyon Navajo Tours - Highway 98, Milepost 300, Page, AZ 86040 (928) 310-9458
---
Beam Me Up

As if the slot canyons aren't amazing enough, if you can time it right, light beams can come into the canyons! Upper Antelope Canyon is more well known for the light beams and my guide made sure to get me in there during prime time. The canyon itself is other worldly and then you add these beams of light, and it's like another force is at play here. Do your research as to the timing of this as it will change throughout the year.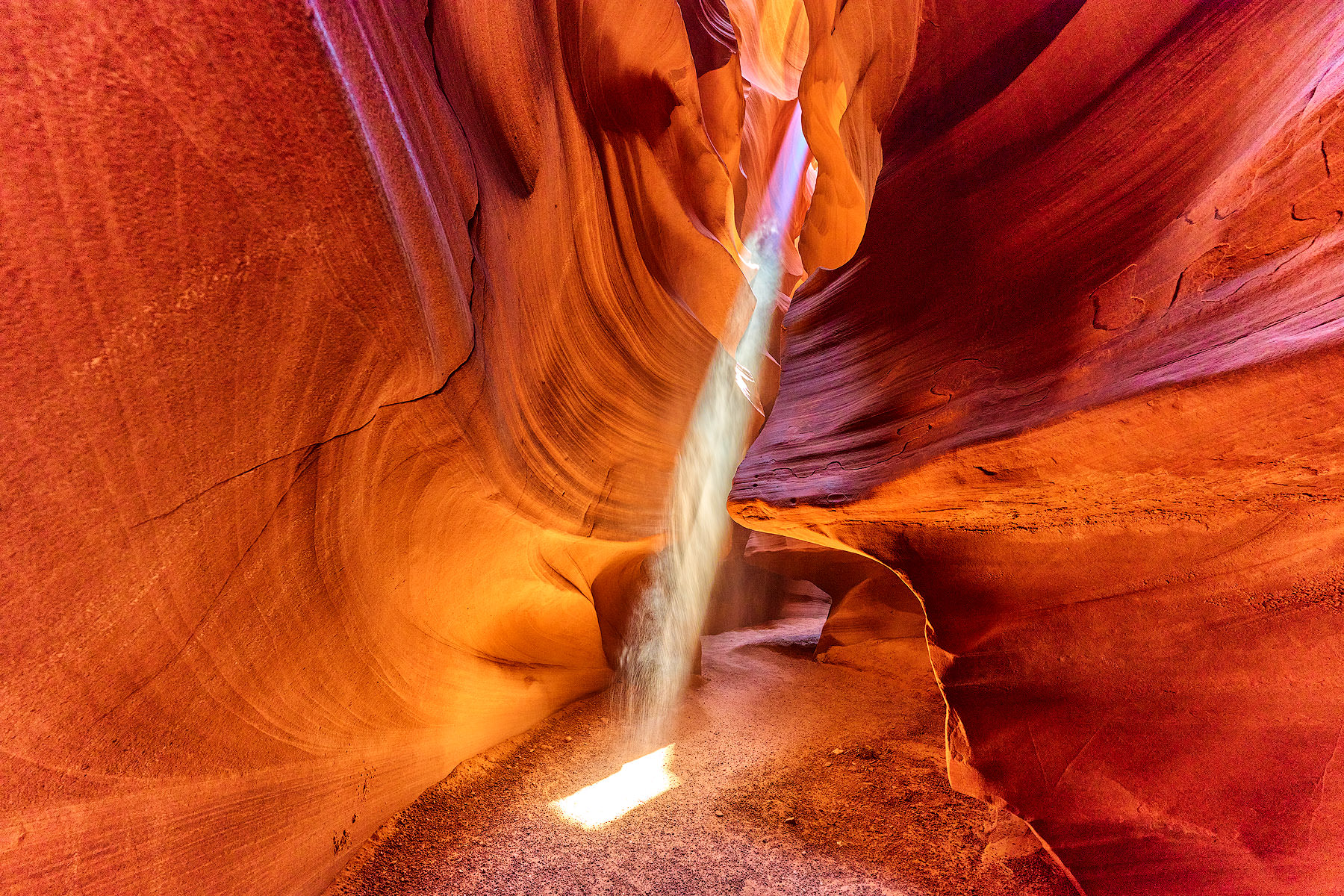 ---
Traveling to Page, Arizona

If this is a place that you'd like to check out, you'll want to stay in the city of Page, Arizona. Page has everything you'd need there and is where all of the hotels and lodging will be located. Also Lake Powell is right there and you can also photograph Horseshoe Bend. Page was about a 4.5 hour drive from Phoenix, Arizona.
Browse the Arizona Photography Gallery