Why is Antelope Canyon Photography so amazing? Well, having just seen a few pictures before, I really didn't anticipate the sense of scale, variety, and beauty of these amazing slot canyons in Arizona......
---
In Awe of Mother Nature
This was my first time venturing into the Arizona slot canyons and wow was I amazed! The sandstone walls change colors throughout the day depending on the lighting conditions and as a photographer, this is just plain paradise! Every time you walk through, different lighting draws your eye to other areas. These canyons are formed by millions of years of water and wind erosion from the flash floods of the Arizona monsoon season on the sandstone. It's really hard to believe it forms this way, but mother nature is the sculptor of this epic masterpiece. Upper and Lower Antelope Canyons are on Navajo land in northern Arizona. I needed a Navajo guide to visit these areas which was awesome.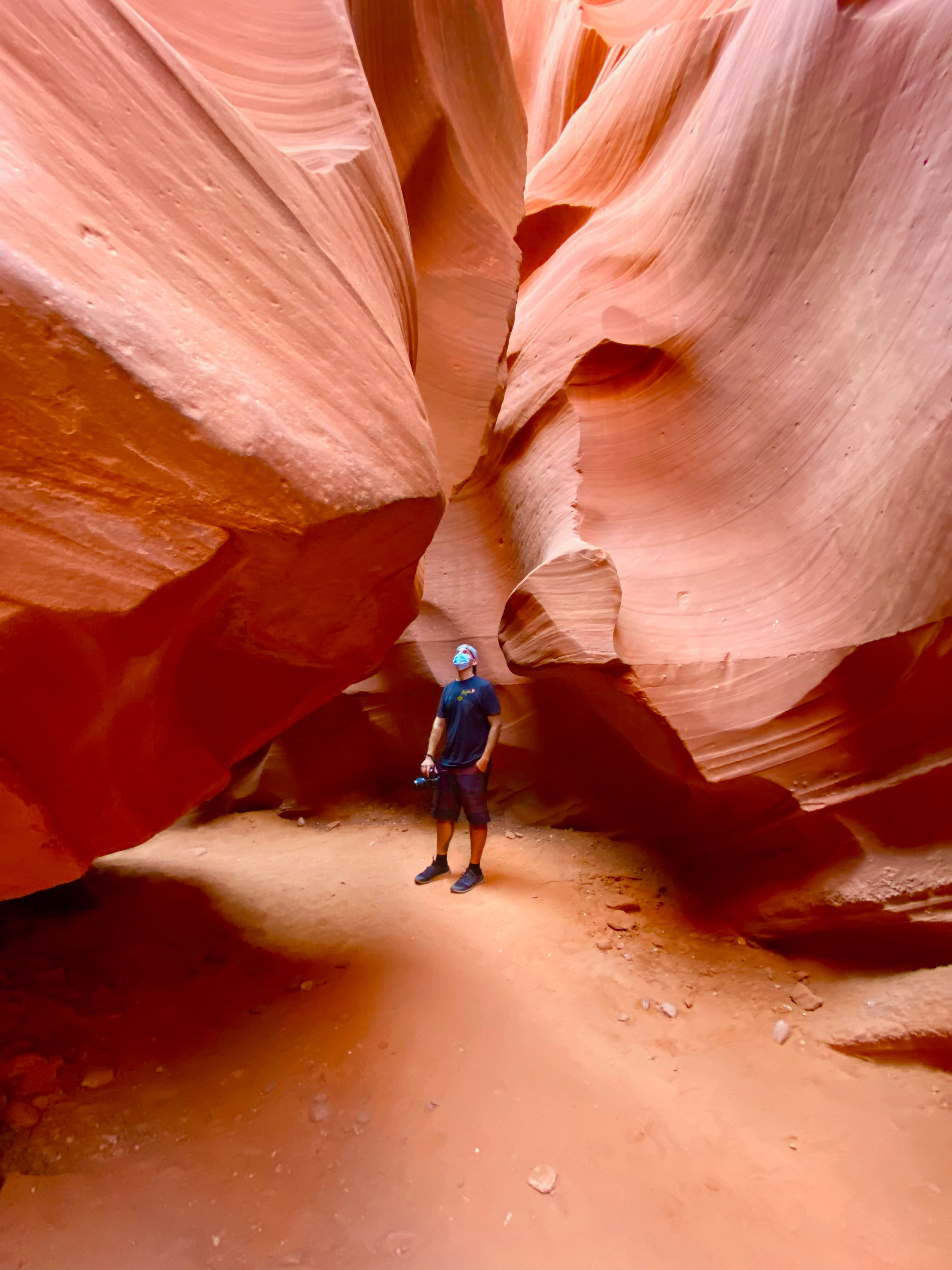 ---
Photographing the Canyons
At the moment, there are no tripods allowed in either upper or lower Antelope Canyons. Luckily with the latest modern mirrorless cameras you are able to pull off shots that wouldn't be possible without a tripod now. I couldn't decide which camera would work best in there between my Fuji GFX 100s and Nikon Z7 so I decided just to bring both! My wife was my lovely camera assistant helping me switch between camera bodies easily. Your mind can truly wander in here finding amazing images everywhere.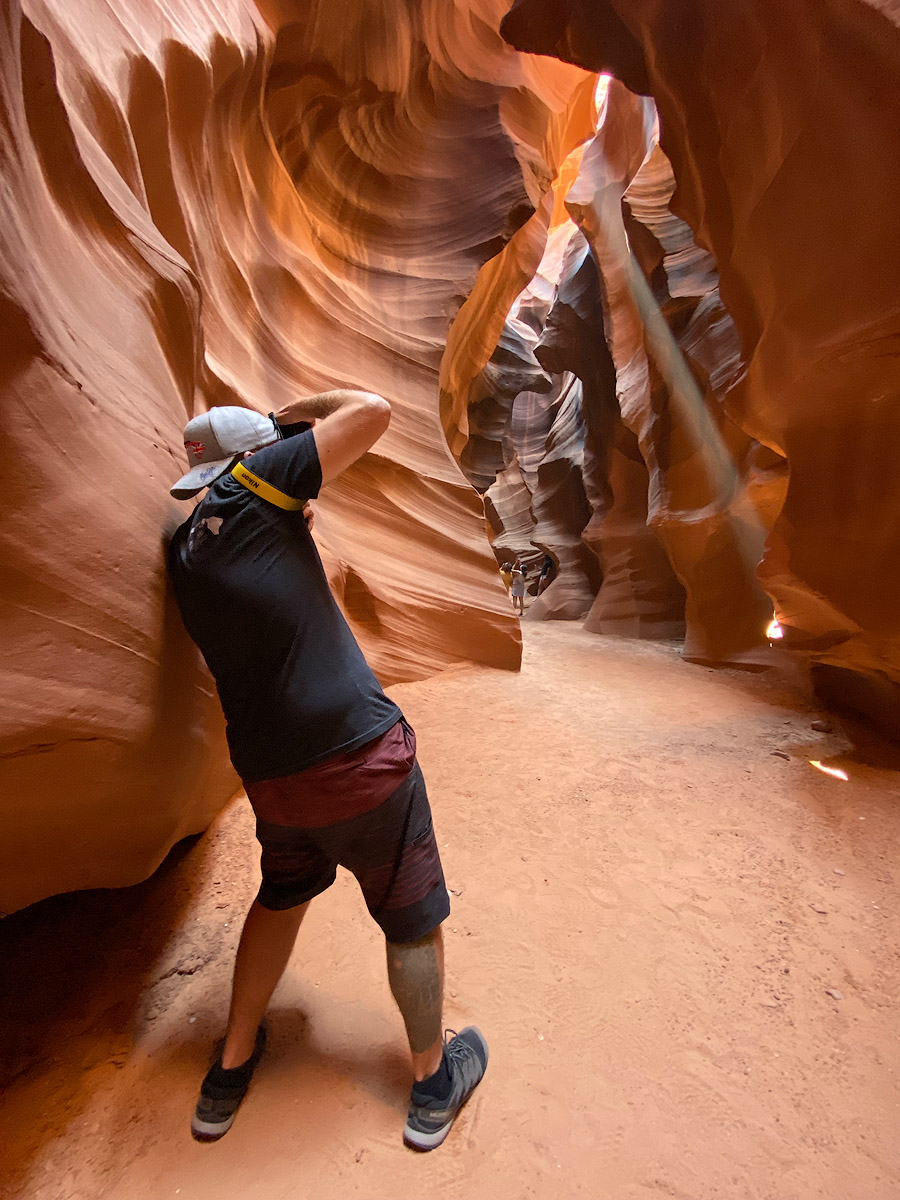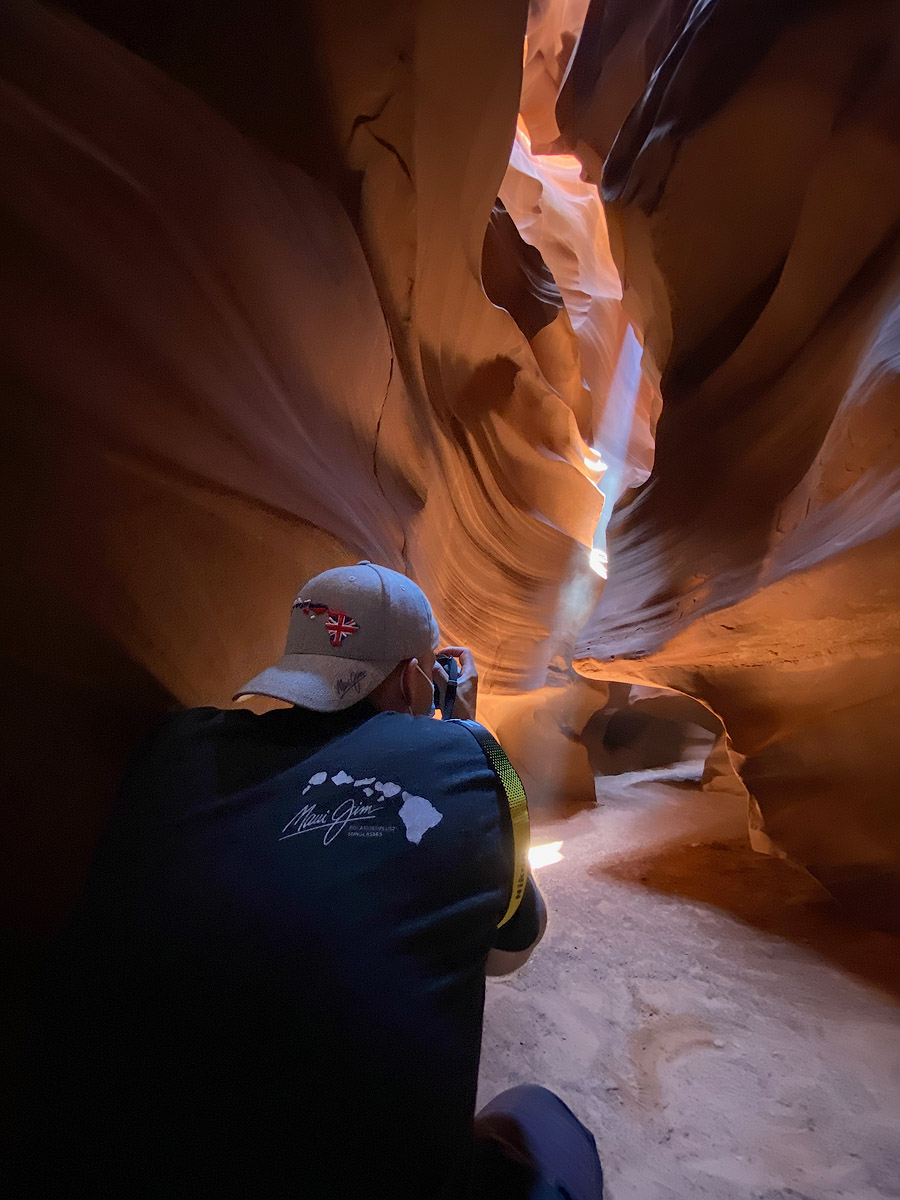 Beam Me Up
As if the slot canyons aren't amazing enough, if you can time it right, light beams can come into the canyons! Upper Antelope Canyon is more well known for the light beams and my Navajo guide made sure to get me in there during prime time. The canyon itself is other worldly and then you add these beams of light, and it's like another force is at play here.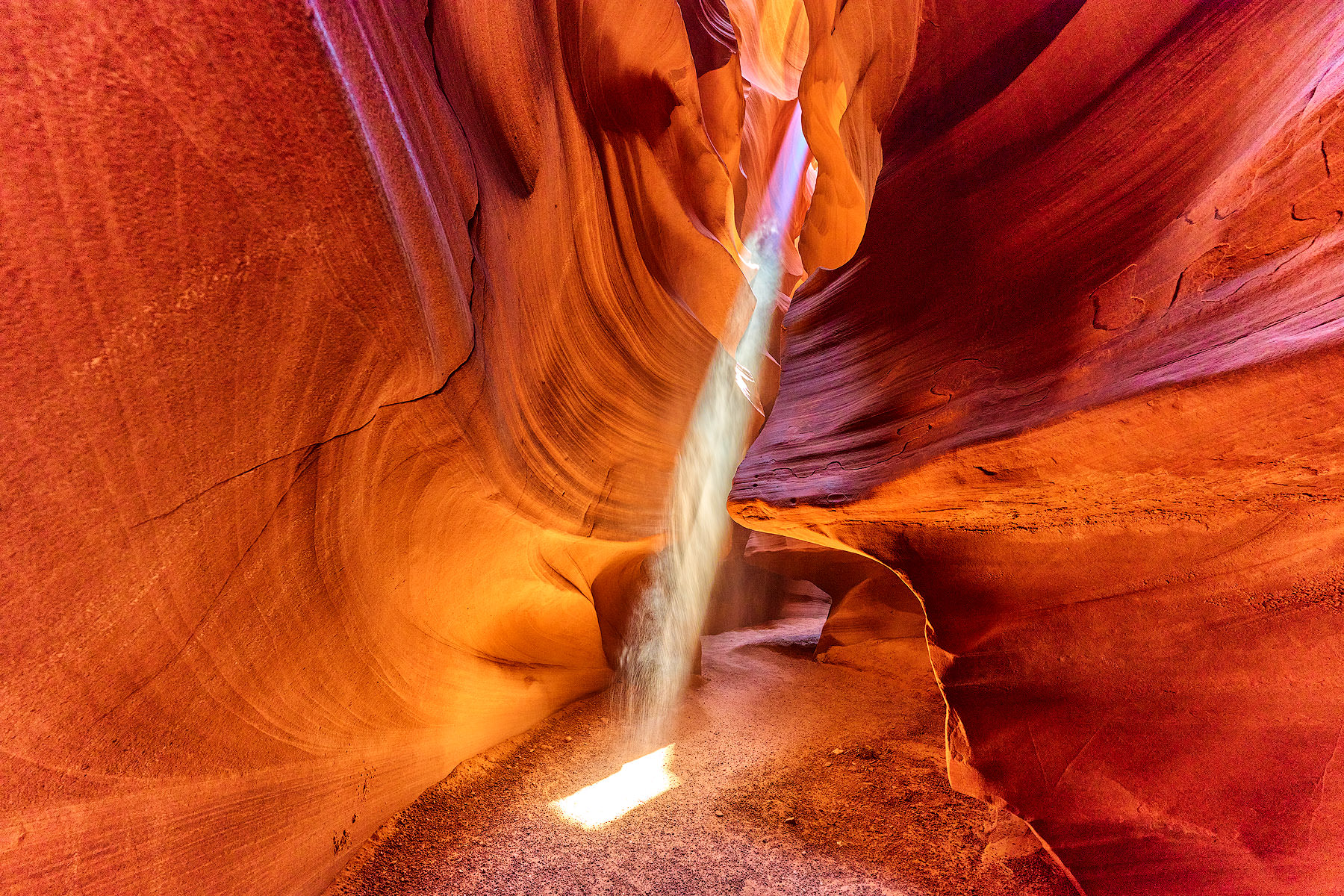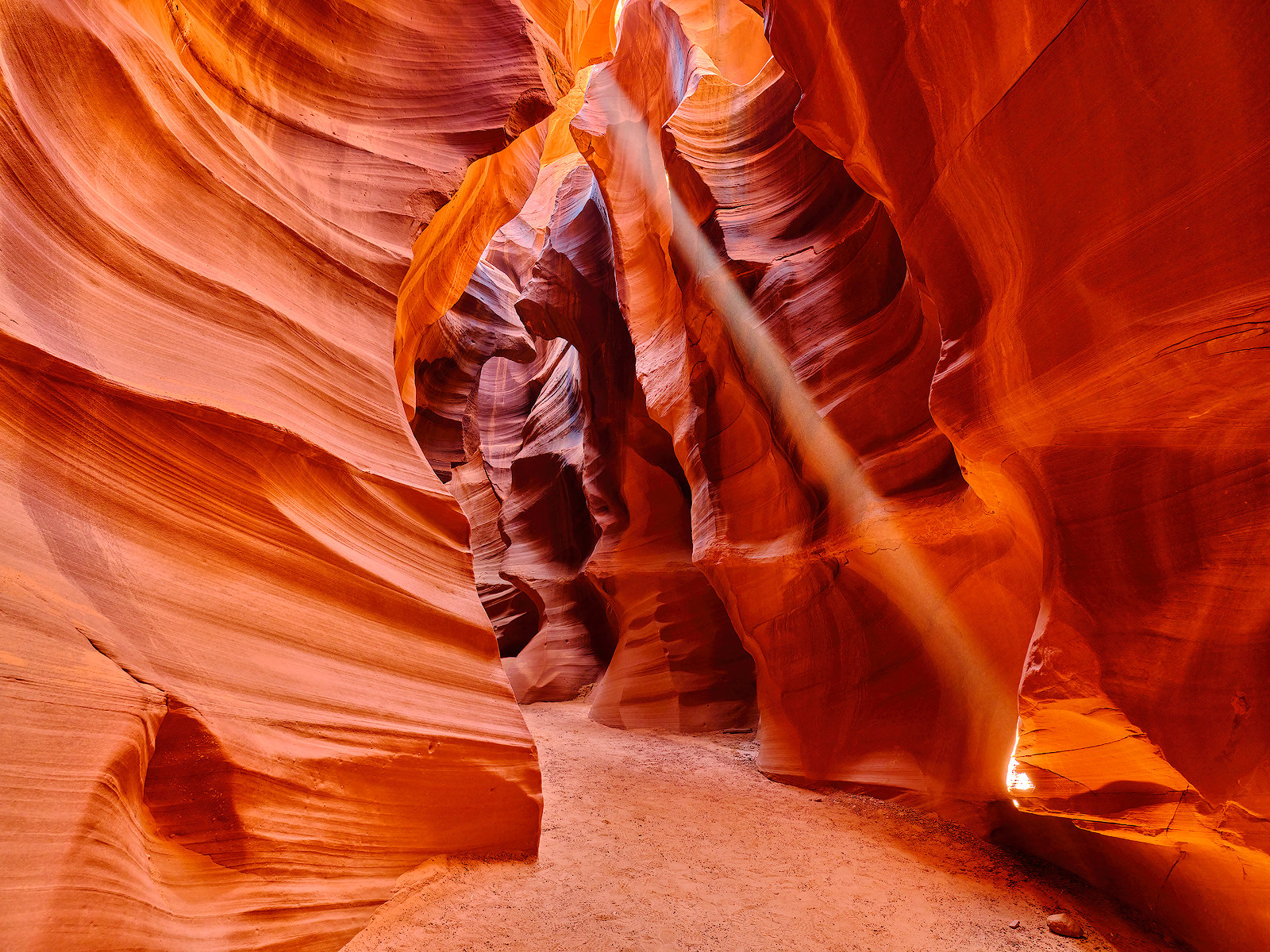 ---
Inspiration
For someone that mostly photographs the Hawaiian Islands, this was a welcome treat and unique challenge to me. After being locked down in Hawaii for so long with covid restrictions, a change in scenery was very refreshing for the soul. Some images in here would be considered abstract photography and some would be considered landscape. The variety is just endless.........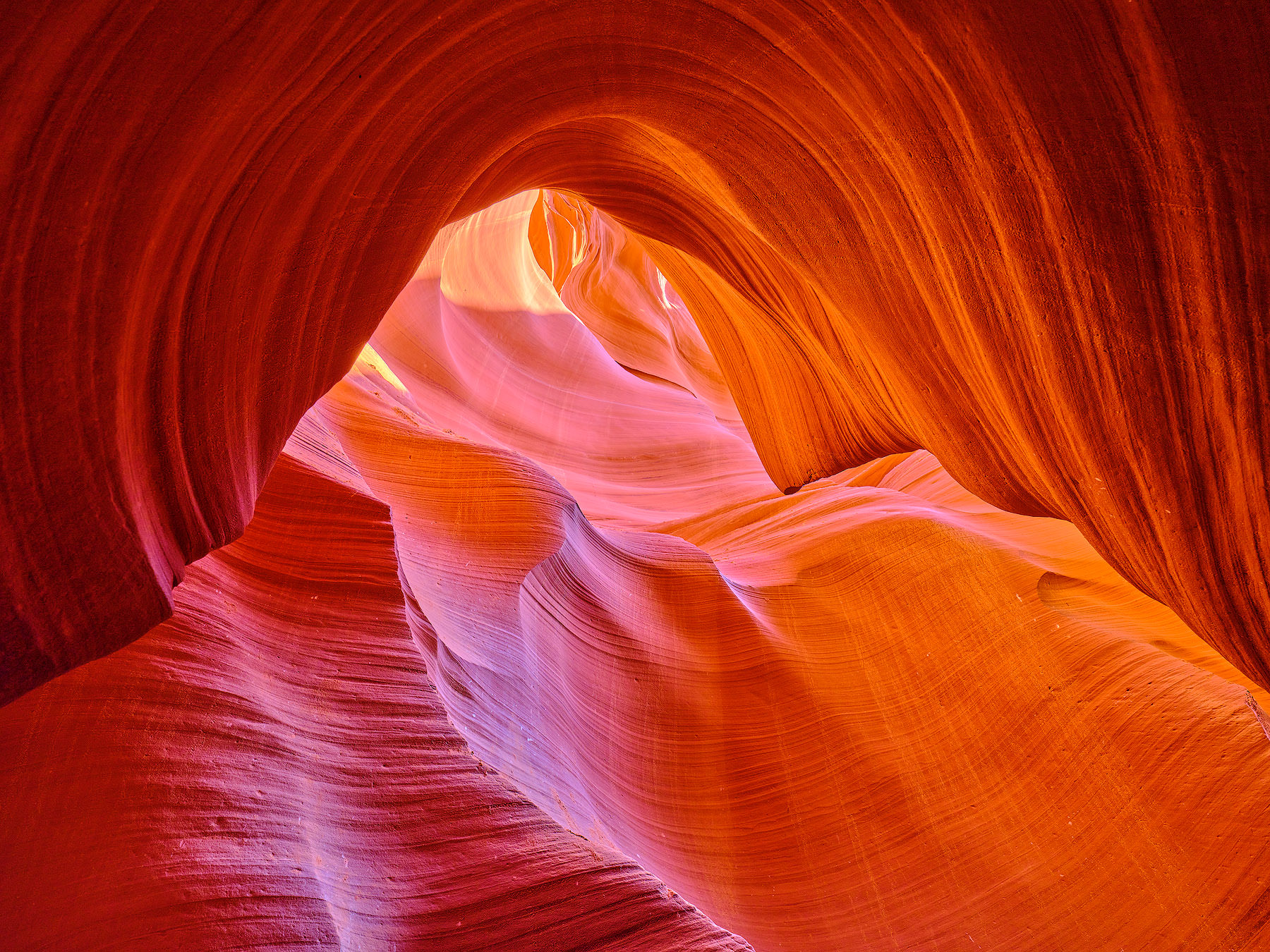 ---
The Art of Antelope Canyon
Many unique patterns and photos can be found in here and what I like is everyone's images are going to look so different. I'm glad that I did multiple trips through the canyons as the lighting changed so much and I was able to settle down more and think about the shot rather than just being blown away by the beauty of the canyon itself. The image below was not possible with the lighting the first time I went through the canyon. However the second time, it was absolutely magic! The contrast and transitions between the hot and cold tones here are really something that I've never seen before.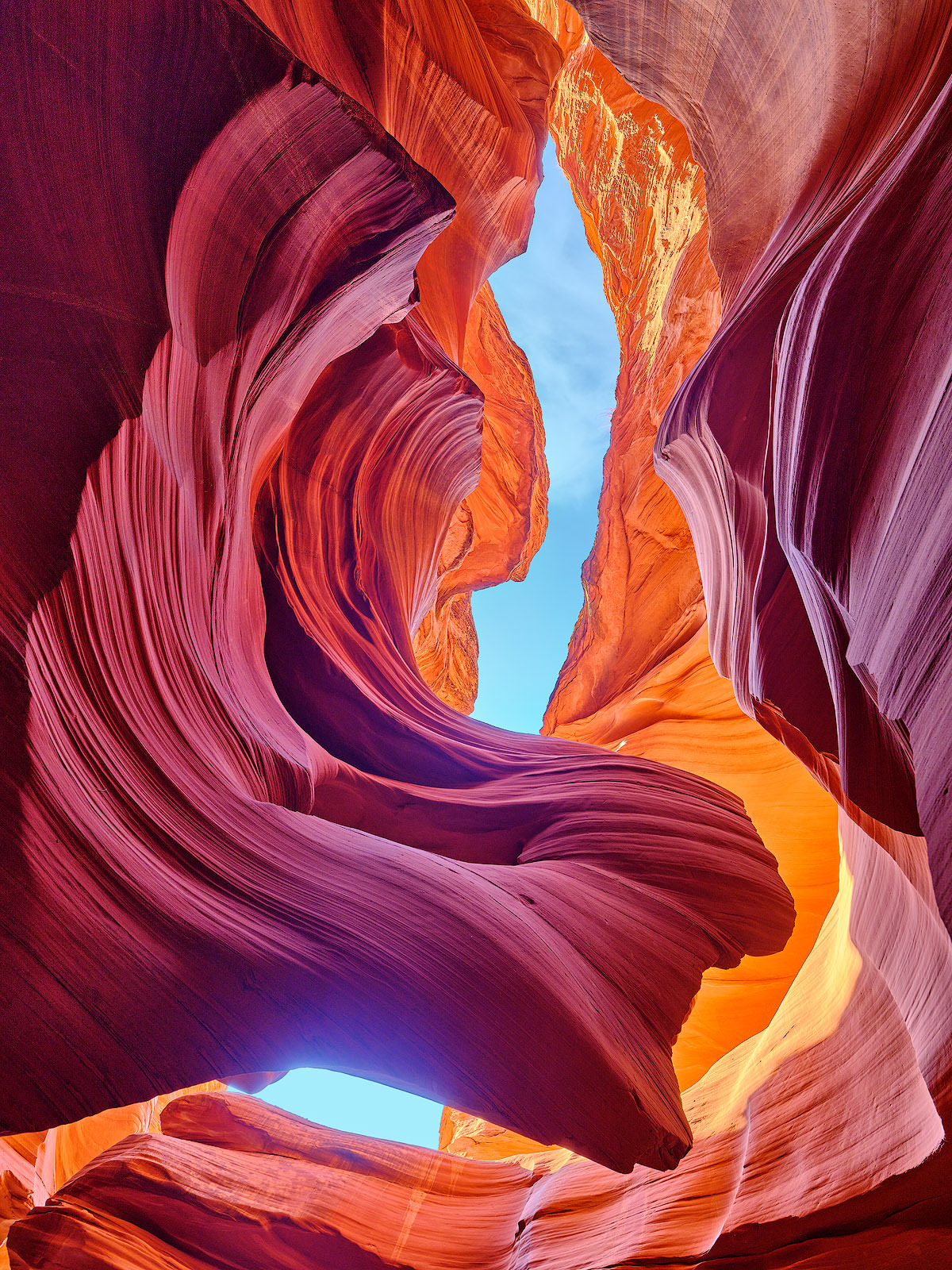 There are so many unique perspectives and compositions to find and so many leave the imagination to the viewer. There are also many other slot canyons in the area that you can visit and also enjoy. I visited a few others and really liked how there was no one else around.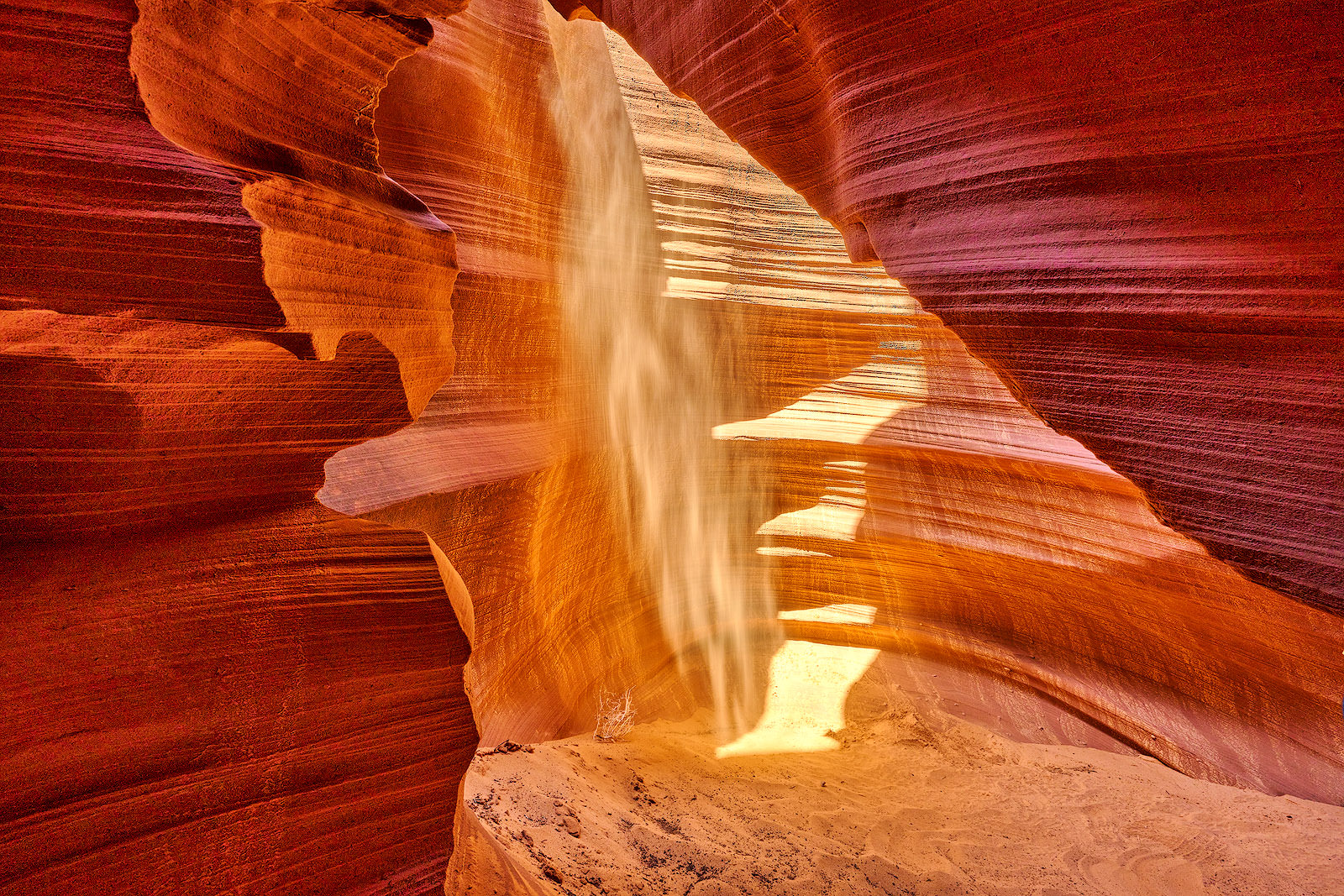 ---
Visiting Antelope Canyon

Feeling like you want to see Antelope Canyon for yourself now? I don't blame you as I think everyone should experience this wonderful gift from mother nature. Both Upper and Lower Antelope Canyons are located outside of Page, Arizona. Page itself is a small charming town but everything you need is right there. As far as tours through the canyons, there are a few companies you can go with......
Lower Antelope Canyon
Dixie's Lower Antelope Canyon Tours - Indn, Route 222, Page, AZ 86040 (928) 640-1761
Ken's Tours Lower Antelope Canyon - Indian Rte 222, Page, AZ 86040 (928) 645-6997
Upper Antelope Canyon
Antelope Canyon Tours Inc. - 22 South Lake Powell Boulevard Page, AZ (855) 574-9102
Adventurous Antelope Canyon Tours - Highway 98 Road & Milepost 302, Page, AZ 86040 (928) 380-1874
Antelope Slot Canyon Tours - 55 South Lake Powell Blvd Page, AZ 86040 (928) 645-5594
Antelope Canyon Navajo Tours - Highway 98, Milepost 300, Page, AZ 86040 (928) 310-9458