Maui is well-known for its beautiful beaches and incredible scenery. But for those who enjoy astronomy, the Maui stargazing cannot be beat.
While all of Hawaii is well known for having some of the best conditions for stargazing in the world, Maui in particular is where you can get the best views and ideal opportunities for taking night sky photos.
If you are planning a visit to Maui and would like to experience the best possible stargazing, please keep reading for five helpful tips. Of course, these are also great for locals who are hoping to check out the stars and planets, or try their hand at night sky photography.
Tip #1: Timing is Key
While stargazing in Maui is pretty impressive all year round, there are times of the year, as well as specific hours of the night, when it's at its best.

In general, the summer and winter months are the best for stargazing in Maui—this is when skies are the clearest and you can see the most stars and planets.

More specifically, if you are interested in seeing the meteor showers, they are the most active in the summer. For instance, the Perseids meteor shower can be seen from around July 17 to August 24.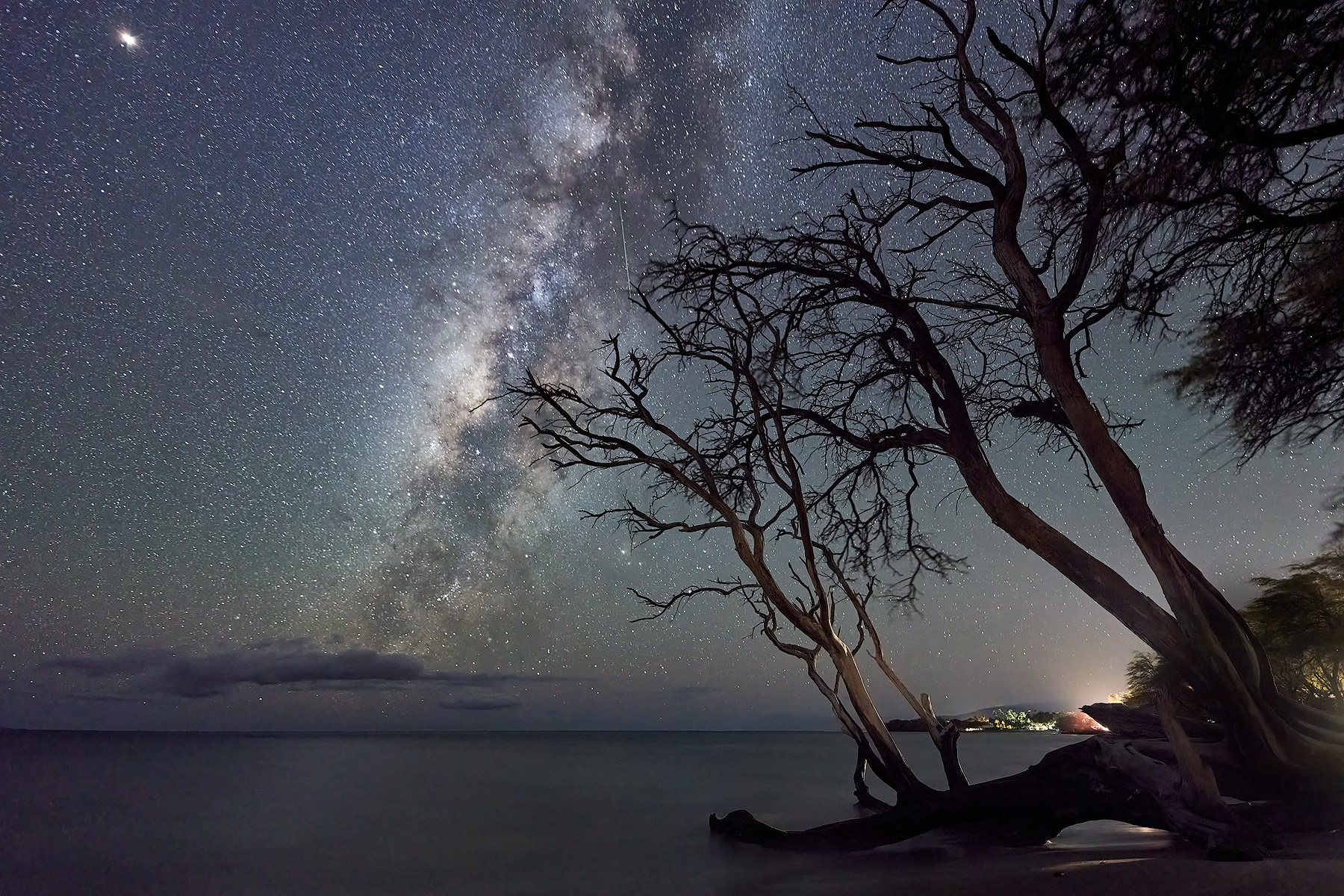 If your Maui stargazing bucket list includes seeing the Milky Way, book your trip from April to August. This is when the Milky Way is most visible from Maui for 4-plus hours every night. As it notes on the AstroRover website, the Milky Way Galactic Center is visible in April starting at 11:20 p.m., in May at 9:22 p.m., and in June and July starting at 8:32 p.m.
If at all possible, try to schedule your Maui stargazing adventure at times when the moon will not be full; this will help to enhance the visibility of the stars and other celestial objects. Also, keep an eye on the weather forecast for when you are here. If clouds are coming in around 11 p.m., try to start stargazing earlier in the evening.
Tip #2: Find the Ideal Location
To have the best Maui stargazing experience possible, you'll want to find the darkest areas on the island. Places near resorts and neighborhoods will tend to have what is known as light pollution, so if possible try to get to areas away from businesses and homes.
In addition, higher elevations will provide extra clarity for your stargazing experience. One of the best Maui stargazing locations is the summit of Haleakalā National Park. Other recommended locations are Kalahaku Overlook, Lipoa Point, and Honomanu Bay.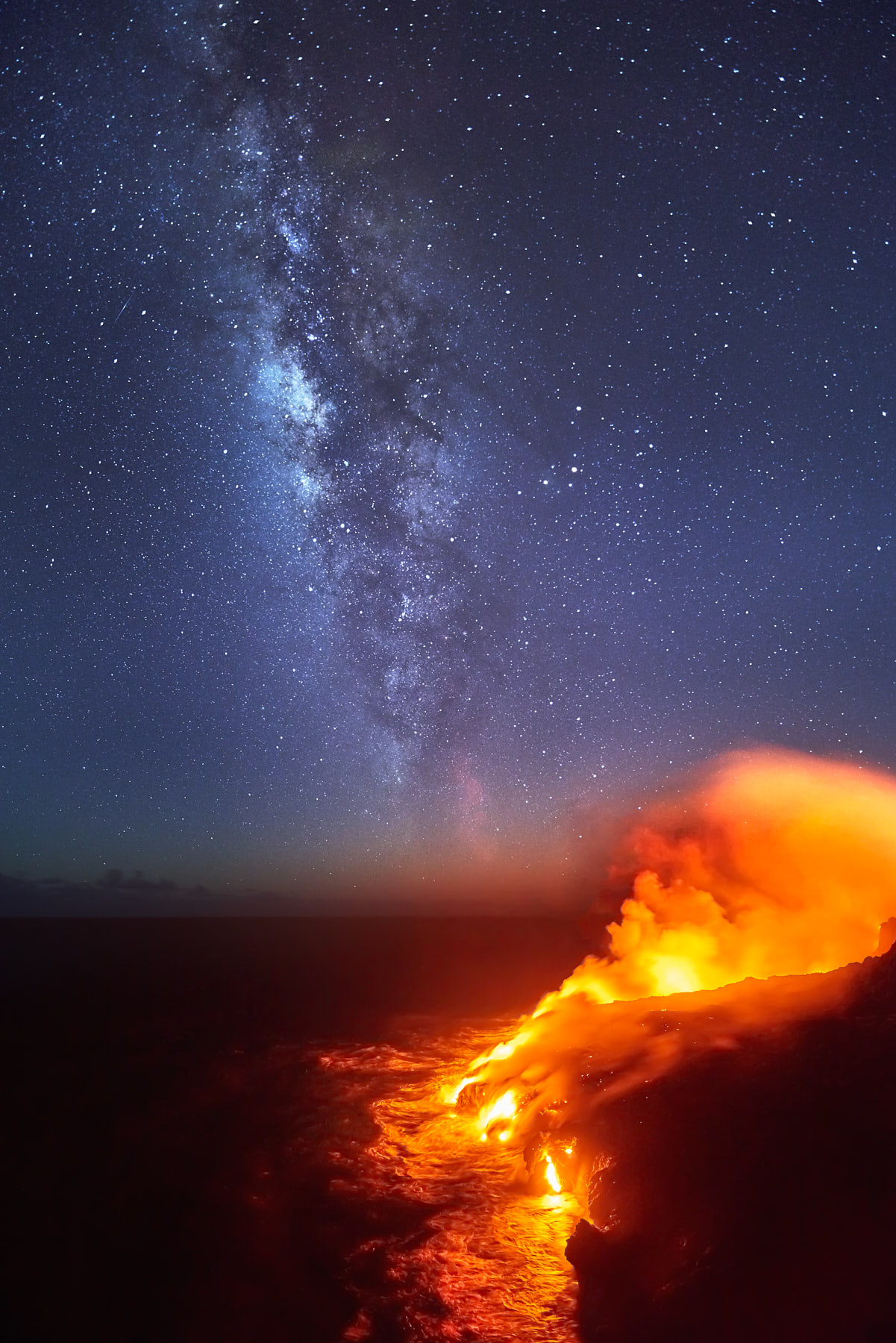 Tip #3: Come Prepared
You may be perfectly comfortable in a t-shirt, shorts and sandals during the warm days on Maui, but at night our temperatures can drop to the point where you'll want to dress more warmly. To make your Maui stargazing experience pleasant and not chilly, dress in, or bring along extra layers including a sweatshirt and long pants.
Also, pack blankets or chairs, and if you have them, binoculars and/or a telescope. If you plan to head off the beaten track at any point during the evening, be sure to pack a flashlight and wear sturdy shoes. A few snacks and some beverages like water, coffee and/or cocoa are also great additions to your Maui stargazing.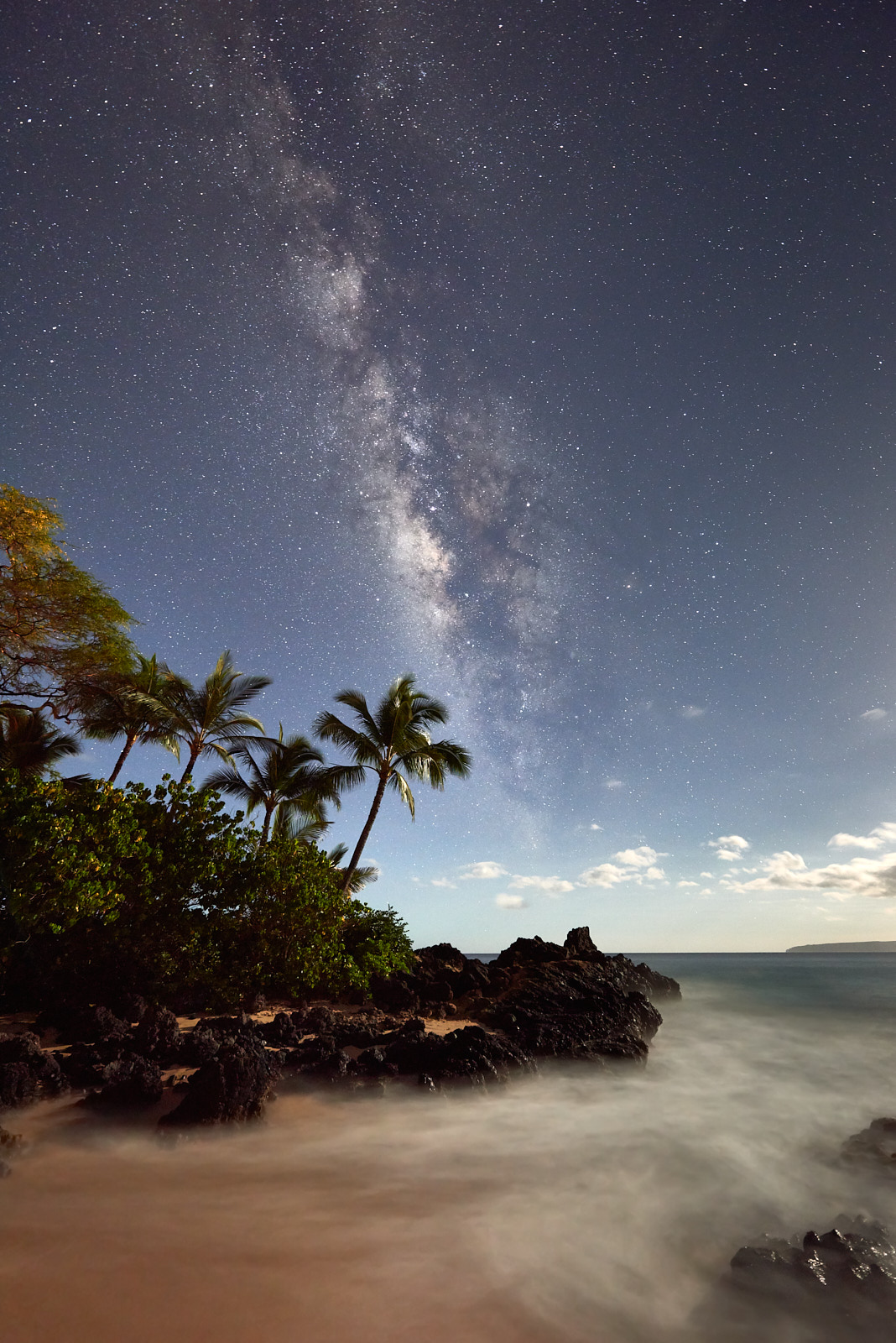 Tip #4: Bring Some Night Sky Knowledge
To help identify the celestial objects you see during your Maui stargazing adventure, you might want to download a stargazing app onto your phone. Vito Technology has posted a helpful review of 20 of the top stargazing apps, many of which are free to download, and available for both iOS and Android.
Also, if you are hoping to see a meteor shower, try to do some research ahead of time to know where in the sky you should look for the shooting stars. You can also look up how to find well-known constellations like the Big Dipper, Orion's Belt, and others.

Book a Stargazing Tour!
Want to use an amazing telescope in one of the best places in the world to observe the cosmos? Book a Tour Here
Tip #5: Night Sky Photos
Although it is possible to capture photos of your Maui stargazing experiences on your phone, it can be challenging to get decent night sky images. A DSLR camera as well as a tripod and a wide-angle lens, are ideal for astro photography.
Pack a good dose of patience as well, as getting great photos of the nighttime sky—especially fleeting objects like shooting stars—can challenge even more experienced photographers. In general, you'll want to use a wide aperture, and slow shutter speed, and you will probably find it takes a lot of trial and error to find the best settings for your shot.
If you find that taking photos is more frustrating than enjoyable, no worries—we have a lot of beautiful astrophotography prints on our website that were taken from a number of locations around Maui, including the stunning Makena Milky Way.
Whether you are a lover of the cosmos, or want a memento of your Maui stargazing adventure, you can browse online or stop by the gallery to say hello and check out our selection in person.