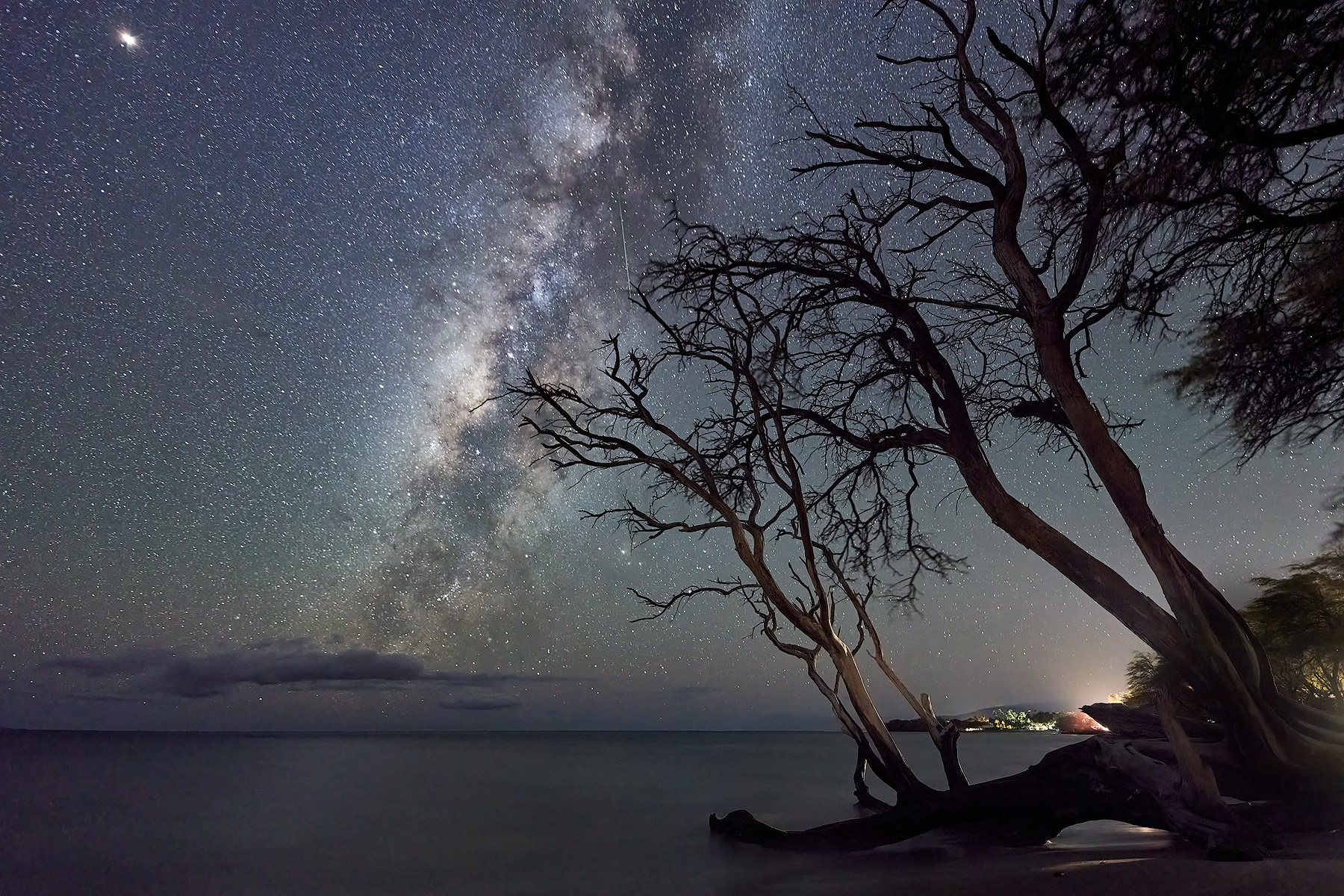 TruLife® Acrylic Facemount | Ready to Hang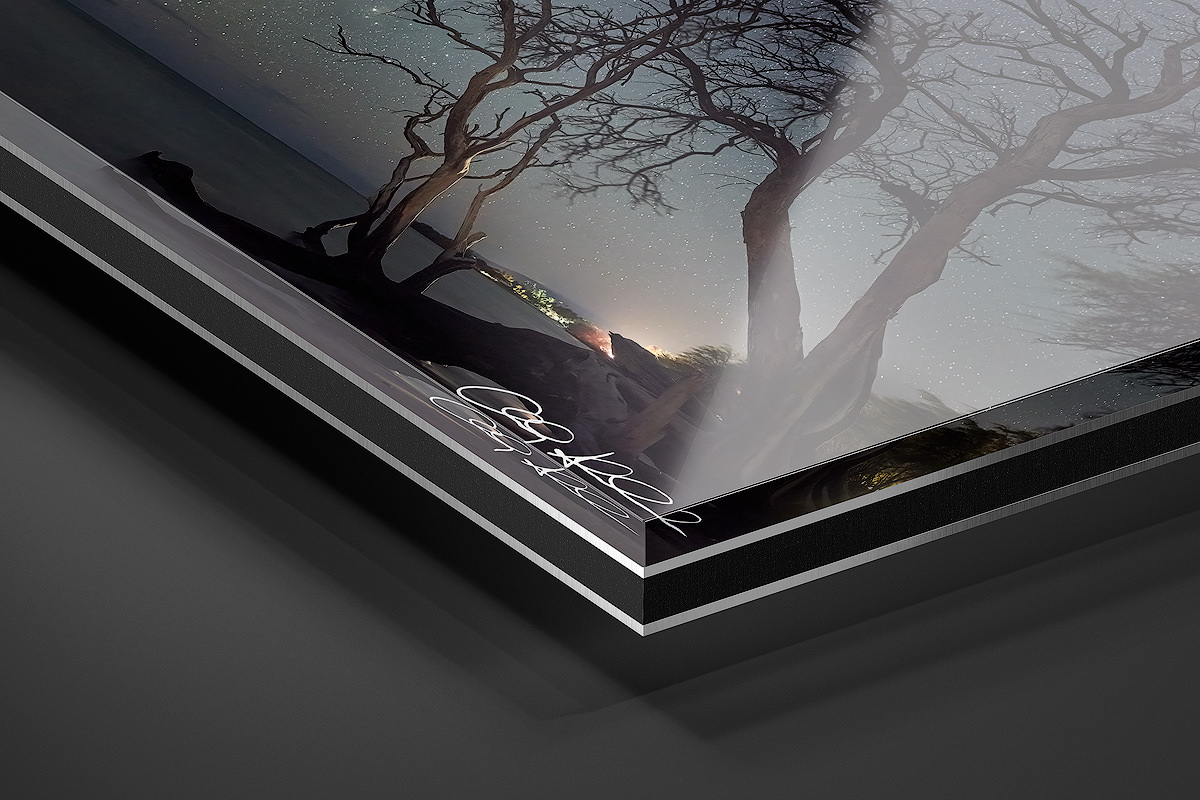 TruLife Acrylic Facemounts represent the highest quality print available in the world today. These museum grade archival prints have a striking 3D appearance and TruLife acrylic reduces reflections allowing the art to come to life without the reflections. It surpasses all other acrylics with the following properties:
Reduces reflections
Scratch and abrasion resistant
Blocks 99% of UV rays
Achieves the most vibrant colors, depth, and clarity
Anti-Static properties repel dust
Cleans like glass. No special acrylic cleaner needed
These all have an archival rating over 100 years so the print will be enjoyed for generations. Each Collector's Edition Fine Art Print will come signed and numbered with a certificate of authenticity. For more details, please check out my Prints page.
Select a print size:
Metal Print | Ready to Hang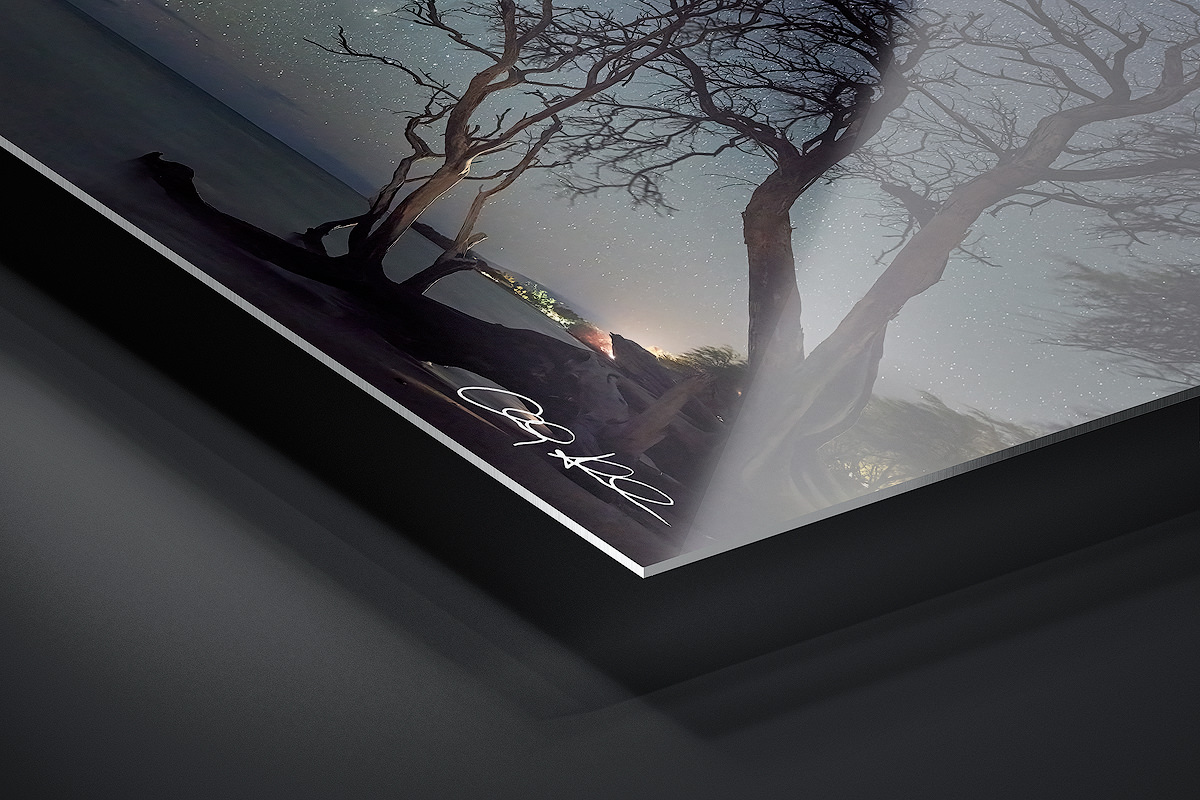 A new medium for a new age, Open Edition Metal Prints are a print infused directly into a sheet of aluminum using pressure and heat through a process called dye-sublimation. Metal Prints are waterproof, scratch resistant, fade and UV resistant and also have a very high luminance value and saturation. Metal prints come with a high gloss finish for maximum impact and a ready to hang metal frame on the back of the print. They are great in high traffic areas and require no special cleaners. They're also very lightweight and will stand the test of time. With an archival rating over 100 years, the print will be enjoyed for generations. Non-Glare/Satin finish available by request. For more information, please visit the Prints page.
Select a print size:
Free Shipping on all USA and Canada Orders