As far back in time as the earliest cities in Persia, China, and Greece, patients in healthcare settings have had relief from looking at plants, water, and nature. In the Middle Ages, the first hospitals in Europe were in monasteries with windows looking onto a cloistered courtyard with plants and fountains. Today, we have solid evidence that just looking at images of natural landscapes can reduce stress and promote healing.
The physical environment significantly impacts a patient's mental state, and more and more healthcare professionals are realizing that art is one of the most obvious ways to add to the environment. Landscape photography and artwork for medical offices can help to improve medical outcomes and patient satisfaction.
Windows of Wellbeing: Wall Art for Hospitals
There have been many environmental psychology studies recording the effects of nature, and viewing natural landscapes, on human health and well-being.

For a long time, abstract art was displayed in medical settings. However, recent studies have shown that because abstract art is highly interpretive it can actually increase feelings of stress and anxiety.
Whereas abstract art can evoke negative response, people generally have positive responses to landscape art due to our biological bond to nature. The biophilia hypothesis suggests that humans possess an innate tendency to seek connections with nature because it evokes feelings of solace and connection.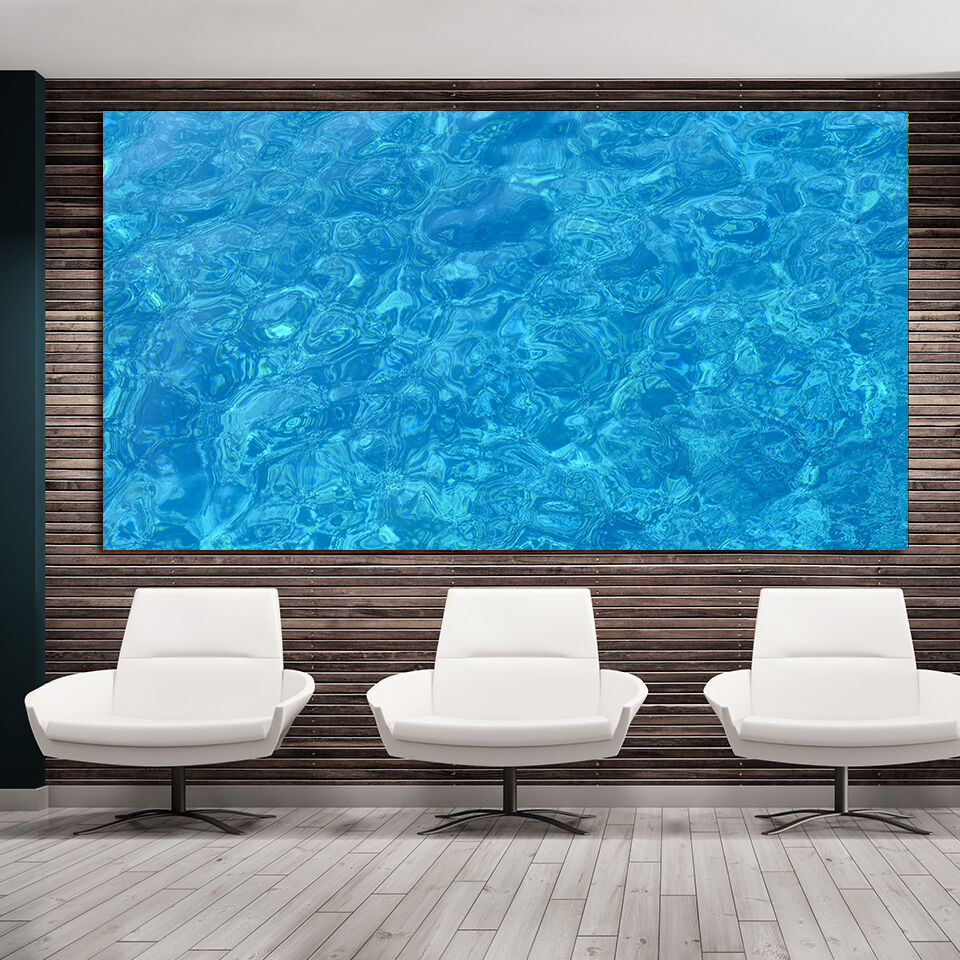 Findings are consistent that beautiful nature and landscape scenes elicits a calming response from viewers—and in a hospital or healthcare setting, this natural response can help your mental state and healing process. Besides this sense of wellbeing, benefits of visual landscape art in healthcare facilities include:
Reducing patient & employee anxiety
Lower pain perception
Improving general mood
Reduced treatment times (non-operative)
Better recovery times
Relieve Medical Stress and Promote Healing
Positive distraction is a term used to describe the belief that environmental features can elicit positive feelings, hold attention and interest and, therefore, reduce stressful thoughts. In a hospital setting, this mental technique can be very valuable to patients, staff, and visitors alike.

Natural landscapes tend to have a calming effect that reduces distraction and restores the brain's attention span. "Distraction therapy" uses sights and sounds of nature to relieve pain and anxiety.

Evidence of the healing effect of landscape art in hospitals is plentiful:
The Healing Gardens: Hospital Design
Research has pointed to solid evidence of the tendency for patients to experience better health outcomes when being able to view nature. This has given way to the "Healing Gardens" approach—in other words, the integration of hospital design based on a patient's ability to view nature.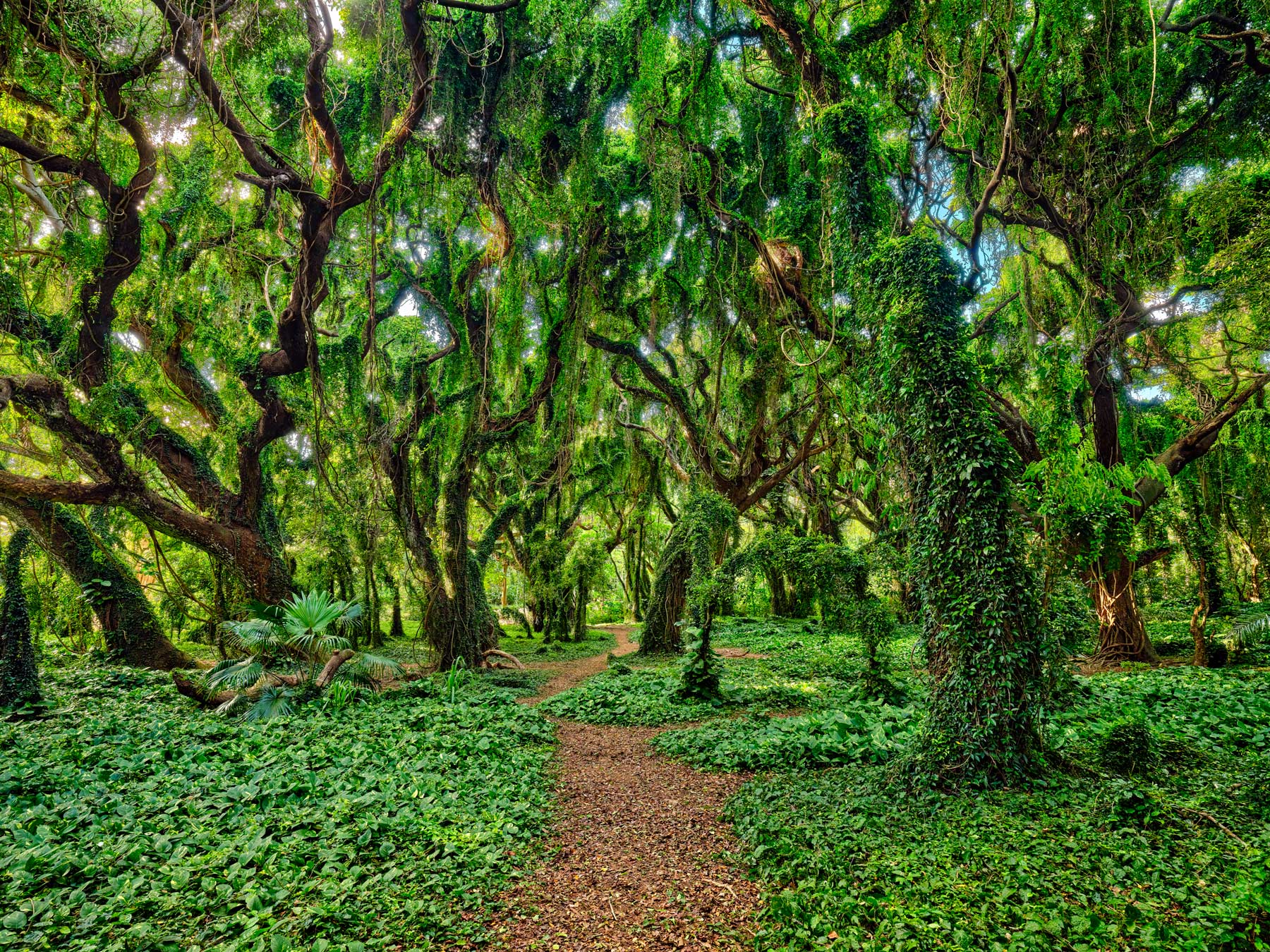 One of the interesting facts about this Healing Gardens approach is that the patients don't need to be actively immersed in nature. They can experience benefits just by viewing it. This approach points to the importance of art in healthcare interior design.
Adding art to the often sterile walls of waiting rooms, hallways, and patient wards can improve the patient experience by adding a human touch and breathing new life into a frequently stressful environment.
Arguably, hospitals function on more than one level: In addition to the scientific, medical mode in which hospitals operate, they also operate on a spiritual level—restoring a sense of faith and hope—which is found reflected in the beauty and light of landscape photography.
Not only patients benefit from artwork in hospitals- art can promote a sense of well being and lower emotional tensions for staff, doctors, and family/visitors as well.
How to Incorporate Artwork into Healthcare Interior Design
All healthcare environments/practices can benefit from landscape photography. All of these places deserve the healing power of soothing scenes to offset the stress of medical procedures:
Hospitals
Urgent Care
Doctor's Offices
Dentists
Physical Therapy
Senior Living Residences
We can create a more positive atmosphere for healing! Here is a checklist of healthcare settings in which to display landscape photography:
Entrances
Waiting Rooms
Corridors
Patient rooms
Cafeterias
Staff rooms
Try the Andrew Shoemaker Photography art visualizer tool for a free mockup of what specific prints will look like in your space.
Collaborate with a Professional Artist for Hospital Wall Art
Individuals who work in healthcare art consulting or hospital design can benefit from collaboration with professional artists, especially those that specialize in landscape photography.
Andrew Shoemaker is a fine art photographer based in Maui, Hawaii renowned for nature photography of all kinds. He lives on the Island of Maui, and has quick access to some of the most beautiful locations throughout the Hawaiian Islands.
View the Andrew Shoemaker online gallery for a staggering collection of soothing and inspiring natural scenes.