Every year on June 8th, World Oceans Day rallies people around the world to celebrate and take action on behalf of the oceans that unite us and provide life-sustaining resources. After a United Nations Commission noted that the ocean sector lacked strong advocacy compared to other environmental efforts, Canada's International Center for Ocean Development proposed World Oceans Day, which was first celebrated on June 8th, 1992.
Today, a global network of organizational leaders, policymakers, youth-focused organizations, and individuals from over 150 countries work together to educate the public about ocean conservation and protect and restore our shared ocean to create a stable climate.
As a Hawaii based nature photographer, the health of our oceans is something I care deeply about on both a personal and professional level. This year, in support of World Oceans Day, I've donated to The Ocean Cleanup project and wanted to take the time to discuss ocean conservation, particularly plastic pollution, and share some ways we can all participate in World Oceans Day.
The Importance of Ocean Protection
Covering 70% of the Earth's surface, the ocean is the world's largest ecosystem and our planet's life support system. The ocean provides countless benefits to us and our planet including:
Generating 50% of the oxygen we need to survive.
Climate regulation, including absorbing 25% of all carbon emissions.
Providing 15% of the animal protein we eat (50% in the least developed countries).
Medicinal ingredients that help fight cancer, arthritis, Alzheimer's, and heart disease.
Supplying jobs to 3 million US citizens and 3 billion people worldwide.
Economic development with $282 billion in goods and services provided by the US ocean economy.
In addition to these life-sustaining benefits, the oceans are also a source of recreation, beauty, and inspiration for people around the world.

Ocean Plastic Pollution: A Threat to Ocean Conservation
One of the most significant threats to our oceans is plastic pollution. Every year, at least 14 million tons of plastics enter the ocean which makes up approximately 80% of all marine debris.
Ocean plastic pollution threatens food safety and quality, human health, biodiversity, coastal tourism, and contributes to climate change.
So, how do we solve this problem? Ocean and beach clean-ups are important work, but these efforts only mitigate the damage after the fact. To solve the problem, and rid the ocean of plastics, we need not only to clean up what is already out there but also identify plastic pollution sources and stop new plastic from entering the ocean.
A remarkable 80% of the plastic in the ocean is from land-based sources carried to the ocean by rivers. There are 1,000 rivers responsible for roughly 80% of plastics that end up in the ocean. Of these most polluted rivers, a recent study estimates that more than 93% all that waste could be pouring into the ocean from just 10 rivers, 8 of them in Asia! Unfortunately, many Asian countries lack the waste management infrastructure and recycling systems to properly dispose of plastics and other debris.
River and Ocean Cleanup Organizations
There are many organizations and non-profits dedicated to cleaning ocean plastic pollution. One organization making significant strides in removing plastics from the ocean is The Ocean Cleanup.
Founded in 2013 in the Netherlands, the goal of The Ocean Cleanup team is to remove 90% of floating ocean plastic by 2040. Their plan to achieve this is two-fold: to clean up plastics and trash already in the ocean and to prevent more plastics from entering the ocean by intercepting river plastic pollution from the top 1,000 most polluting rivers all over the world (including top polluting rivers in Asia).
Because no two rivers are the same, The Ocean Cleanup deploys a variety of debris interceptors, ranging from high-tech to low-tech solutions to effectively capture and remove plastic waste.
The Ocean Cleanup's efforts are well-documented. They provide maps that show which rivers are being targeted, pinpoint where interceptors are being used, and track the progress of the total weight of plastics removed. The Ocean Cleanup is a registered 501(c)(3) and has a Gold Star nonprofit ranking on guidestar.org.
In support of World Ocean Day and global ocean conservation efforts, Andrew Shoemaker Photography has made a donation to The Ocean Cleanup to help fund their efforts to rid our oceans of plastic by not only removing existing debris from the ocean but also addressing sources of plastic pollution.
Learn more about The Ocean Cleanup project and how you can support their mission.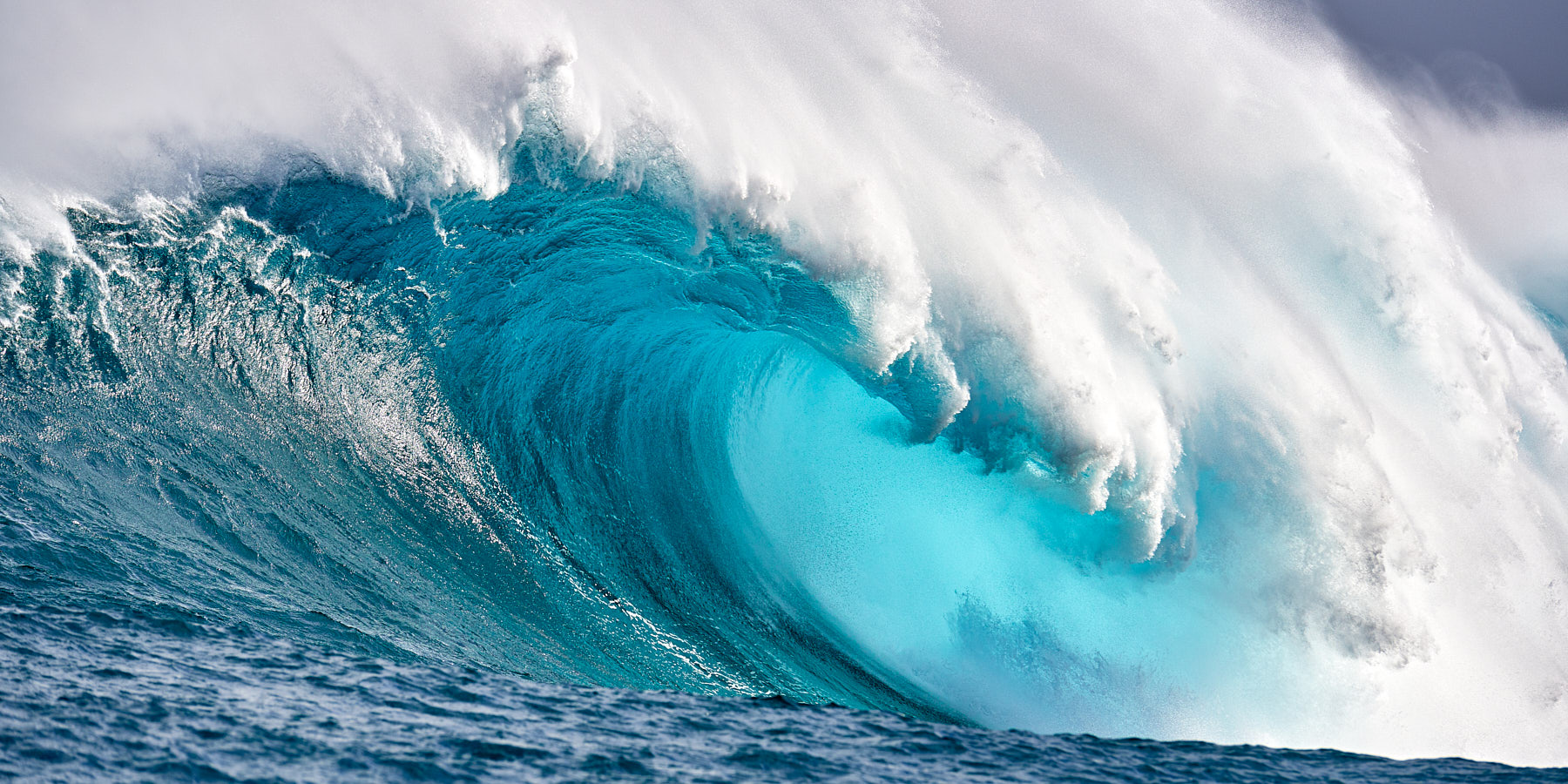 What You Can Do To Support World Ocean Day
For anyone concerned about the health of our oceans and the future of our planet, there are many ways that you can participate in World Oceans Day and advocate for ocean conservation on global, local, and personal levels.
Educate yourself, your family, and your friends about ocean conservation (attend a talk or watch a documentary)
Donate to organizations fighting to save our oceans
Participate in World Ocean Day activities or events
Participate in a beach clean-up
Dispose of waste responsibly
Avoid single-use plastics
Recycle plastic materials
By doing our part to protect the oceans through raising awareness, donating, or taking personal action, we can all contribute to the restoration and preservation of our planet's oceans. How will you participate in World Oceans Day and support ocean protection and conservation efforts this year?
Visit the Andrew Shoemaker online gallery for fine art photography that celebrates the beauty and importance of the oceans. If you'd like to see what an ocean print will look like on your wall, try the free wall art visualizer or contact Andrew Shoemaker with any questions.