---
Pacific Green furniture is leading the choice for beautiful and sustainable furniture. Committed to benefitting our ecosystem by using naturally sourced materials, their designs can help elevate your interior and is a perfect addition to any luxury home or modern office environment.
---


Pacific Green Furniture is Saving the Rainforests One Palmwood At A Time
Elegant and contemporary in design, Pacific Green Furniture, a pioneer in sustainable furniture manufacturing, has balanced creating inspired and exotic handcrafted furniture with their mission to do so in a way that creates a more sustainable future for us all.
Since the early 70's, they have been leading the initiative in creating eco-friendly home furnishing products. Their unique collection and timeless designs aren't the only factors that set them apart.
Founded originally as Post and Rail furniture in 1973 by two young award winning designers Bruce Dowse and Peter Ryan, these iconic pieces have been a bold statement throughout Australia for over a generation.
In 1986, waking up to the realization of the possibility of global mass deforestation, they set out to find a sustainable substitute. In the South Pacific they discover vast abandoned plantations of coconut palm trees that had reached the end of their fruiting cycle.
After testing shows the flexibility and durability of Palmwood, Pacific Green is established on the island of Fiji. Land is leased and not bought to protect indigenous ownership and employs only locals to the island.

The Pacific Green Furniture Process – Extraordinary & Sustainable
Yet sustainable materials are only part of the story. Their discovery had a human impact.
The land in which the barren coconut palms were occupying, is now available for the local villages to replant with young coconut palm trees and cash crops in order to regenerate the land. The process creates an extremely sustainable economic cycle as well as helping to reduce the disruption of our much needed rainforests.
Available globally, enthusiasm has grown over the last 40 years as those with discerning taste have joined the exclusive group of international collectors who are passionate about Pacific Green. This truly authentic brand is perfect for all the adventure seeking, world travelers who are looking for a unique addition to any home.

6 Reasons You Will Love the Pacific Green Furniture Collection
1. Luxurious Comfort
Perhaps the most fundamental reason to love a piece of furniture is for its comfort. Pacific Green furniture pieces are sure to delight as each product is crafted using modern technology to create an ergonomic masterpiece. The designs are elegant and pure with no moving parts.
2. Timeless Style
Australian designer, Bruce Dowse and his partner Peter Ryan, originally sought to create furniture pieces that standout through the blending of natural materials and cultural elements. That's exactly what they accomplished. Their extraordinary designs merged traditional with contemporary, creating original pieces that have withstood the test of time.
3. Established Sustainability
Nothing is wasted in the Pacific Green furniture manufacturing processes. Finishing oils are 100% natural and sawdust is used as a nutrient-rich agricultural fertilizer. Even the packaging materials are fully recyclable.
4. Quality Materials
Responsibly sourced top grain leathers, Egyptian bronze, genuine goose down, high resilience foam cores, natural latex and coconut Palmwood that meet the highest quality standards.
5. Outstanding Craftsmanship
Each Pacific Green furniture item is built to last with the support of steel frames and reinforced structures. Several months are required to build, embellish, and intricately craft by hand using traditional indigenous techniques and motifs that often decorated ancient tools and weapons.
6. Culture
What's not to love about finely crafted addition to your home that is deeply-rooted in traditional artisan skills? It acts as both interesting talking point and furniture that embodies an elegant artistic expression. Whether It be the upholstery covers paying homage to Native American winter coats, or the tables reflecting the construction of Polynesian canoes, each Pacific Green piece has a heritage and sense of its global origin.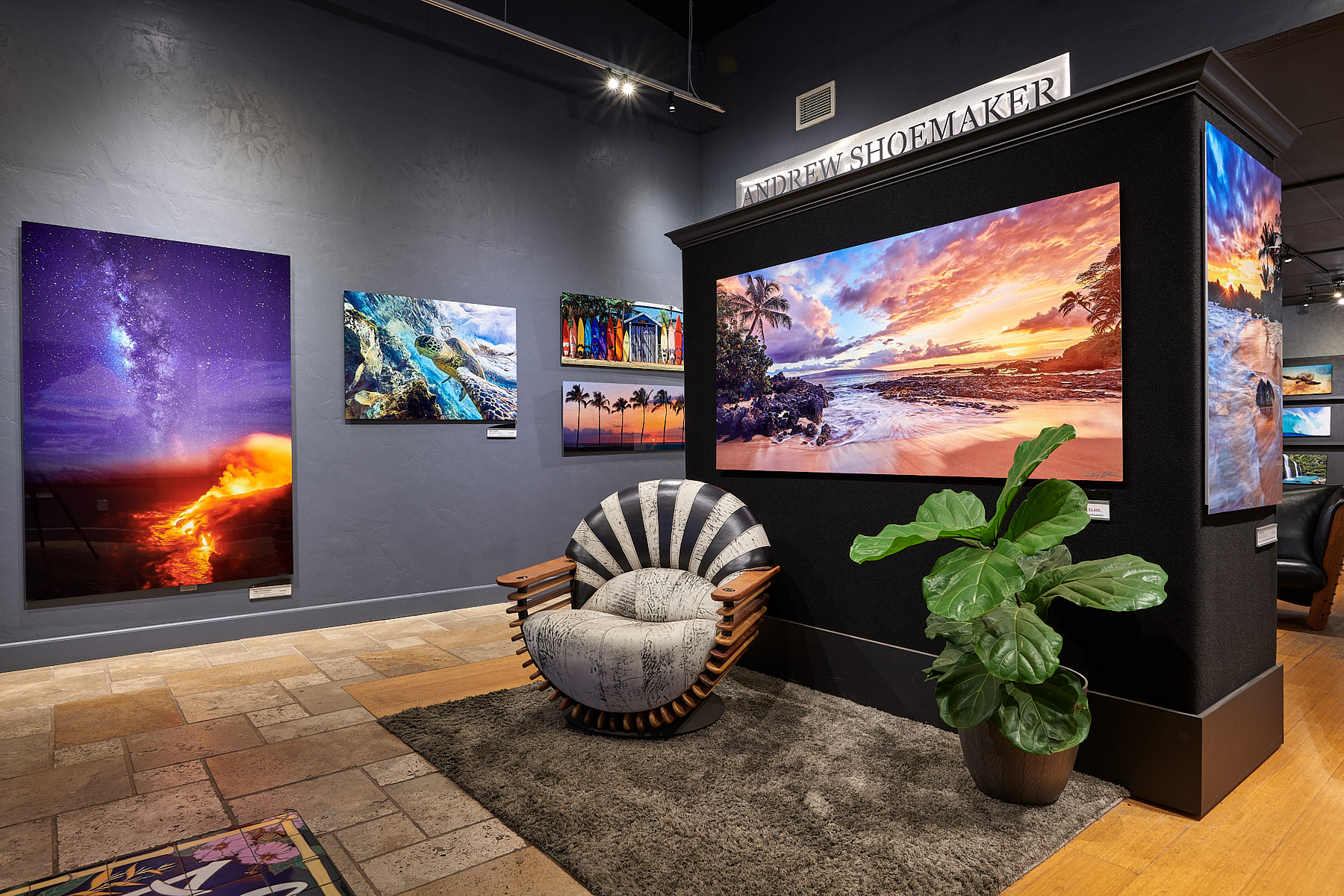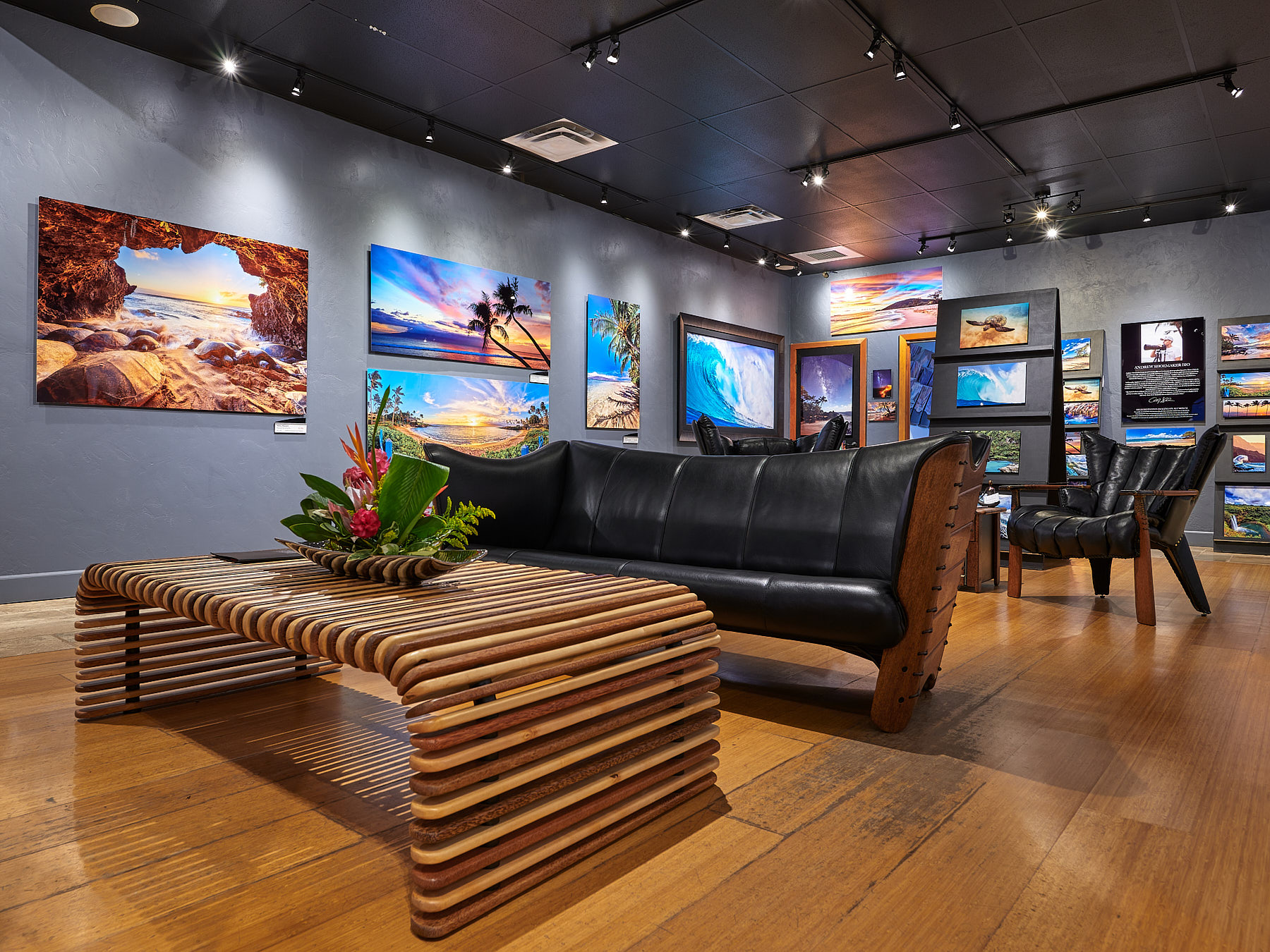 Selecting Your Perfect Pacific Green Furniture Addition
Much like selecting an Andrew Shoemaker one-of-a-kind Hawaiian fine art print, it can be difficult to narrow down the best Pacific Green furniture piece(s) to add to your collection when there's so much to choose from.
It's important to remember to maintain your individuality. If your spirit is gravitating towards a particular piece, but you feel it doesn't match the rest of your home, just remember that investing in a unique and exotic furniture piece is very similar to investing in fine art.
Pacific Green Furniture provides an opportunity to own a remarkably crafted artifact that can be passed down to your loved ones for generations. The beauty of sharing a story that is exclusively tied to you and your loved ones is a wonderful experience to cherish. Not to mention, preserving and maintaining furniture is an effective way to be personally sustainable.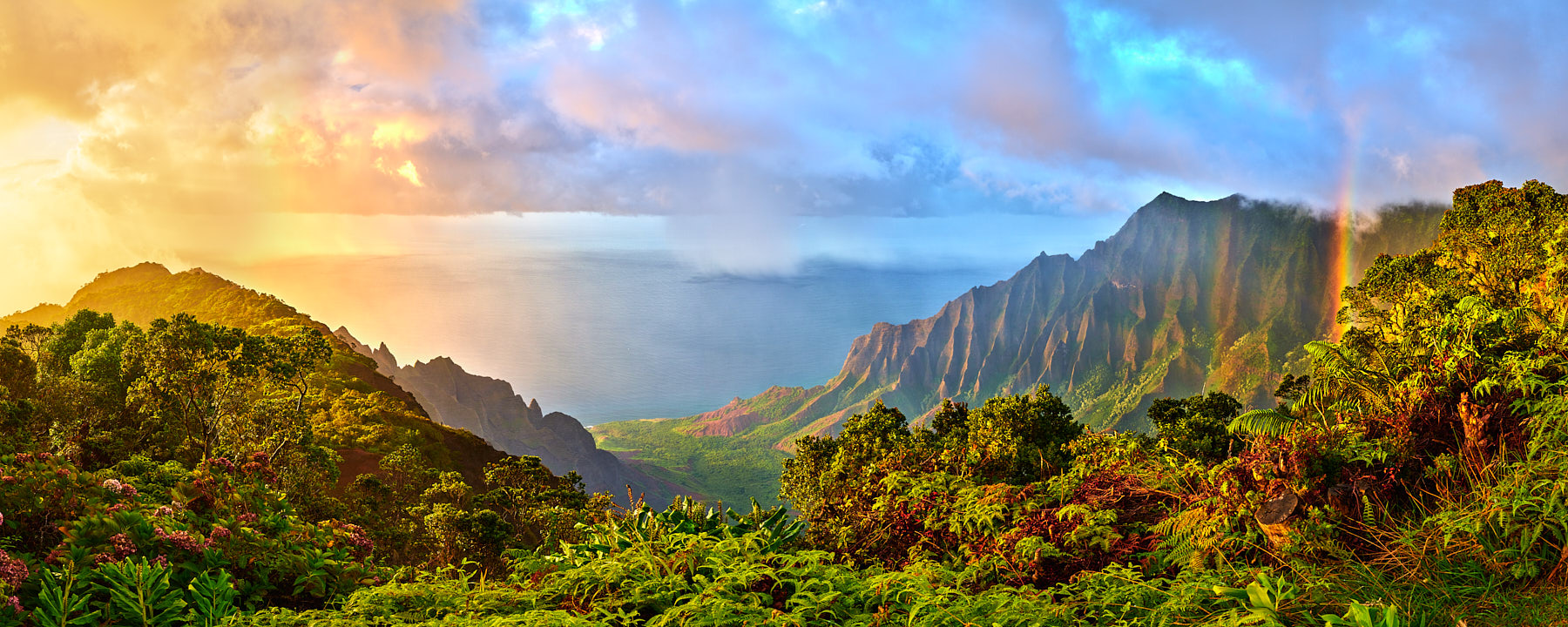 Creating Remarkable Interiors
Modern interiors rely on unique pieces with a natural aesthetic to help create the type of peaceful escape that is desired by so many. Though, even a room filled with sophisticated handcrafted furniture can feel incomplete with bare walls. Pairing the indigenous inspired craftsmanship of Pacific Green Furniture with Andrew Shoemaker's Hawaiian fine art photographs can add that touch of Pacific elegance and style.
This exclusive collection can only be purchased through an official Pacific Green dealer, and Andrew Shoemaker is proud to be able to offer these unique designs as the exclusive gallery in Hawaii. Check out our online furniture gallery and contact us for pricing and availability or visit Pacific Green to view the entire collection.
View Our Online Furniture Gallery