Looking at nature photography prints definitely has a tangible and positive effect on people. From feeling less stressed and soothing the soul to allowing patients to heal faster, photos of nature really make a difference. In addition, certain types of nature photos seem to lend themselves to specific types of locations including homes, schools, and medical facilities
---
There is nothing quite like spending time with Mother Nature to improve your mood, feel more relaxed and at ease and for those who can't always get outside, nature photography prints can have similar benefits.
When the stresses of life and work are taking a toll, even a quick walk around the neighborhood enjoying the fresh air, admiring the leaves on the trees, and hearing the birds chirp can make a huge difference in how you are feeling that day.
For me, since I live on the island of Maui, this can mean a walk on the beach watching the waves come up on the sand. But for you, communing with Mother Nature might look quite different.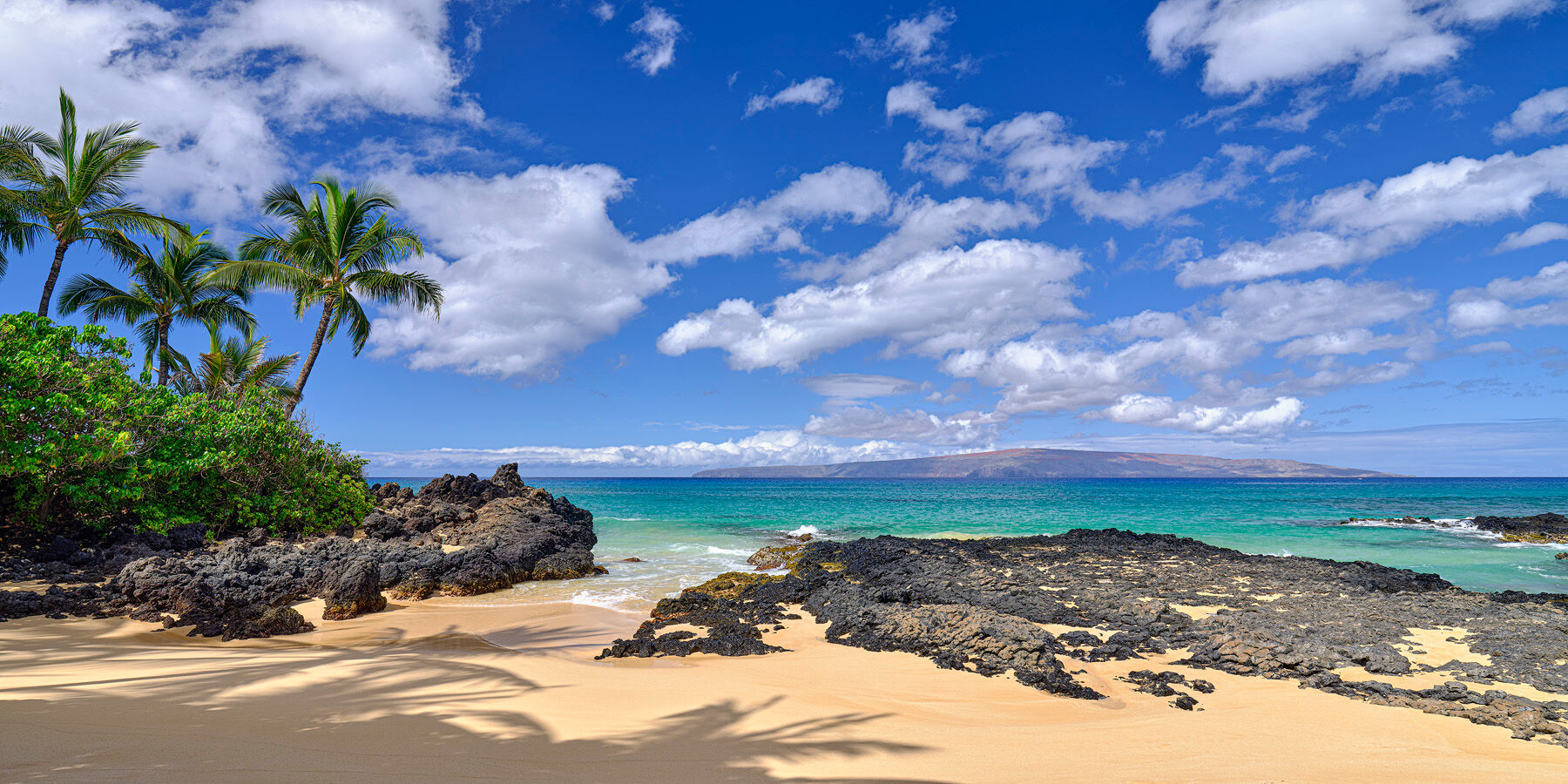 ---
Bringing the Outdoors Inside with the Help of Nature Photography Prints
Granted, there are plenty of times when getting outside is not feasible; these include inclement weather, having a long to do list to tackle, and/or events of the last couple of years that have kept us inside more than ever.
Fortunately, it is possible to still enjoy the many benefits of the great indoors without ever stepping a foot outside, all thanks to the positive power of nature photography prints.
I've always been passionate capturing all of nature's beauty and enjoyed sharing it with others – in fact it's what led me to open my gallery, so I wasn't surprised to learn there are 4 key ways experts say nature fine art prints can benefit you :
#1 Fine art nature photography prints make you happier
Looking at Nature Soothes the Soul. According to experts from the University of Minnesota , the mere act of looking at scenes of nature can reduce anger, stress and fear while also boosting positive feelings.
Additional studies have found that looking at fine art nature photography prints leads to happier mood. Seeing Mother Nature in action, in the form of a nature print on your wall, may also reduce muscle tension, improve blood pressure, and heart rate and contribute to overall physical wellbeing.
With this in mind, when choosing artwork for a home, school, medical facility or other building, rather than classic oil paintings or inspirational quotes, try opting for photos of mountains, sunsets, oceans, flowers and forests.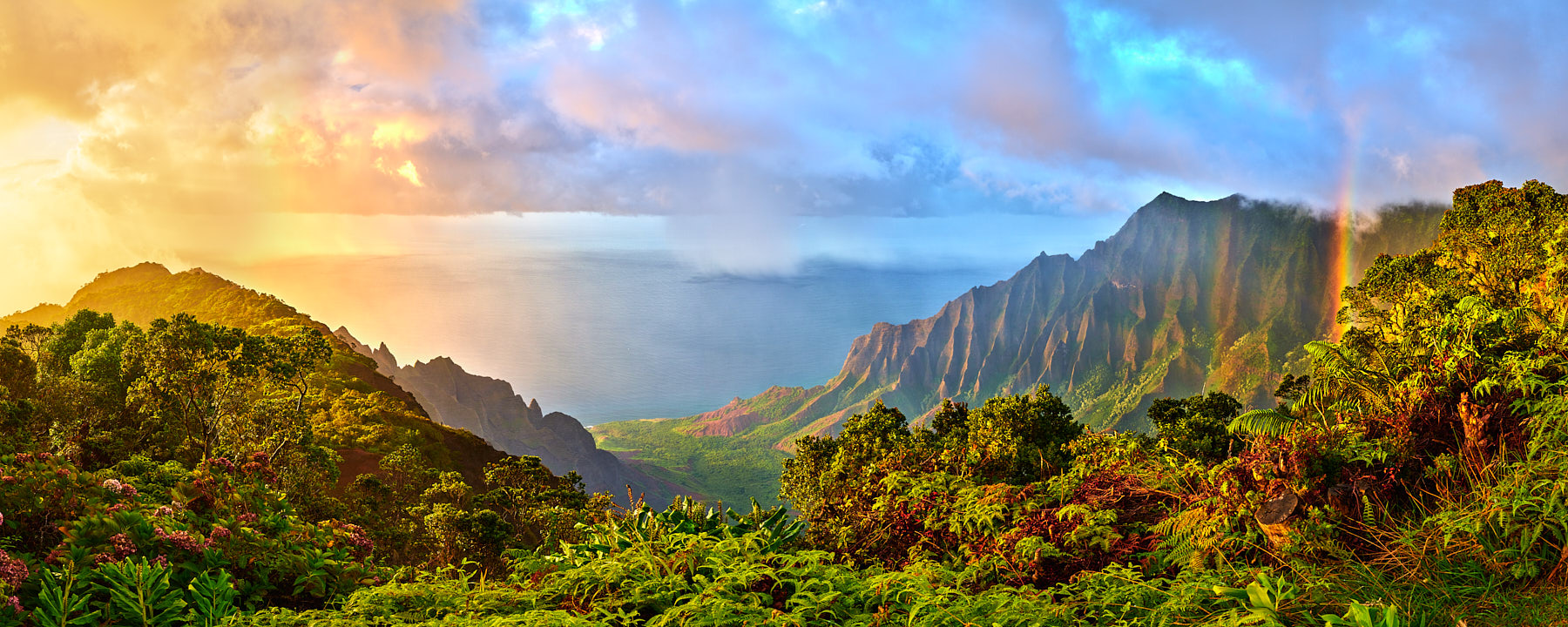 #2: Nature Photography Can Make You Calmer
Our Stress Levels Can Drop When Looking at Nature Photography Prints.
Looking at nature can also lead to a tangible reduction in stress. As a study of 46 students showed, looking at "scenic greeneries" boosted the activity of the parasympathetic nervous system. With the help of EKGs, it was found that looking at natural images helped to lower the students' stress levels. This positive reaction has a long-lasting effect; research has also found that looking at a lovely scenic view right before encountering a stressful situation led to a faster recovery from the stress.
#3 Photography of Nature Can Help You Heal
You may have noticed that many hospitals and doctors' offices feature soothing scenes of nature, that's because outdoor landscapes can help patients heal.
Hanging nature photography prints in healthcare settings can be a powerful part of the recovery process in patients. In lieu of, or in addition to windows that offer a scenic view of nature, prints of gardens, flowers, water and naturally occurring landscapes can have a very positive effect.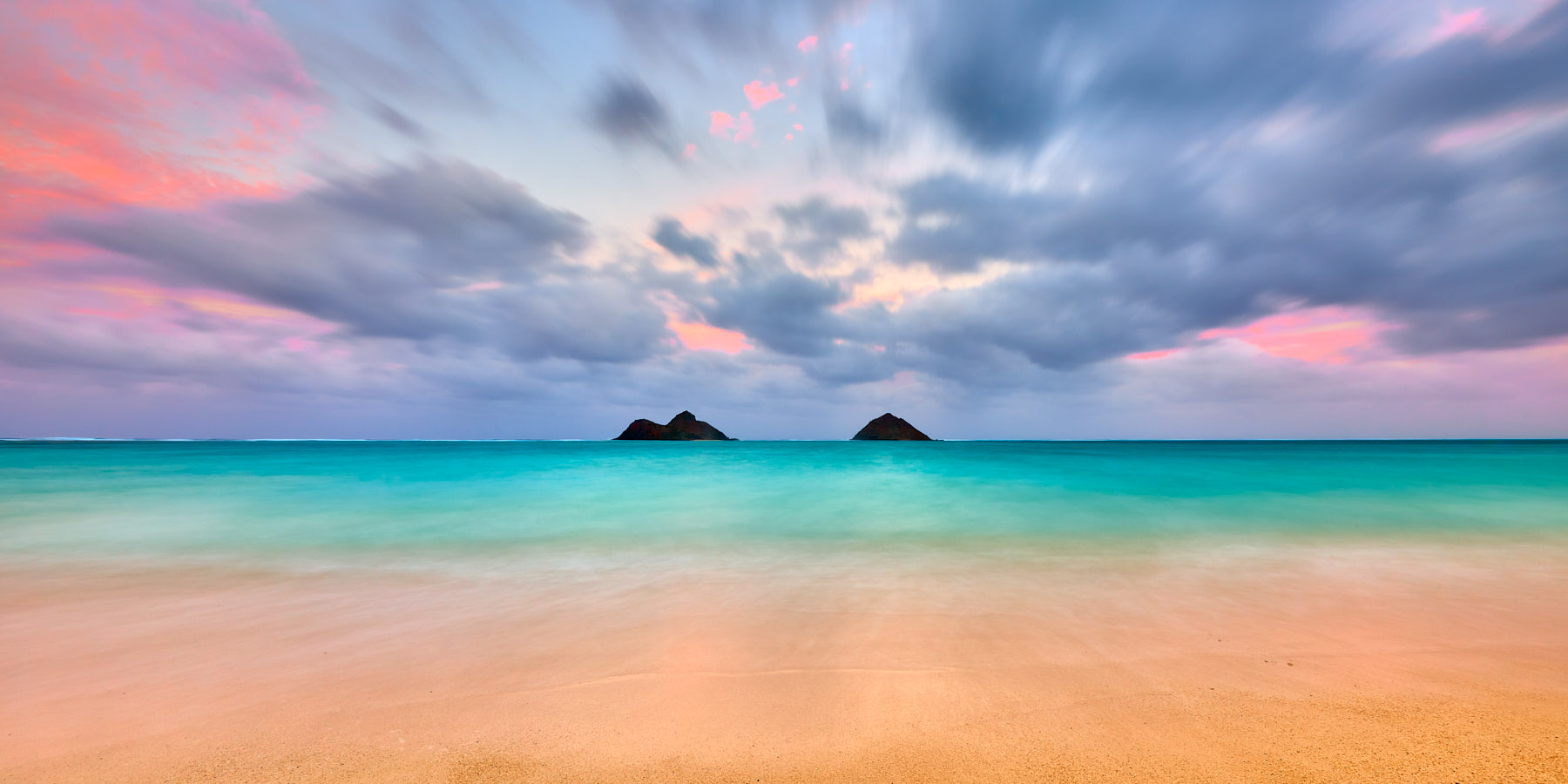 #4 More Focused: Nature Photography Helps Improve Our Ability to Pay Attention
You might think that looking at fine art nature photography prints could interfere with the ability to focus on other tasks, but in reality, the opposite is true.
Time looking at nature scenes has been found to boost your ability to pay attention. Because the beauty that Mother Nature provides us is so amazing to gaze upon, it will allow us to focus on whatever our minds need to concentrate on that day. And for those harried days where it feels like our brains are going 1,000 miles per hour or more, nature photography prints will encourage us to slow down and prepare us for whatever tasks are coming up next.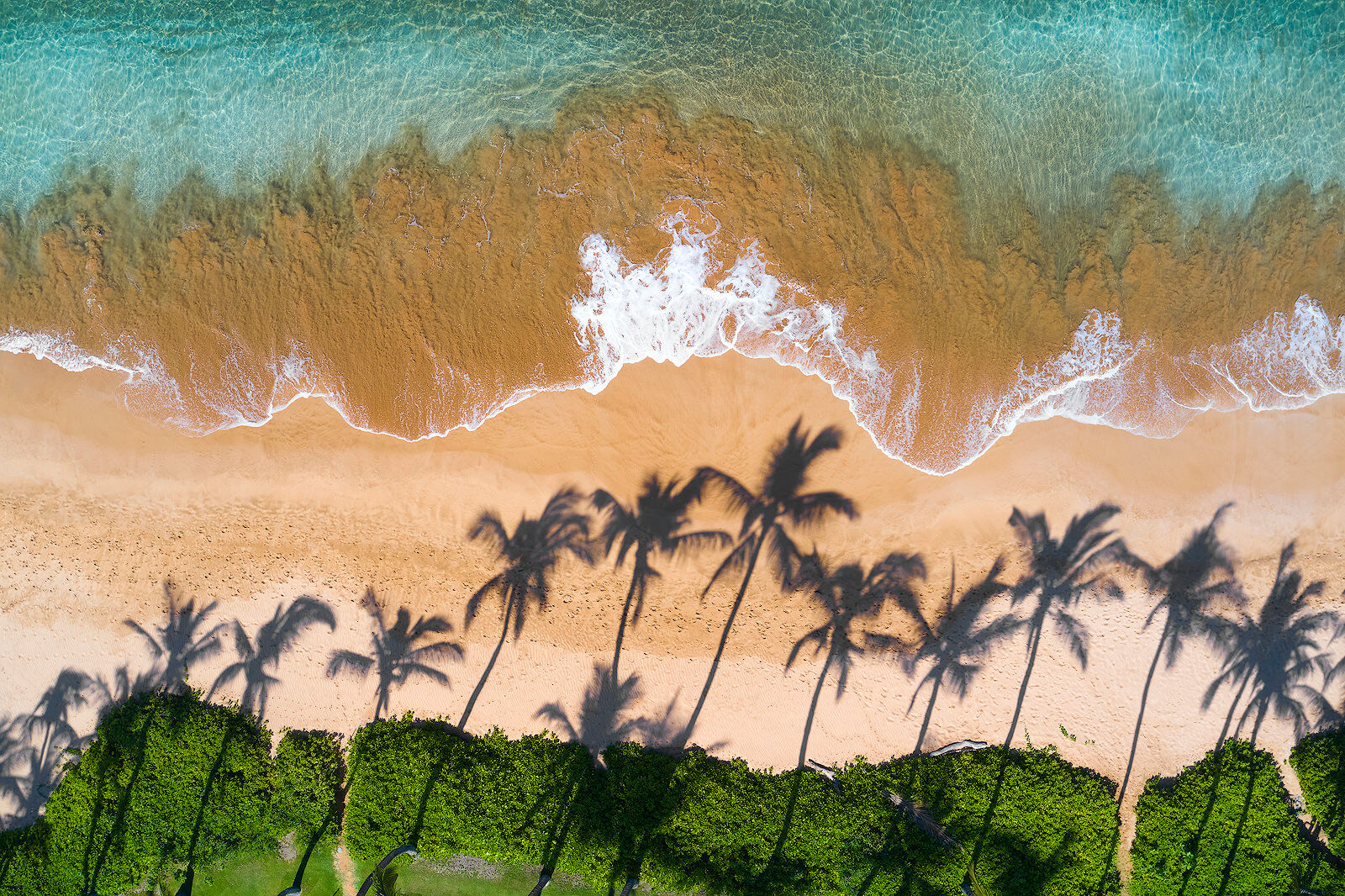 ---
Where and How to Use Nature Photography Prints
At home, we pretty much have carte blanche to choose and hang whichever landscape vistas we wish.
A large print of waves crashing on the sand that graces the living room wall will make you smile every time you walk by, reminding you of that blissful week you spent on a tropical beach.
Avid hikers might like photos of forests, mountains and bluffs, and fans of astronomy may find photos of the starry night sky to be soothing. For the office, which tend to be historically lacking in nature, trees and mountains tend to be especially welcome.
In restaurants, especially those that focus on a specific type of cuisine, landscapes of the country whose foods are featured in the business are popular choices. And in schools, students may feel more relaxed and ready to learn if their classrooms include nature photography prints of blue skies with clouds and verdant trees, like this beautiful shot that I captured of a meandering path in an enchanted garden in Maui.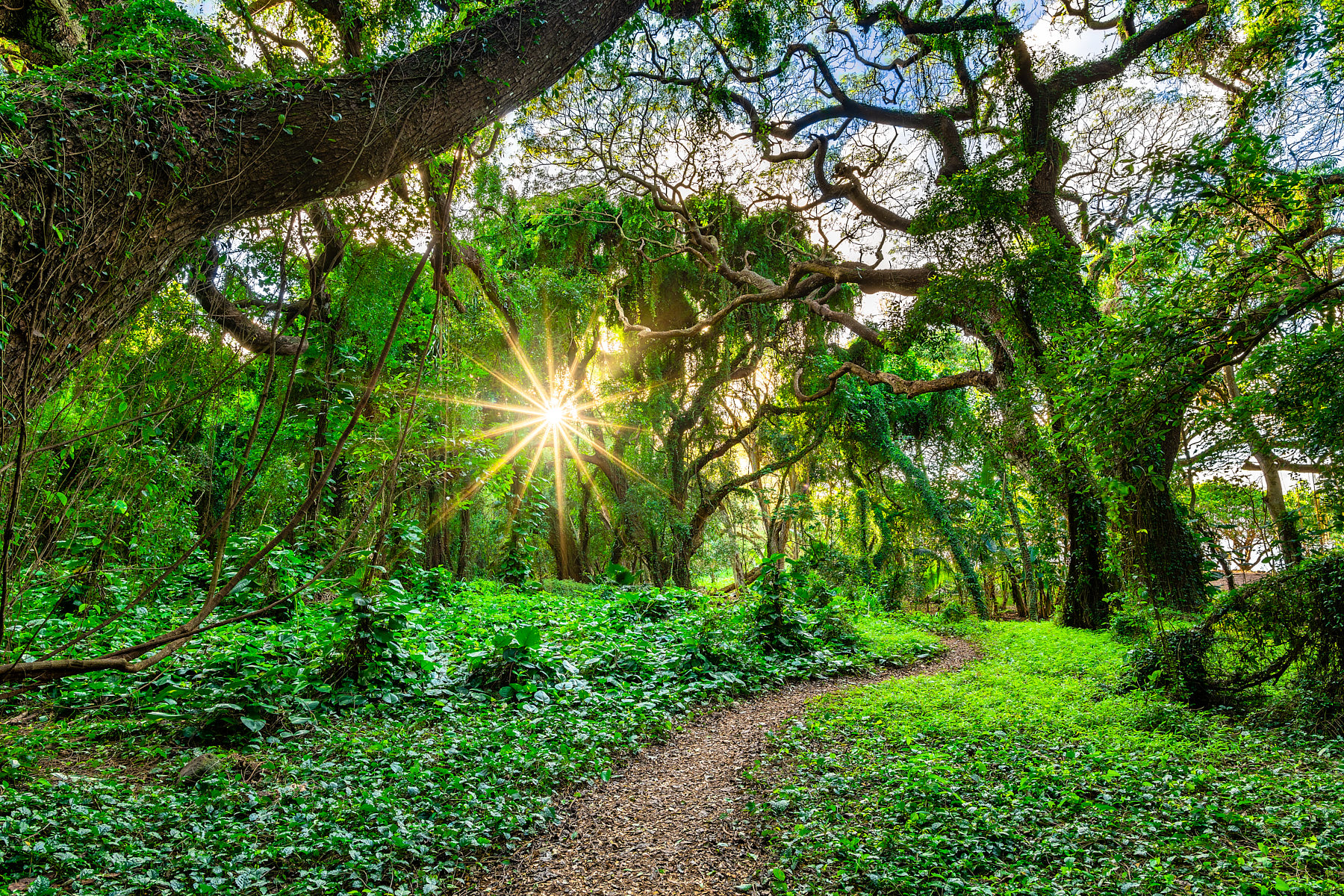 You can see all of my nature photography prints for sale either at my gallery at 612 Front Street in Lahaina, HI or through my online galleries here.