Antelope Canyon boasts beautiful wave-like lines and interesting color palettes. That's why it serves as the perfect subject for abstract photography. Learn how to choose the most inspiring option among different Antelope Canyon prints.
---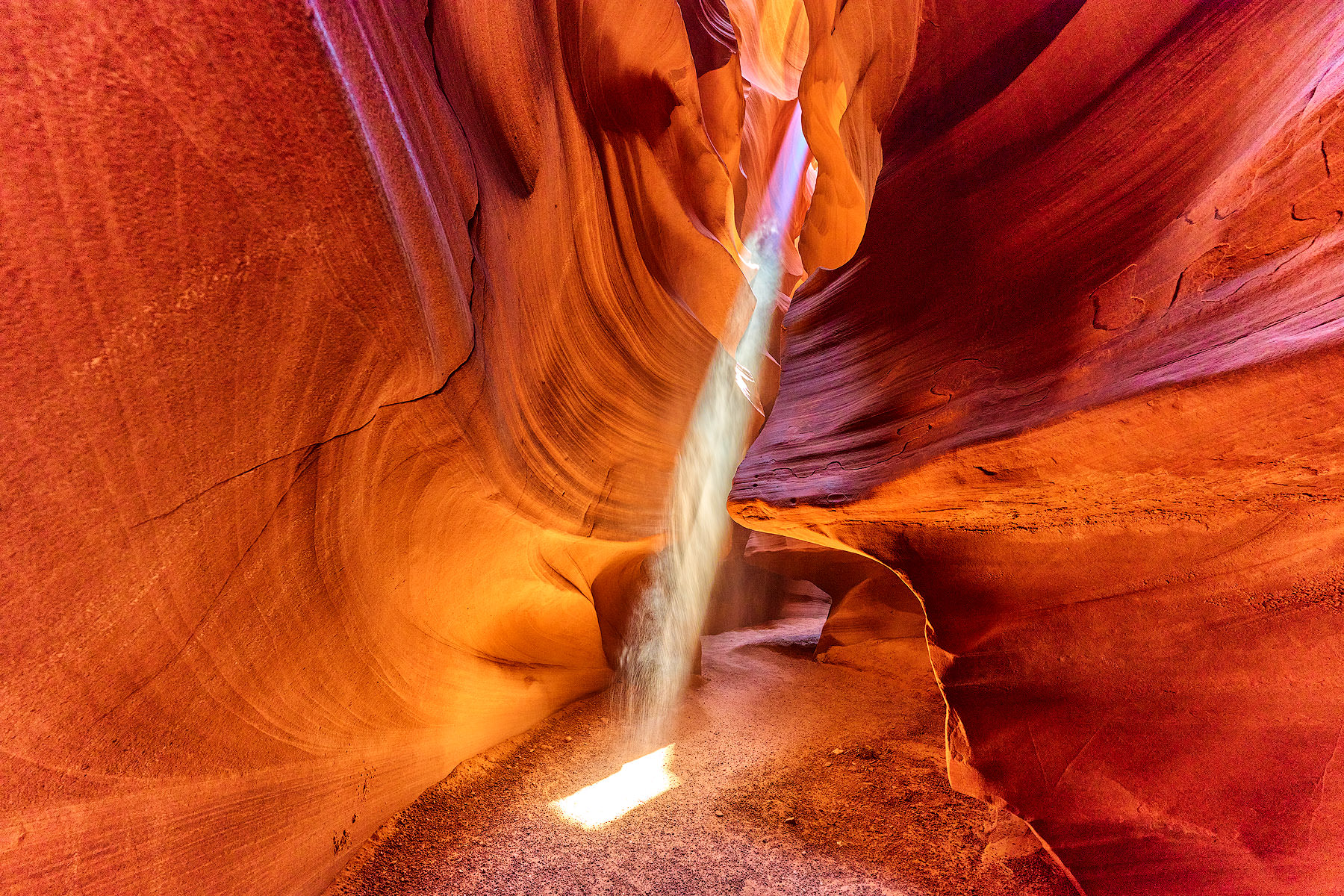 Boasting exquisite lines and brilliant colors, there's no doubt that Antelope Canyon is a feast for the eyes. The magnificent wave-like rock formations flow harmoniously throughout the canyon, making it a fine subject for both abstract and landscape photography. So it's no wonder many people want to take the canyon home with them, owing to the popularity of Antelope Canyon photo prints.
If you plan on sprucing up your living space with some Antelope Canyon wall art, you can either photograph the canyon yourself or purchase your favorite Antelope Canyon art print from a professional photographer.
---
How to Photograph Antelope Canyon
Located in Page, Arizona, Antelope Canyon lies on Navajo land and is made up of two slot canyons stretching across hundreds of miles. If you want to photograph the canyon yourself, you'll need a Navajo guide that's authorized to take you through Antelope Canyon National Park.
From my experience photographing the canyon, here are a few tips on getting the best photos for your Antelope Canyon prints:
Bring the right camera. For me, the Fuji GFX 100s stood out as it had better dynamic range and color transitions. This helped to really bring out the exquisite colors the canyon is famous for.
Choose the right timing. The colors of the canyon change dramatically throughout the day with light beams that play around to create magical scenes. So your photos can turn out very differently depending on the time of day. You can usually get good lighting throughout the day between October and February. From March to September, consider early mornings and late afternoons for the best photography lighting.

Slot canyons are just an amazing creation by mother earth and when you mix the canyon with sun beams, magic sure seems to happen in here! What a truly amazing experience it was to hike through these canyons and truly feel blessed. Collector's Edition of 100
---
Which Canyon Is Better?
Both the upper and lower parts of Antelope Canyon can give you beautiful pictures. If you want to capture a greater range of colors, Lower Antelope Canyon lets you experience different color palettes. Oranges in the morning could very well turn into purples and pinks toward the evening.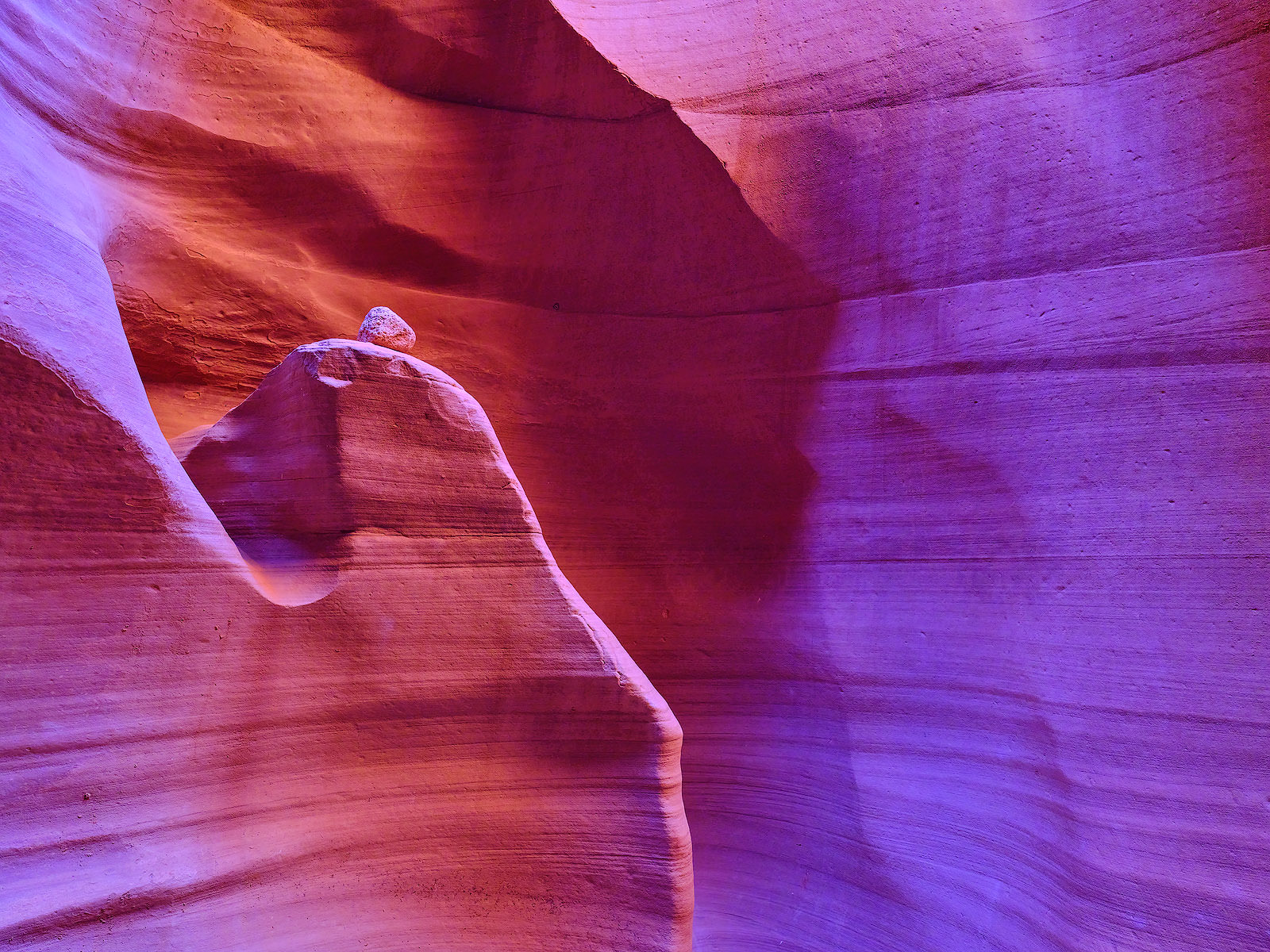 With a narrow top and wider bottom, Upper Antelope Canyon tends to be a bit darker than the lower part of the canyon. So it sets the perfect scene for intense and enigmatic photographs.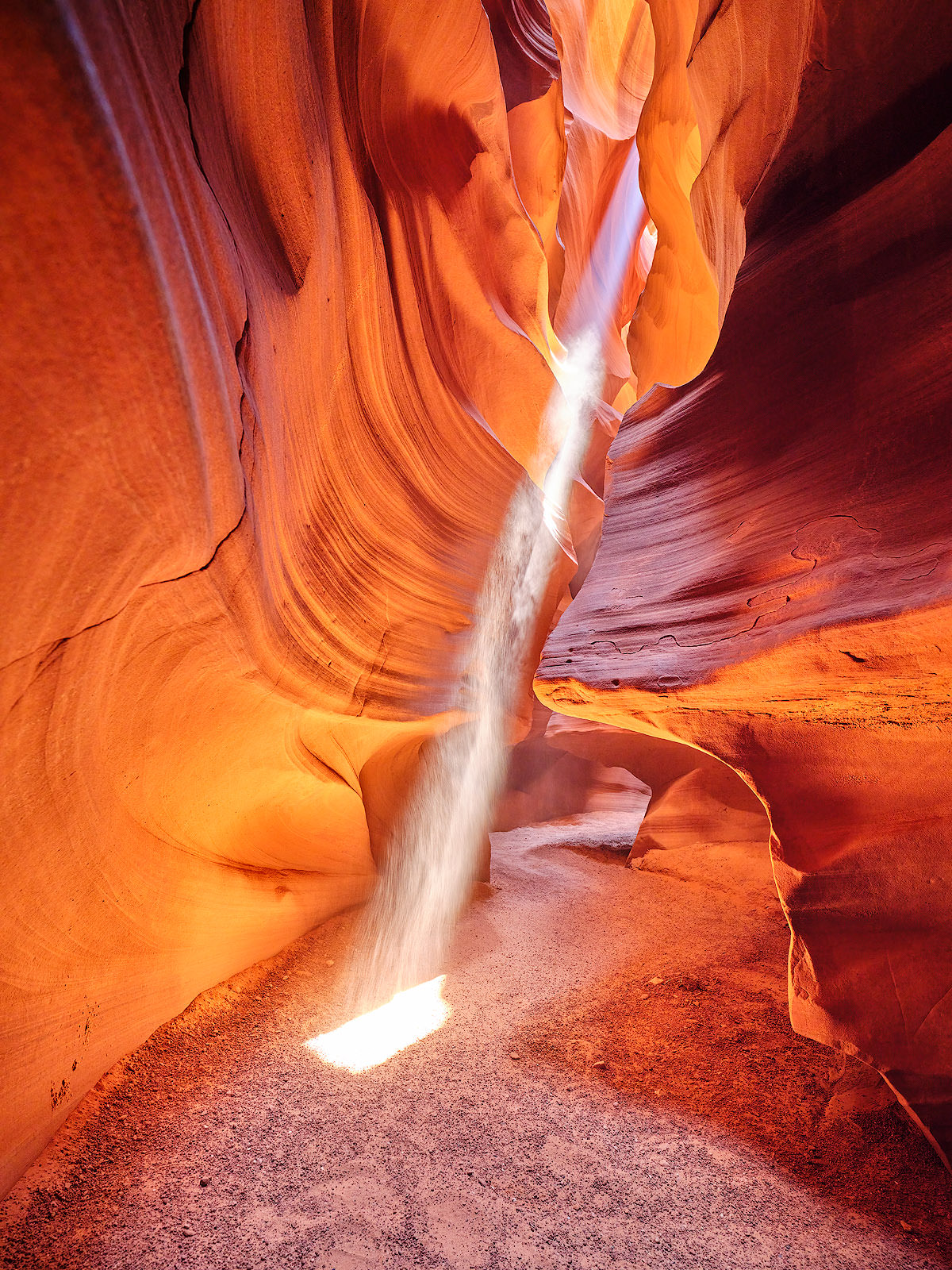 ---
How to Choose the Right Antelope Canyon Prints
Buying Antelope Canyon canvas prints from a professional photographer saves you the trouble of having to visit the canyon yourself. Plus, a photographer specializing in Antelope Canyon fine art photography can capture a wide range of colors and moods so you can choose one that's most inspiring to you.
The hardest part is deciding on the right print for you. When looking through the images, even as an artist, you find yourself picking favorites, so it's hard to pick just one. Normally, for landscape photographs and other types of wall art, finding something that coordinates with the rest of the living space is usually a good move. That means finding color combinations that work well with the theme and mood of the room.
Since Antelope Canyon photo prints are mostly abstract, you need something that touches you. It's a very personal choice, so what I'd suggest is finding the photograph that speaks to you the most.
If you were to consider my personal recommendations, I would say that like many people, the ones with the beam of light are amazing. From Lower Antelope, the image titled "Angel" is my favorite. The movement of it, how water and wind can sculpt the Canyon into this – it's awe-inspiring.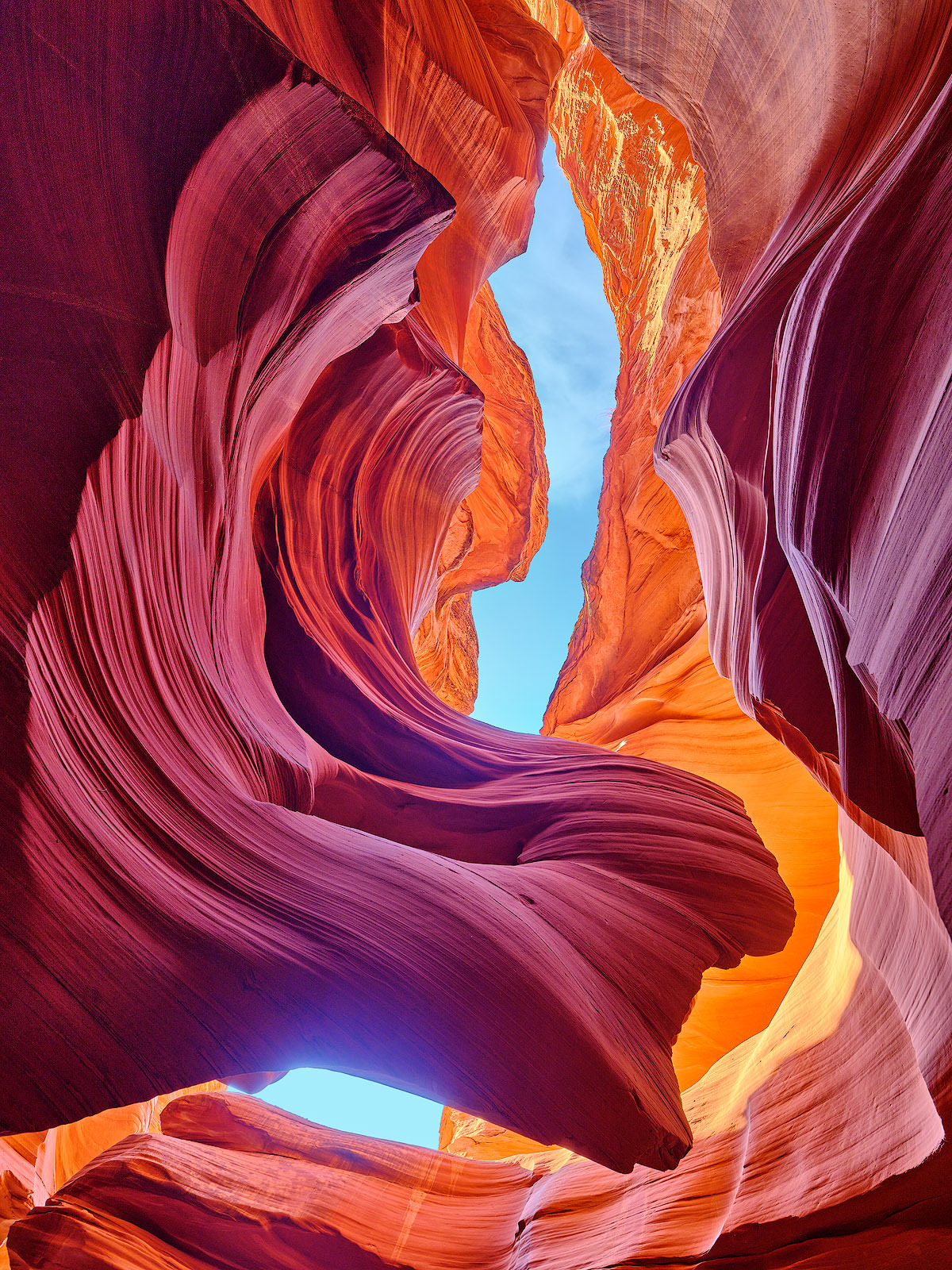 "Lady in the Wind" is amazing because of the interplay of light, the dark and light aspects captured are compelling. From Upper Antelope Canyon, Elysian (printed by ArtisanHD for their corporate HQ), the light streaming in the image feels otherworldly and is just incredible, contrasting colors between warm and cold.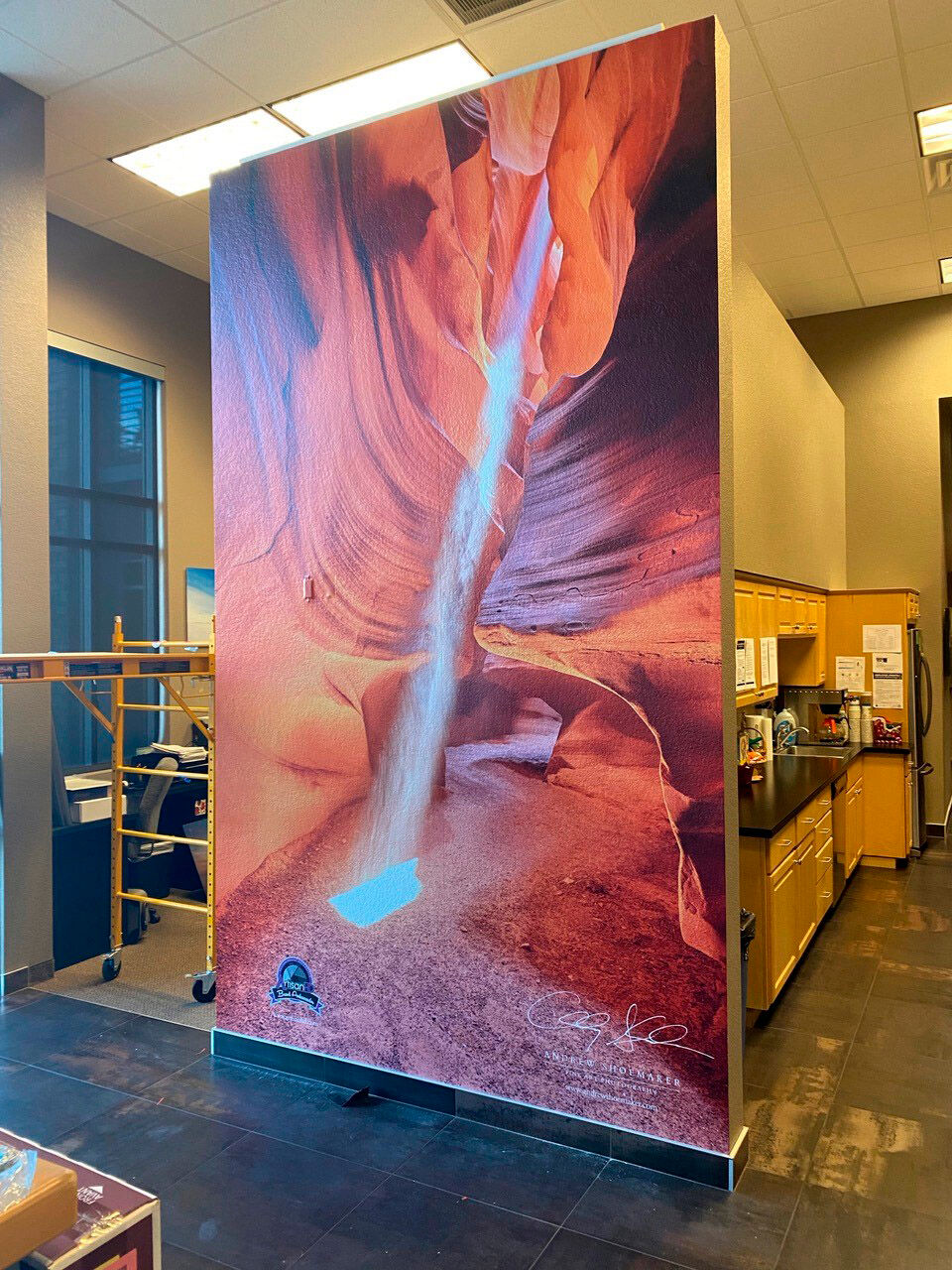 ---
Is Antelope Canyon Worth It?
Whether you're photographing the canyon yourself or buying art prints from a professional photographer, Antelope Canyon is definitely worth the experience and investment. Considered a sacred site of the Navajo People, the iconic structure symbolizes a gift of nature with magical color palettes and graceful waves that can be turned into inspiring art prints. Find the Antelope Canyon art print that speaks to you the most from my collection of American Southwest Nature Photography Prints.