As a professional photographer who specializes in awe-inspiring nature shots, Andrew Shoemaker has visited plenty of scenic spots. Two places that have really stood out for him are located in the Southwest: Antelope Canyon and Horseshoe Bend. In this blog, Andrew tells us more about these beautiful locations and why they are two of his favorites.
---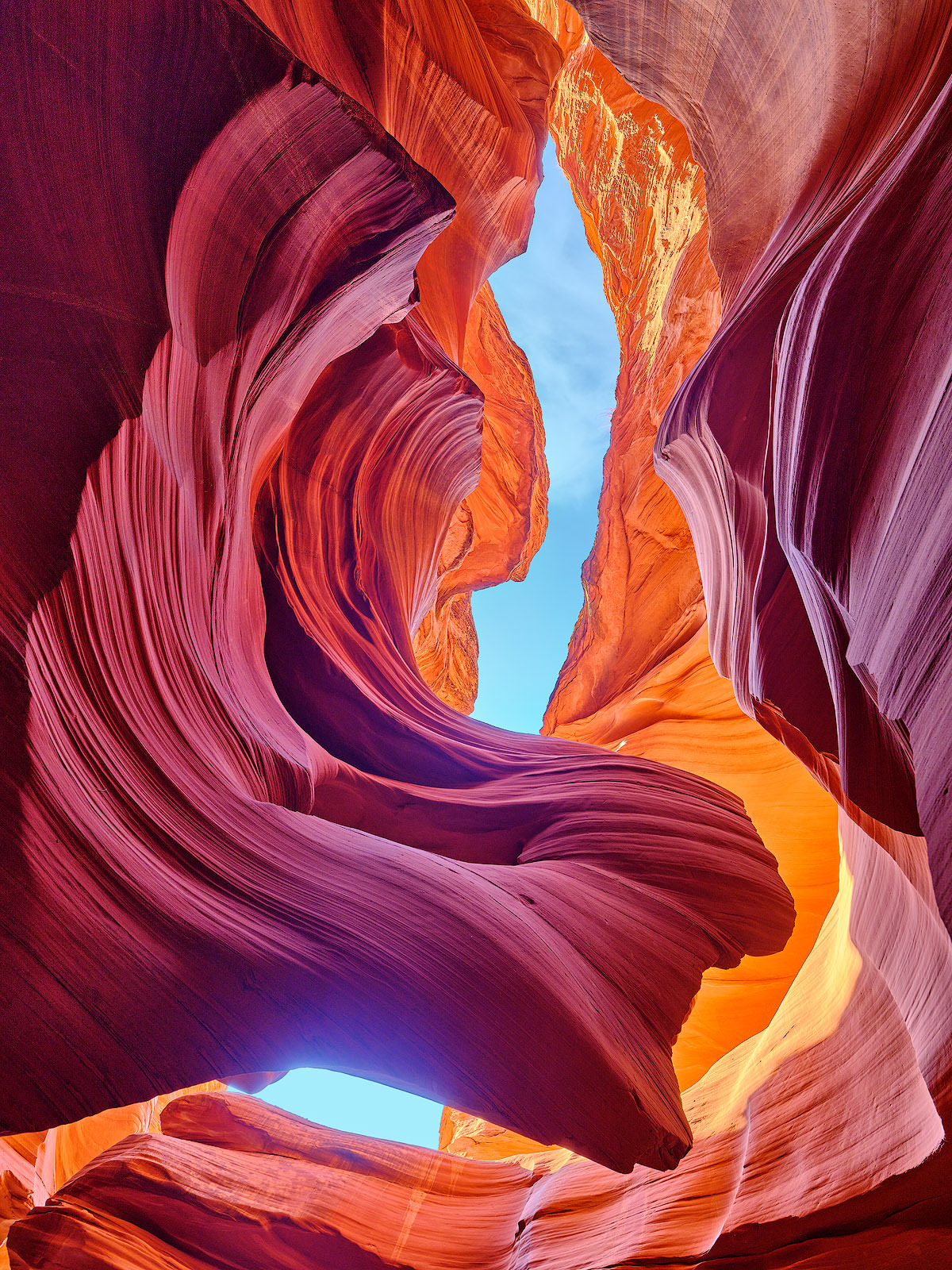 As someone who specializes in southwest photography, I can honestly tell you that Mother Nature really went all out in this part of the country.
While I have seen and captured scenic beauty in many incredible locations during my career, there is something about southwest landscape photography that literally makes my jaw drop.
I'd like to share with you what I feel are two of the most amazing American southwest photography spots—both of which are featured on my website. In addition, I'll offer some tips on how to choose and incorporate southwest photography in your home.
Without further ado, let's begin with a tour of this dynamic duo of southwestern
landscape locales:
Antelope Canyon is a Southwest Photography icon
Antelope Canyon is located just outside of a small town in northern Arizona called Page. Technically known as a slot canyon, Discover Navajo notes this incredibly scenic and magical place was carved from the red sandstone over the course of hundreds of years by flood rains and wind. Standing outside of Antelope Canyon, you'd have virtually no idea what will await you once you get inside. Once you venture in, you will immediately see why it's the most photographed slot canyon in the southwest, as well as the one that attracts the most visitors. Antelope Canyon features sloped walls and angular rocks, all of which are highlighted by the shafts of light that shine down from the canyon's rim into its interior. Just like it's fun to spot faces, animals, and other images in clouds, I found myself doing the same with the lit walls of the canyon. For instance, when I came upon this portion of the canyon I was reminded of a smiling shark —can you see it too? The canyon is only about 8 to 12 feet wide and has a sandy floor, and it was truly one of the most inspiring and phenomenal places I have had the honor to visit.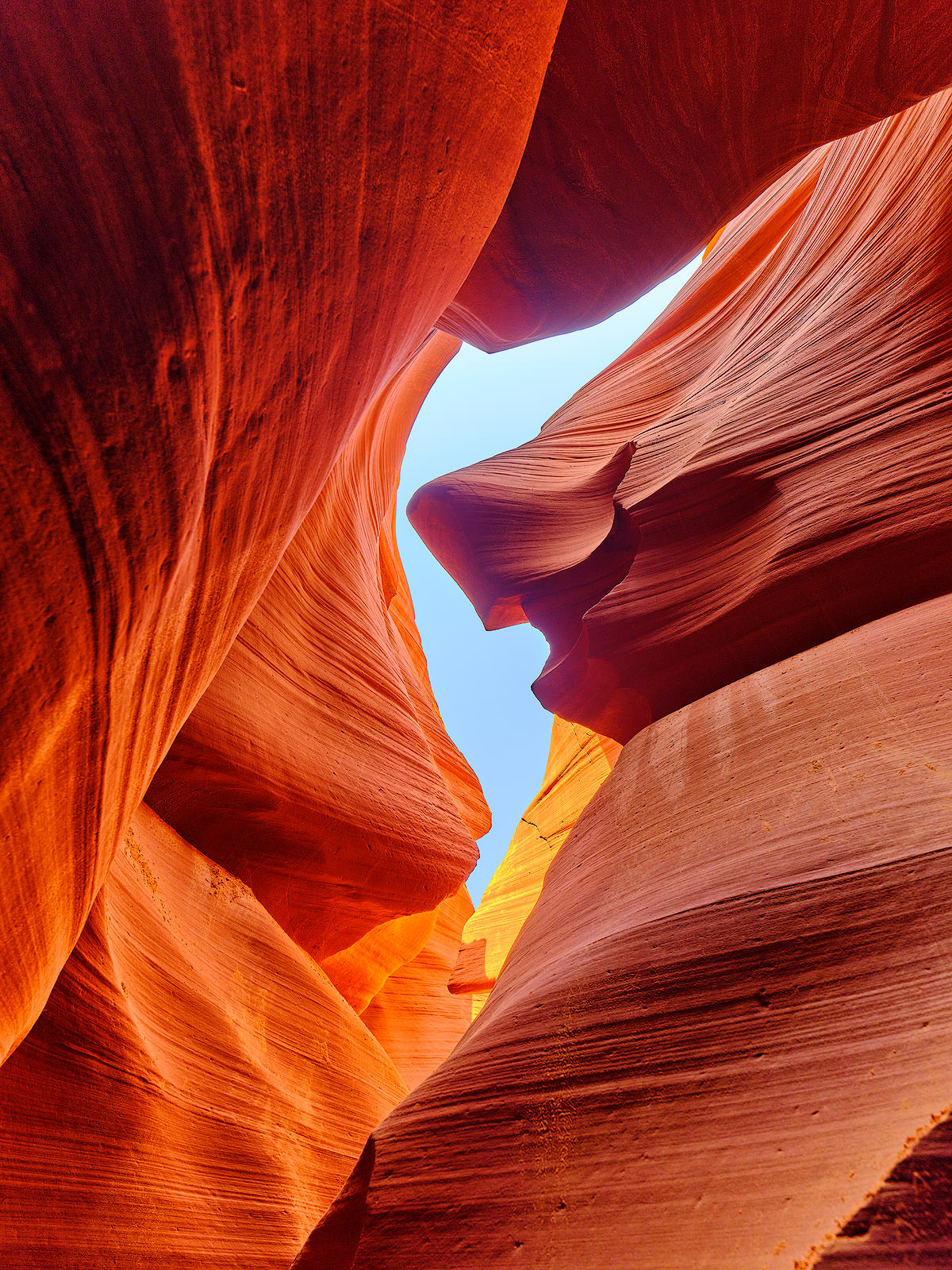 Southwest landscape photography spot two: Horseshoe Bend
Located off US Highway 89, close to the Carl Hayden Visitor Center in Page is Horseshoe Bend. While I was proud to feature it in my American southwest photography portfolio, Horseshoe Bend is no stranger to other photographers' cameras, having been used as a landmark for the Glen Canyon National Recreational Area, the Navajo Nation, the cites of Page, Arizona and Kanab and St. George, Utah and more.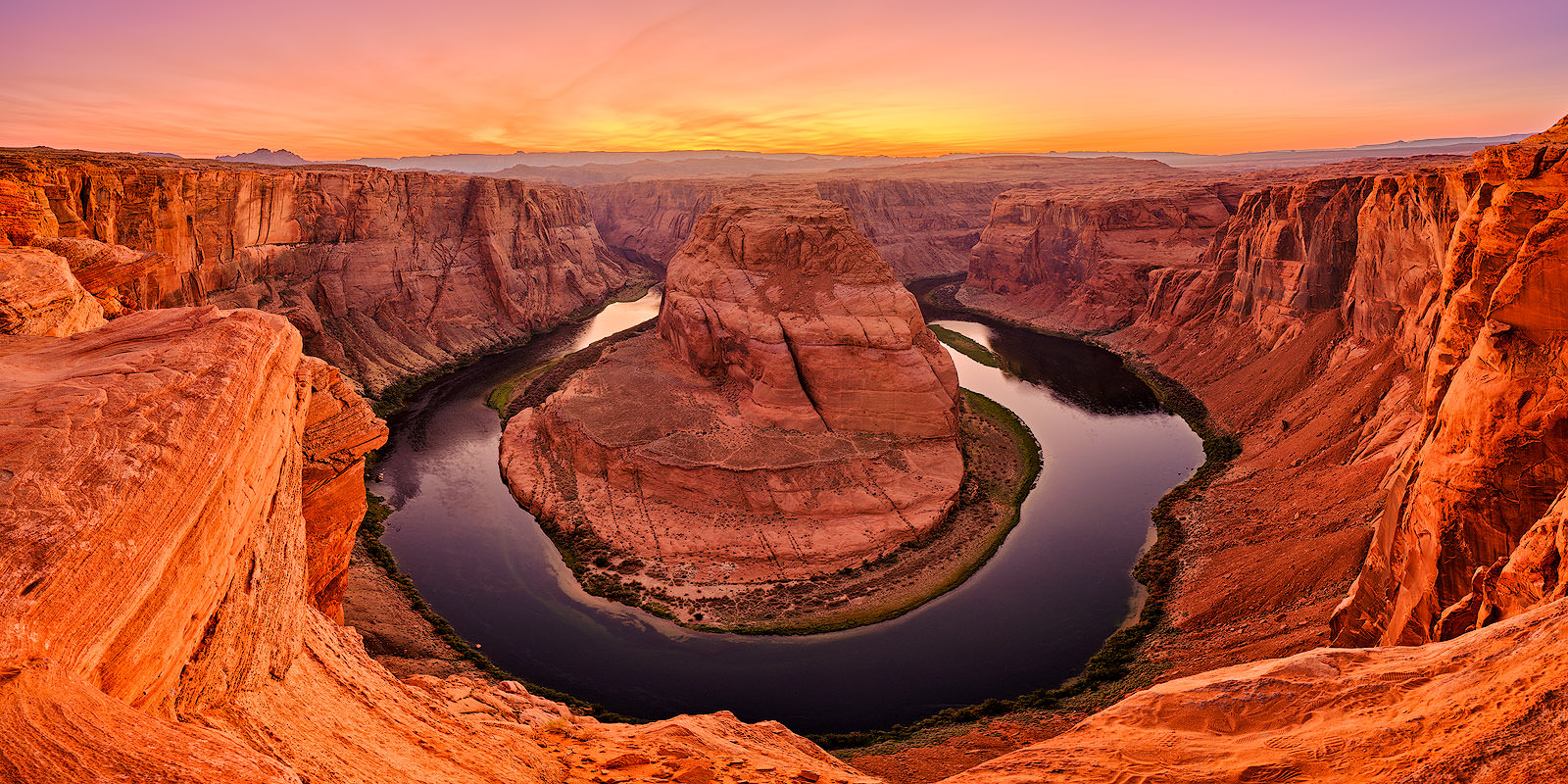 As the National Parks Service notes, below the rim, the Colorado River does a wide sweep around what is called a sandstone escarpment. At Horseshoe Bend, the river has created an approximately 1,000 foot deep, 270-degree horseshoe shaped bend in Glen Canyon. Granted, you must put any fear of heights you might have aside to fully take in this incredible natural formation, but it's well worth it. The evening I visited, clouds and smoke from fires to the west helped create a colorful sky that was the ideal backdrop to Horseshoe Bend.
Adding southwest photography in your home
I firmly believe that when it comes to selecting American southwest photography pieces for your home, it is virtually impossible to go wrong. Having said that, there are a few tips I'd like to share about adding a print from Antelope Canyon and/or Horseshoe Bend to your abode.
First, consider the size of the room and choose a print size that will best fit the available wall space. Second, whenever possible, I would suggest making southwest photography prints the "star" of the artwork in the room; if you add it to walls that are already full of other photos and memorabilia, it may become a bit lost in the sea of other images. Finally, use the emotions that the photos bring out to help decide where to display them in your home. If you find that Antelope Canyon soothes you, it may do well on your bedroom wall. If my print of Horseshoe Bend is inspiring or energizing, it might make sense to display it in a lively room like the kitchen or home office.
A Few Final Thoughts
For those of you who love to travel, I sincerely hope you too will one day get to experience Antelope Canyon and Horseshoe Bend in person. Until then, or if you prefer to admire the scenic beauty of our world through photos, I invite you to browse my collection of southwest photography, and perhaps choose a print or two for your home.