I get asked quite a few times which type of print is the best and these days you can print on just about anything. Wood, coffee mugs, metal, t-shirts, you name it. I even print on real surfboards! While you can print on a lot of crazy things, there's a lot of factors to consider and in the end, which medium works best for you and your enjoyment of the art......

---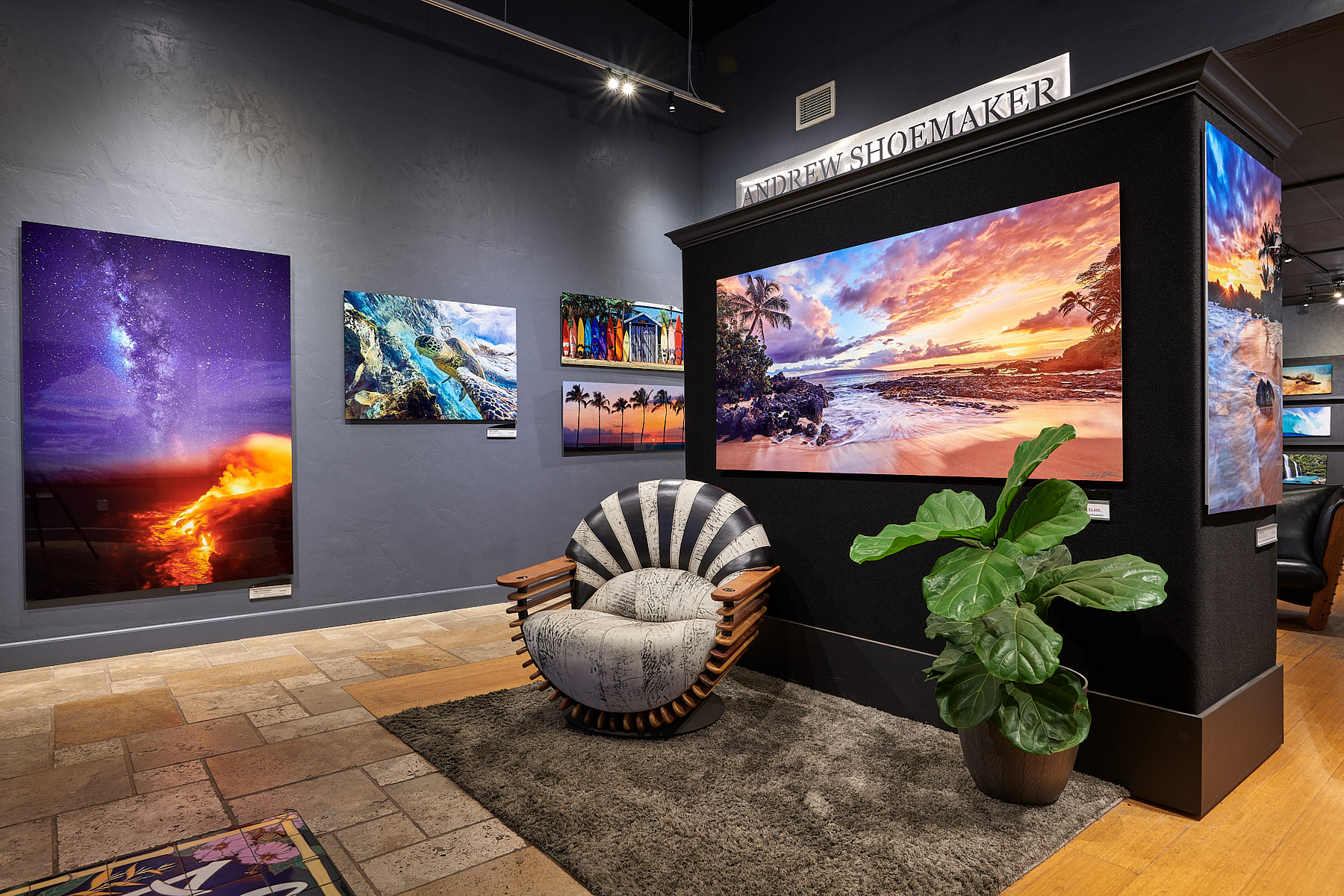 ---


Are Acrylic Or Metal Prints Both Archival-Quality?
This may be the single most important thing to consider if collecting art. This decision pretty much falls on me. I'm not going to print and sell my customers a product that is not archival. After all, you don't want it falling apart in a few short years or fading or yellowing due to UV rays or the environment. All of my prints are rated archival beyond 75 years so they should be enjoyed for generations. I want the print to look as beautiful 100 years from now as it does when it arrives so great measures are taken to ensure that quality. Are there cheaper options out there........certainly but it's not worth sacrificing quality and longevity of the art over production cost. All of my prints are made right here in the USA and I take great pride in that it also provides jobs for American workers and families especially during this pandemic.
---
Are These Prints Durable?
Every high-quality art print needs to be able to withstand any environmental factors it may face. I've had customers install my art in showers, saunas, even underwater in a pool once and if you try that with a canvas or photo paper print chances are you'll ruin the art.
Metal Prints Durability Advantages
Not all prints can do that and this is where metal prints come into play. Metal Prints also work well in healthcare facilities as they can be sterilized with bleach. In the environment in which the print will be displayed, sunlight, reflections, and glare also need to be considered. Also note that for metal prints, a satin finish is available.
Acrylic Prints Protect Against UV Rays
With unmatched image fidelity, the Standard Acrylic Face mounts and the TruLife Acrylic Face mounts both offer 100% UV protection as the acrylic provides a barrier for that. The TruLife Acrylic also reduces reflections while still keeping that glossy look for deeper blacks in the image while also being scratch resistant and cleaned just like glass.

---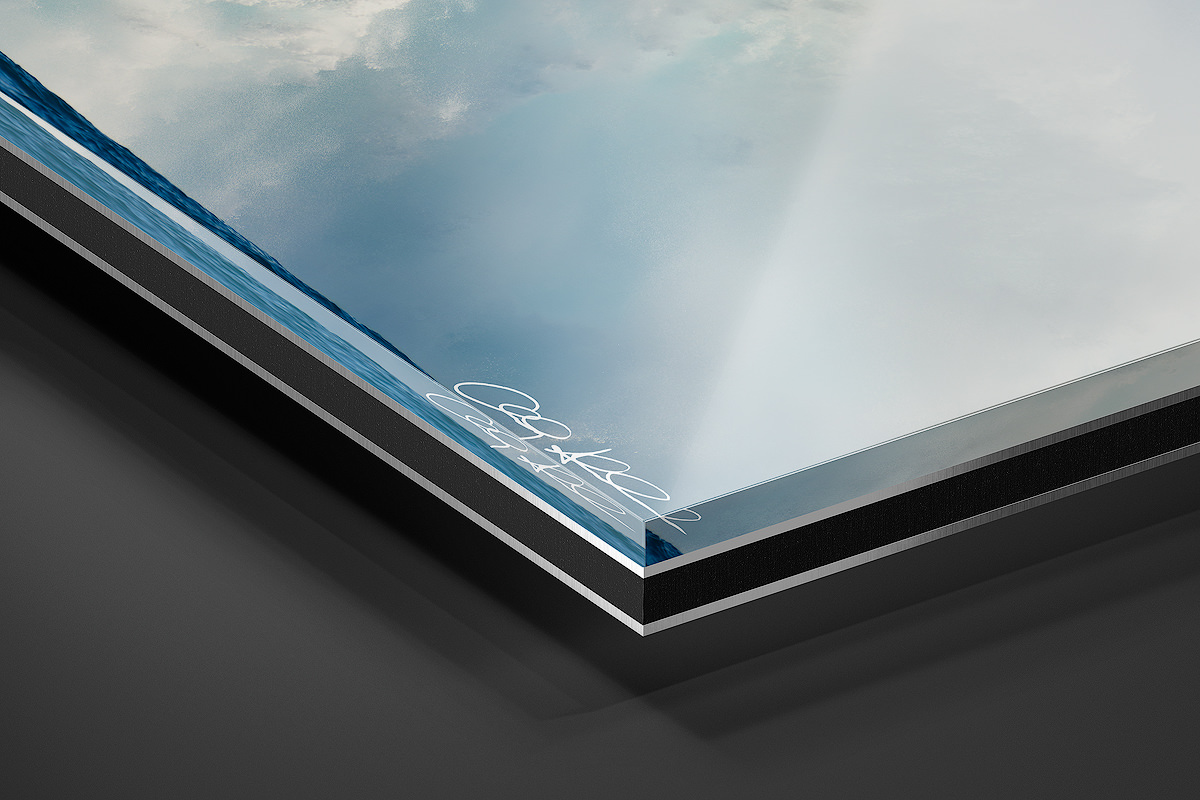 ---


Do Your Art Prints Have Character?
When prints are metallic in nature, they react to light and can appear to be backlit. Metal Prints can obviously achieve this as they are literally metal, but believe it or not, the Acrylic Face mounts actually light up even more as a metallic photo paper is used and the light bounces back and forth between the print and the acrylic.
It's also really fun when the print seems to change throughout the day with the ambient lighting. If you've ever been in the Lahaina gallery and I've shown you the controlled lighting on the display wall, you'll know what I mean how they change and how cool that can be. They can almost feel like they're alive displayed like this.
---
How Detailed is it?
I get asked this a lot and year after year of printing both of these, the acrylic facemounts are slightly more detailed due to the nature of the print and the printing process. Added detail can enhance the 3D appearance of the prints and the overall experience and enjoyment. On the wall, I would also say the acrylic facemounts have a higher end/elegant look and profile from the side. Is it night and day.... not necessarily and I will say unless you have the same print side by side on acrylic and metal, they're both going to look extremely sharp and lifelike.
---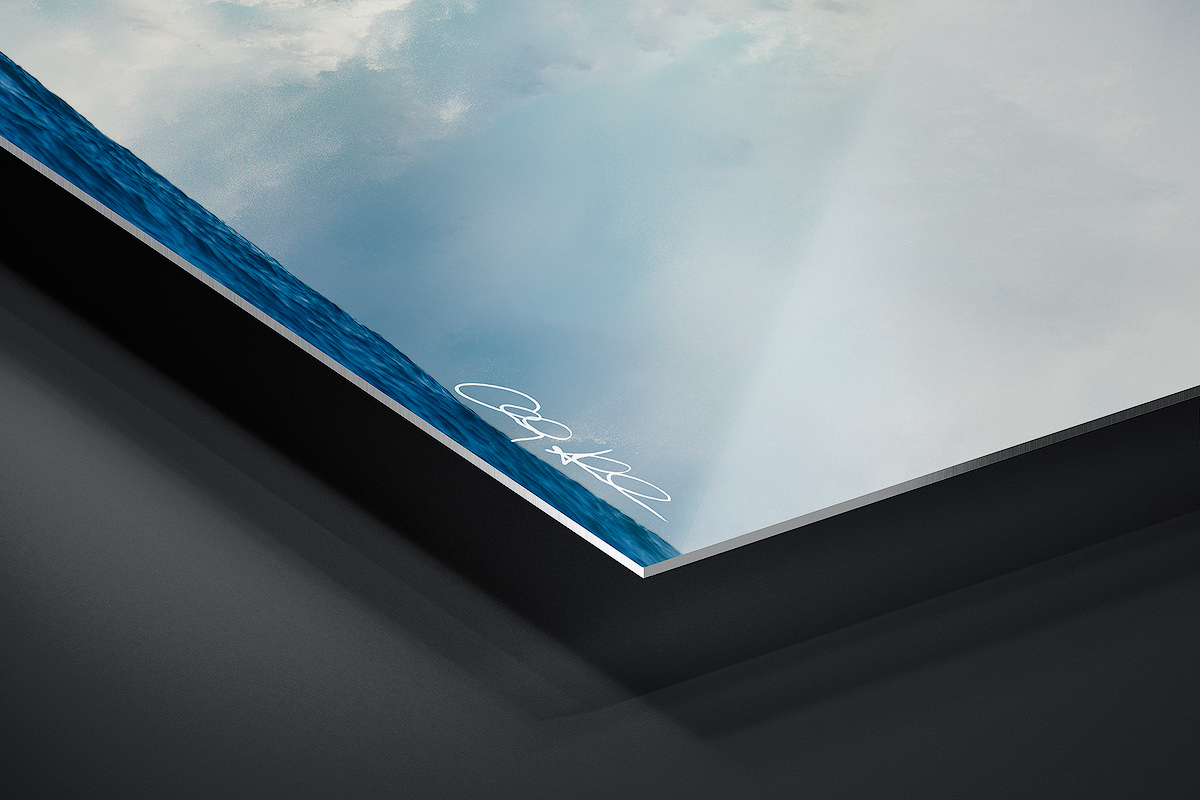 ---
How Are They Made?
Metal Print Production
Metal Prints are created through a process called dye-sublimation. Unlike traditional methods of printing directly on the surface, the image is infused into the surface of the metal using heat and pressure. The image is printed as a mirror on to a high resolution transfer medium with special inks. It then goes into a heat press where the image is transferred to the metal. After the transfer medium is removed, you're left with a brilliant and permanent print that will stand the test of time.
---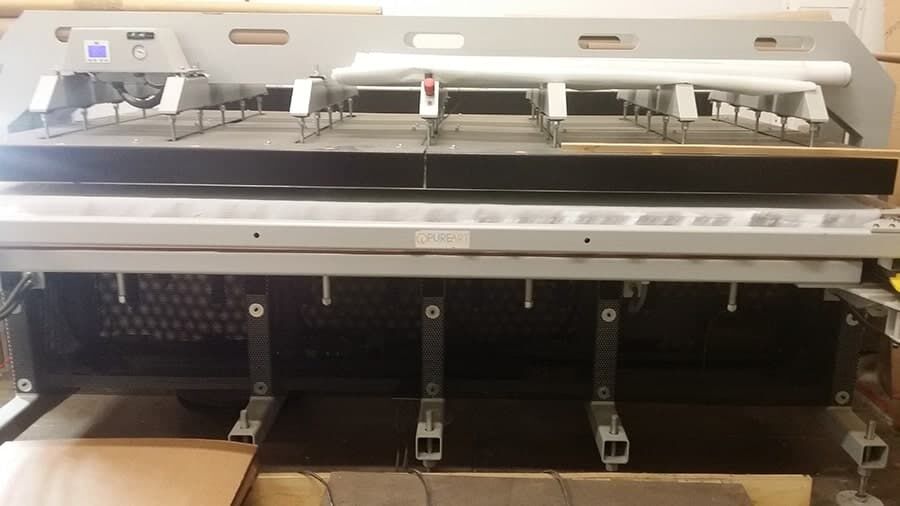 ---
Acrylic Facemount Printing
Acrylic Facemounts are a little more complex. You first start with a fine art print on photo paper. This process is done either with an inkjet or a traditional lightjet printer and I select the best paper depending on the image. The print is then encapsulated in acrylic and this is where the different types of acrylic come into play.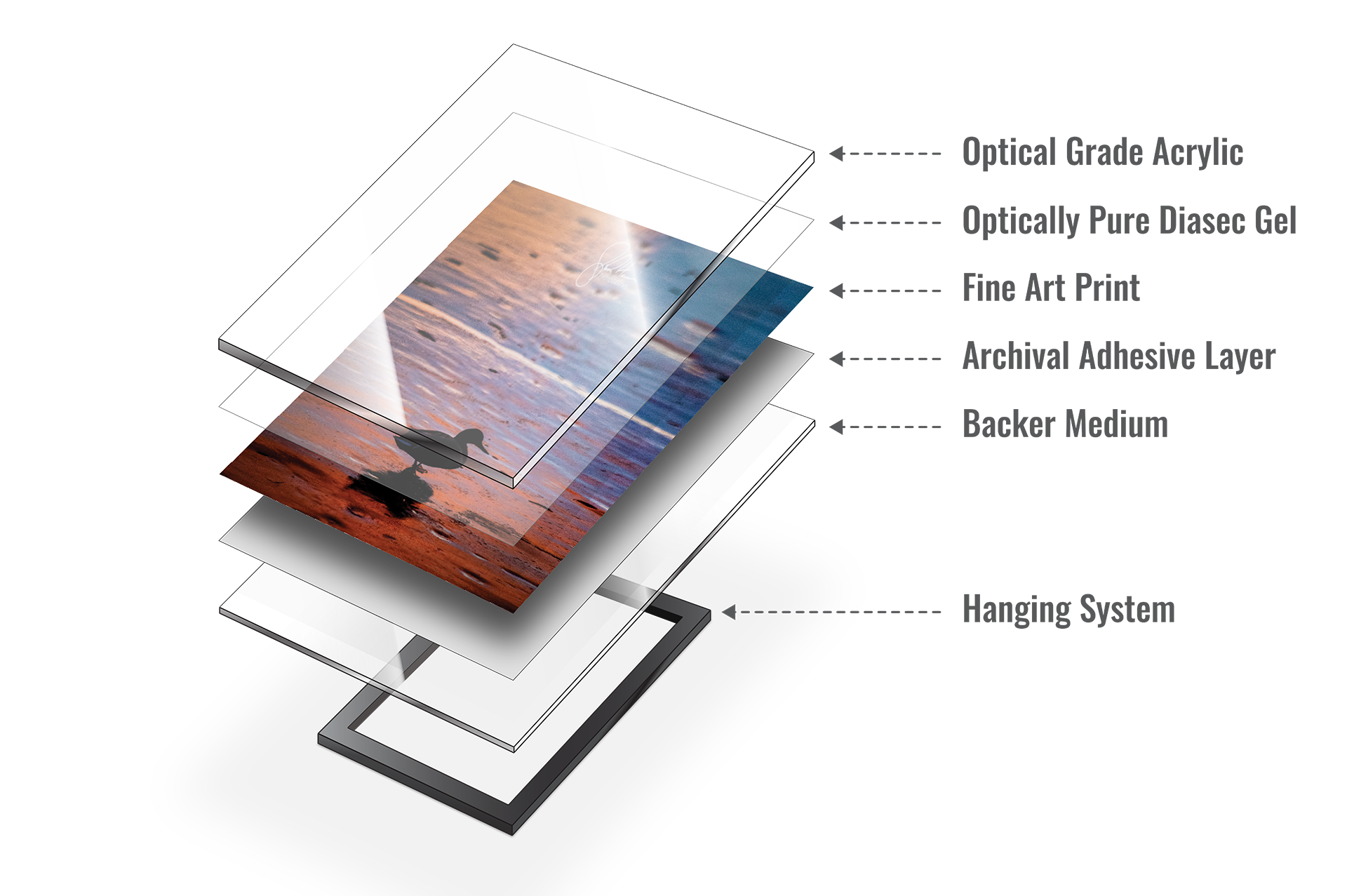 Standard Acrylic
Blocks 99% of UV Rays

Optically Clear
Very Glossy
TruLife Acrylic
Blocks 99% of UV Rays
Optically Clear
Reduces Reflections
Scratch and Abrasion Resistant
Cleans Like Glass, No Special Cleaners Needed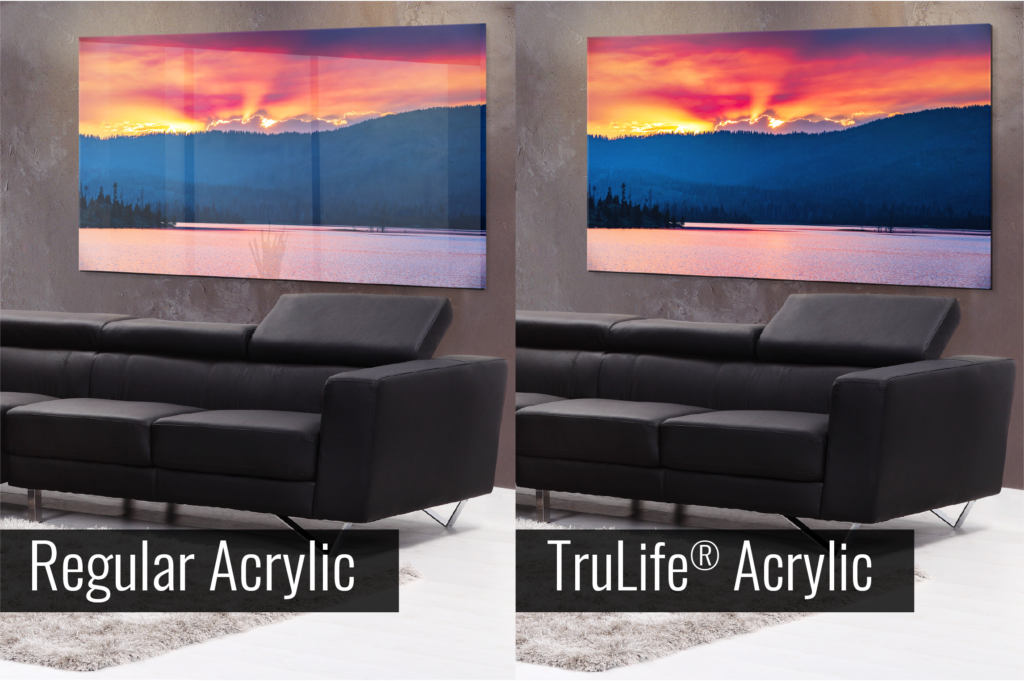 ---


So, Which Is the Best?
The Grand Finale! If you ask me what my favorite is, I will always say the TruLife Acrylic Facemounts are my hands down favorite. How they still manage to keep that glossy look, retain deep blacks, and reduce reflections at the viewing angle to me make it the best overall way to display photography currently.

The fact that is scratch resistant and cleans like glass makes it a very durable finish to stand the test of time. As photographers, we always want the prints to be as detailed as possible and this is why acrylic facemounts are found in most photographic art collections worldwide and dominate the list of most expensive photographs ever sold
Now like I stated above, there are places and situations where a metal print will work better for the space and metal prints are very flexible in that regard. Due to less materials used overall, they're cheaper to produce resulting in a lower price point which makes it easier to stretch the budget and maybe get a larger piece than you thought possible.
For more information you can also visit my About Prints Page
---