Maui is world renowned for its beaches and it boasts some of the top beaches in the entire world. There's so many amazing beaches on the island that it's really hard to pick only 5 of them! Here's my top 5. favorite beaches on Maui........
---
Kapalua Bay
In 1991, Kapalua Beach won the title of "America's Best Beach". Conde Nast also crowned it, "Best Beach in the World" and it can be very hard to argue with that statement. One of Maui's protected beaches, you'll definitely want to bring your snorkel gear as the coral reef here has abundant ocean life. It's also very common to come across resting turtles on it's golden sand. You have plenty of amenities here as there are public bathrooms and also world class fine dining at Merriman's. Nearby accommodations include The Ritz Carlton Kapalua, The Kapalua Villas, Napili Kai Beach Resort, Hale Napili, Outrigger Napili Shores Resort, Napili Sunset Beachfront Resort, Napili Surf Beach Resort.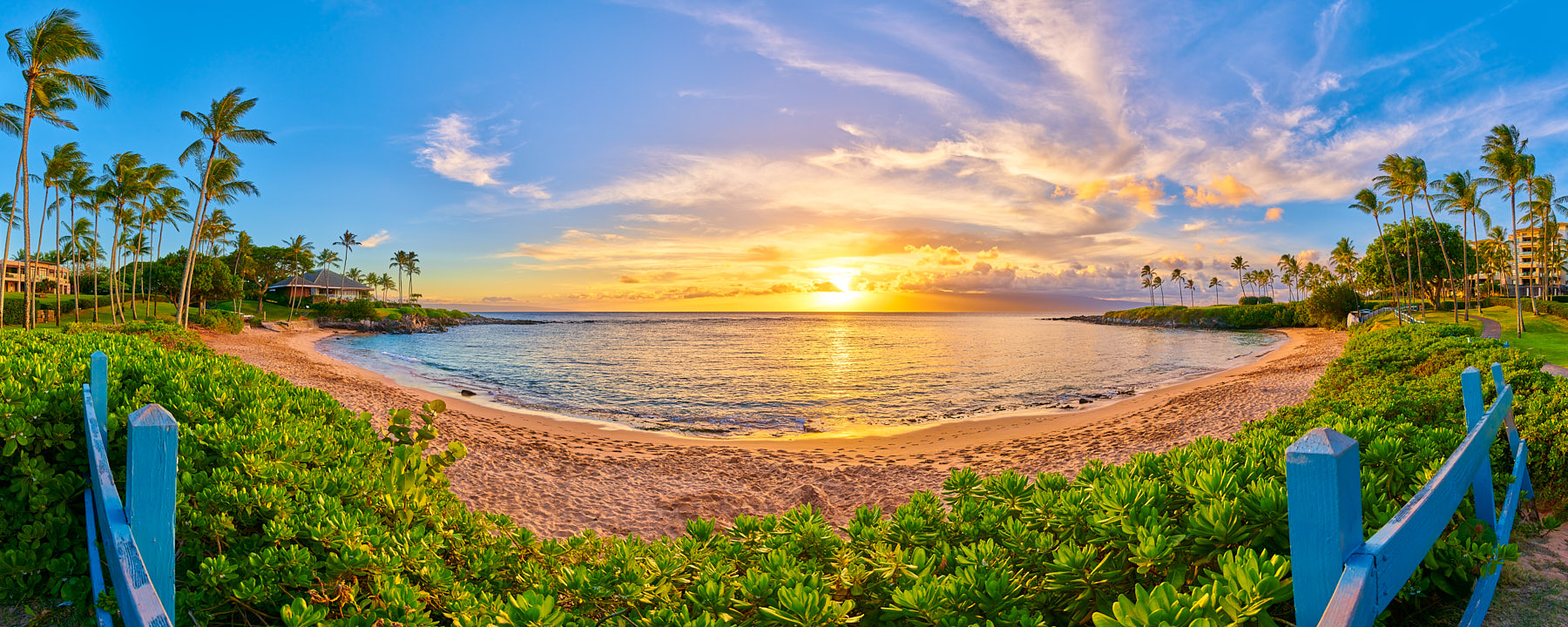 ---
Ka'anapali Beach
Kaanapali Beach is the most popular beach on the island as it's lined with some of the top hotels and resorts on the island. Besides the fact that the beach is huge, it's the conveniences around the beach that most find entertaining. Fine dining, art galleries, shopping, activities, you name it and Kaanapali has it. In fact since everything is right there, you can literally check into your room and not leave Kaanapali Beach until you need to go back to the airport. Whaler's Village is where most of the activity takes place and where most of the available parking is located.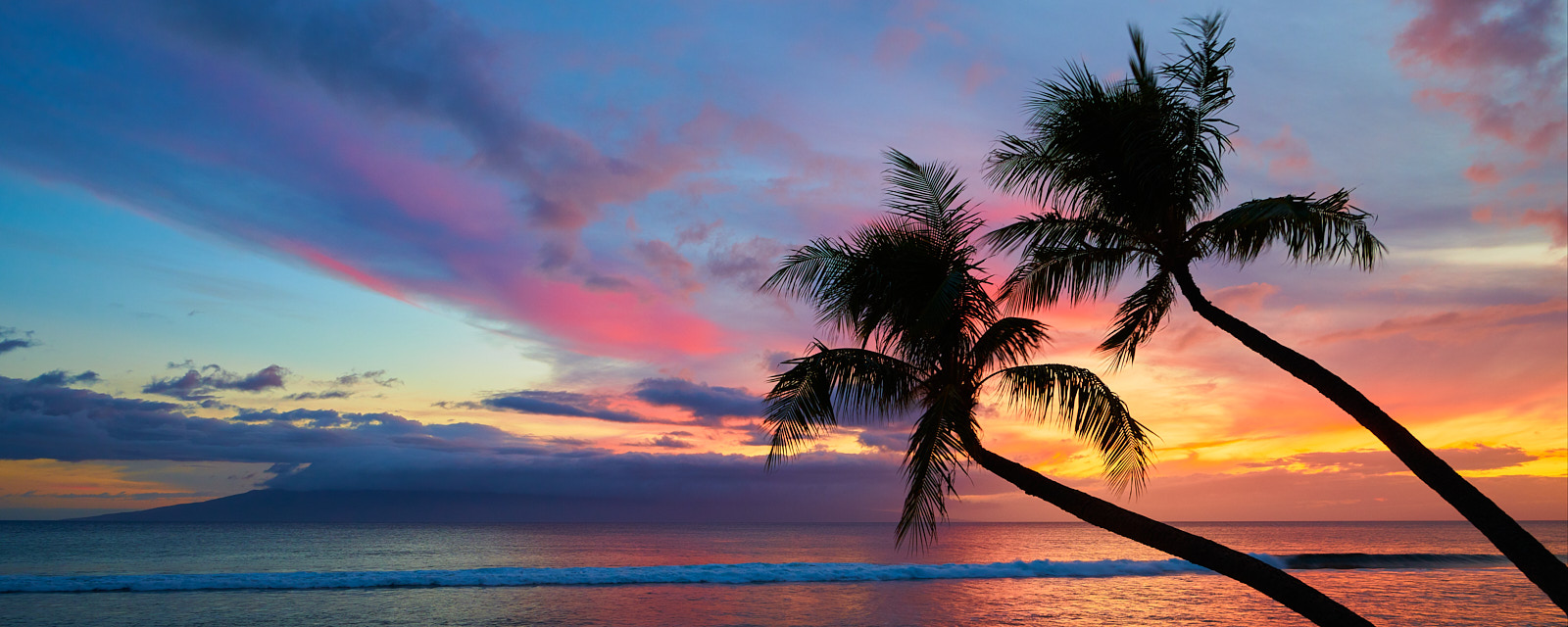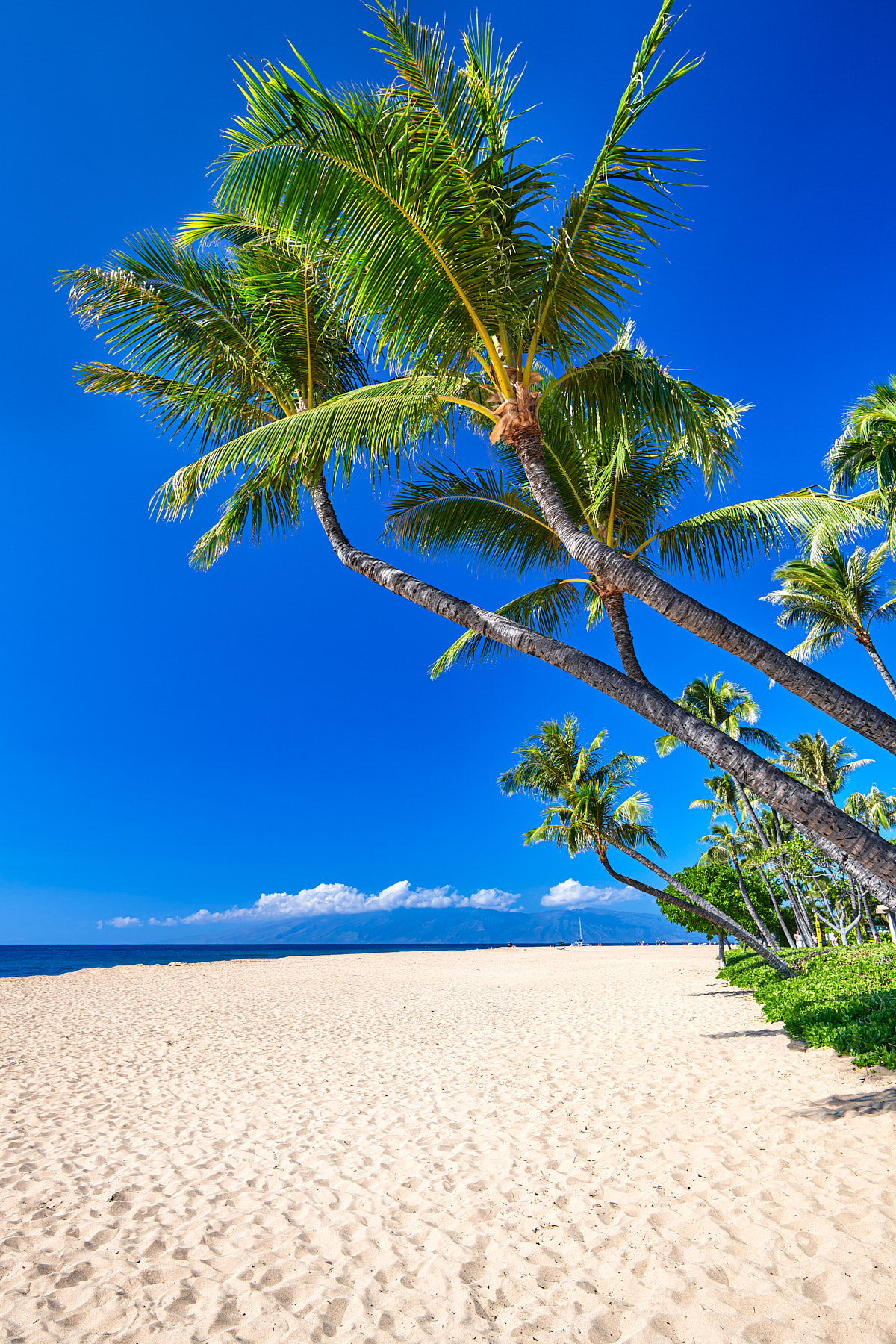 ---
Makena Beach State Park (Big Beach)

Makena State Park has three entrances and has two beaches, Big Beach and Little Beach. Did you know that it's the most photographed beach in all of Hawaii? Big Beach is not only large in size, when there's a south swell the waves are huge! I would not recommend swimming here during those conditions but bring the camera and photograph some of the local surfers and body boarders. If you find yourself wanting to check out Little Beach, know that clothing is optional and you'll find some very interesting conversation. Check out the drum circle every Sunday night.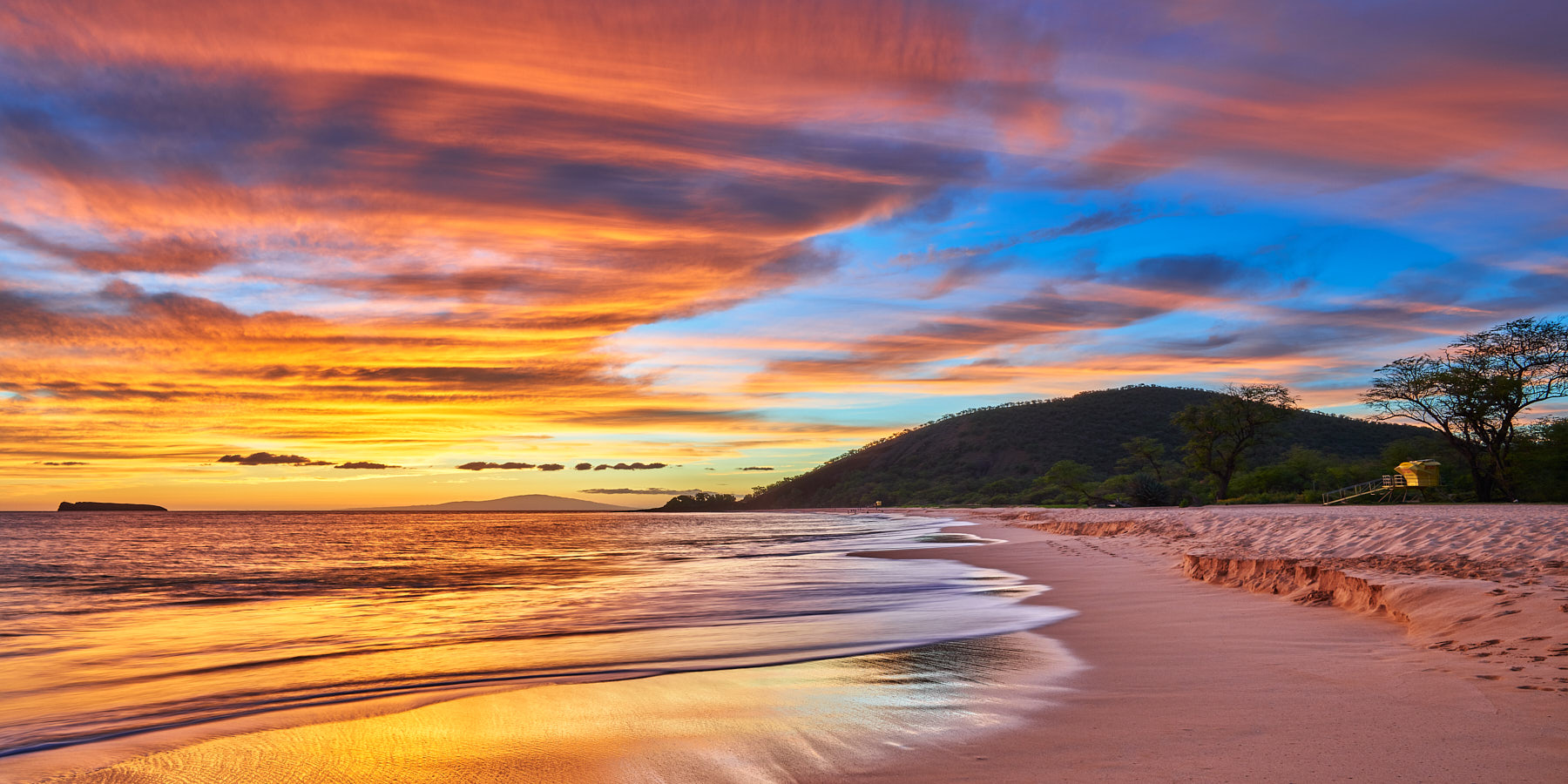 ---
Waianapanapa State Park
Have you ever wanted to spend the day on a black sand beach? This beach is truly something special and the contrast of the black sand against the lush greens and emerald water are just beautiful. Located near Hana, it's quite a drive to get there but definitely make it one of your stops if you're planning on making the Road to Hana part of your trip. Check out the trails around the 122 acre park and you'll find sea arches, sweeping panoramic views, caves and even a blow hole. Don't miss the cave to the right of the beach(pictured below).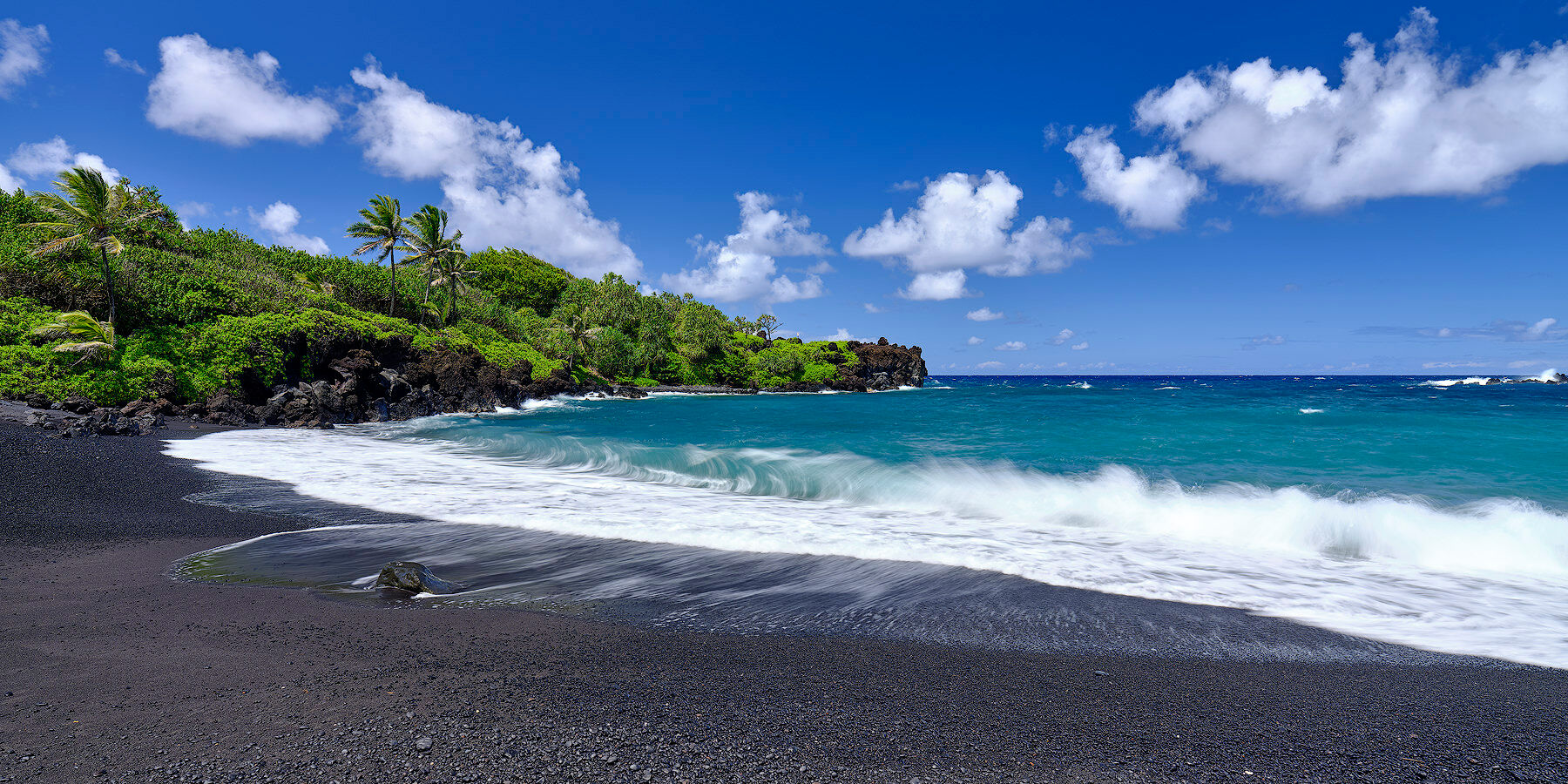 ---
Hamoa Beach
One of the true gems of East Maui, this beach is among my personal favorites to photograph. There are two entrances and it's surrounded by lush cliffs. It's also home to a popular surf break and you'll find many locals here when surf's up. Native Hawaiian's have been surfing here since ancient times actually. Overall, it's 100' wide by 1000' long in a perfect crescent shape making a picture perfect postcard. It's really amazing to look back at the island being out in the water here as beyond the lush cliffs surrounding Hamoa, you'll be able to see all the way up to Haleakala rising 10,000' above sea level.